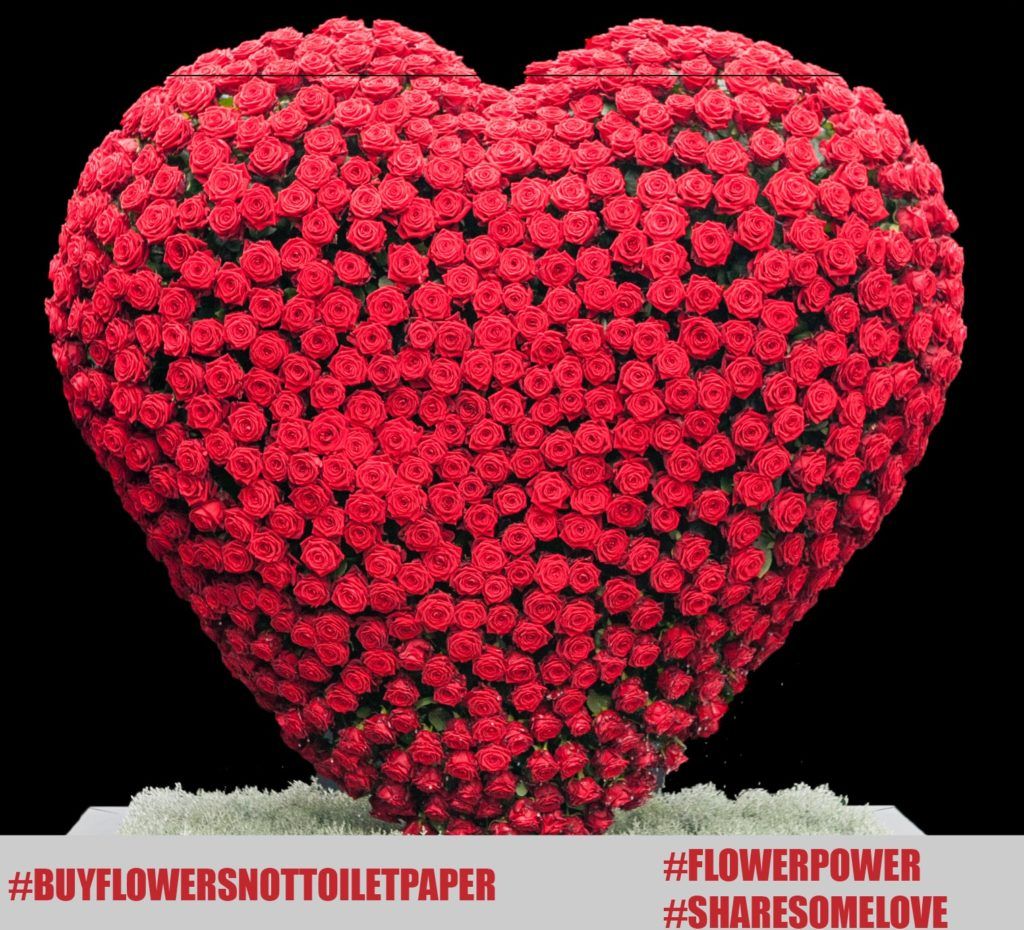 "HOARDING" at your local FLORIST!
Forget about hoarding at the supermarket! In case you're under lock-down in the coming weeks with your family make sure that you do some 'Panic-Buying' at your local florist, and HOARD some NATURE in your home. A nice bouquet and some plants will do magic for your home ambiance and home working space. Besides that, plants purify the air you live in. In many countries florists are still able to provide you with LOVE, HAPPINESS AND HOPE by taking orders online and delivering them to you in a save way.
Have some flowers delivered to others who are under quarantine, showing them you care and they are not forgotten.
By doing this, you play a part in supporting your local florist, flower traders and growers worldwide, who, like many other industries, have been hit hard economically by the Corona Virus.
We wish everyone strength and love in these difficult times!
#BuyFlowersnottoiletpaper #FlowerPower #hoardatyourflorist #bringnaturetoyourhome #lockdown #sharesomelove #plantsbringoxygen #Love
---