Discover Porta Nova's sustainable energy source
Granted, when you enter the Green Room, nature is the last thing that springs to mind. The first thing you notice is the complicated system of pipes that is more likely to make you think of technology and innovation than a sustainable energy source. But still, this space is fully in line with our commitment to a low carbon footprint and the desire to grow without using gas. This is where we get the power for our climators, which naturally heat the nursery in winter and cool it down in summer. To achieve this, we need to descend 100 metres and delve beneath the clay of Waddinxveen. Here the temperature is extremely stable, and hot water stays hot for months while cool water stays cool for equally as long.
Climators and green electricity let us grow without gas
We all know by now that using gas produces carbon emissions that has a direct impact on the environment. Porta Nova wants to grow without using gas, and we are doing this by using climators and green electricity. We can buy in green electricity thanks to the installation of a 6 km private power line.
A hot and cold tide, from 100 metres below ground
For our heating in winter, we store hot water 100 metres below ground. This water is pumped through the heat exchanger in the Green Room. It then releases this heat to the climators, which bring the greenhouse to exactly the right temperature. The cooled water goes back into the ground. In summer this cold water is pumped back up to help the climators blow cool air into the greenhouse. This creates a stable climate that results in roses of a stable quality all year round.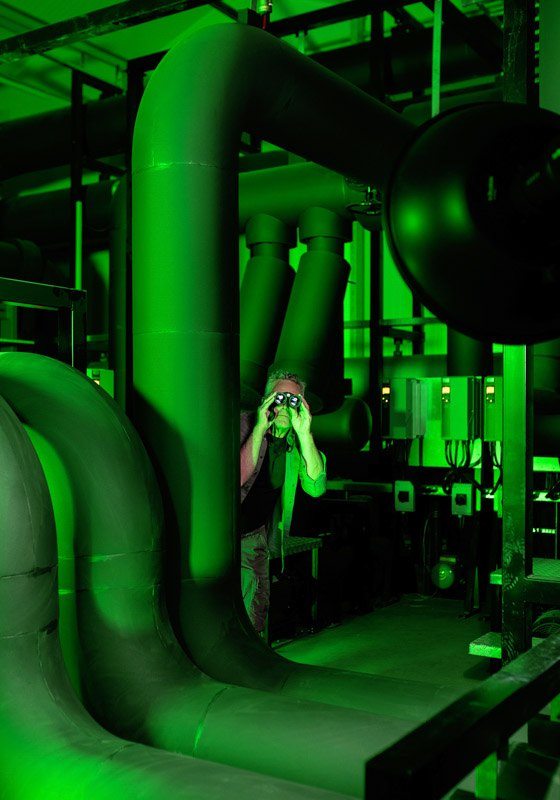 Lowest carbon footprint per rose
Porta Nova wants to grow without using gas, and it will not compromise on this. Our newest greenhouse is heated and cooled in a sustainable way. We buy in CO² from the port of Rotterdam, where it is available as a residual product, and use it in the greenhouse so our roses grow even better. All with the goal of achieving the lowest carbon footprint per rose.²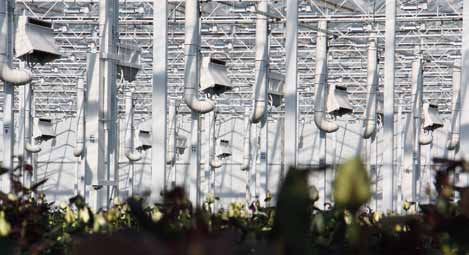 Heat exchangers use a separate circuit
The water in the heat exchanger always stays in its own closed circuit and is used solely as an energy carrier. The heated or cooled water is transferred to the Climators in the greenhouse. This means we do not affect the balance of the groundwater.
Enough for ourselves and plenty more besides
Sharing is caring. We harvest more energy than we need, and have plenty of residual heat that could be used to heat a large number of homes in the area. This means that, in addition to growing our quality red and white roses, we can help our local area become a little greener.