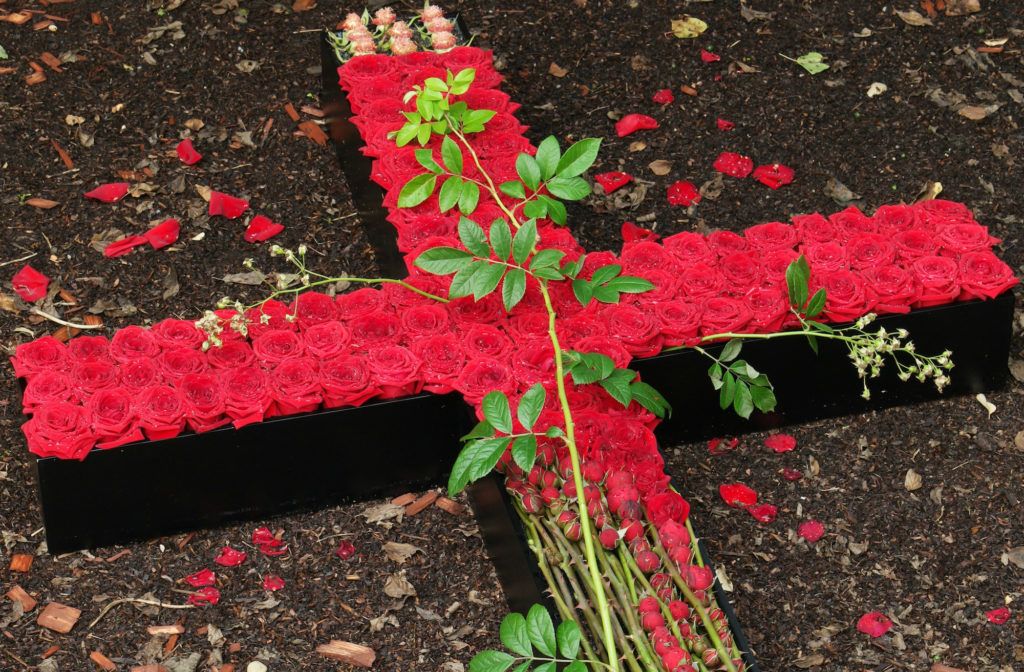 November 1st is All Saints Day, an important day when people from various parts of the world remember and celebrate their departed ones. Traditions observed on All Saints Day may vary a little from region to region, but it is common practice to visit the cemetery and put flowers on the graves of loved ones. We spoke to German florist Erko Feigl of MyFlorist on the impact of All Saints Day in the German Market and why Porta Nova Red Naomi roses is an ideal flower in honouring this day. Also check out the creative process as we share a STEP BY STEP MAKING OF A PORTA NOVA RED NAOMI ALL SAINTS DAY CROSS.
All Saints Day has been celebrated for many years; tell us a little bit about this special day especially in the Germany set-up
All saints day is an important day especially for Catholics who live in smaller villages and towns. We strive the best way possible to ensure that this day remains memorable and is not "forgotten" or regarded as "old school". In big cities such as Munich, a lot of florists are saying that business is not as good as it used to be during past celebrations of All Saints Day. But my thinking is that quite a number of florists are not "trendy or innovative" enough to bring back the customers into their shops
How much impact does the All Saints Day have on the floristry sector in Germany?
When a florist's shop is located near a cemetery, they will make arrangements that are different to what is available at supermarkets or "Baumarkt". But then again they really have to work quite hard. I know of some of my colleagues who make MORE and MORE every year! Why? Because they dare to be different and capture their customer's enthusiasm.

What type of flowers and flower arrangements are popular on this day?
On this day, a lot Germans get quite pragmatic. If it is a bit frosty, most of customers prefer roses. This is because roses stay longer and look nicer in frost compared to other flowers such as Chrysanthemums. On the All Saints day itself, most customers prefer only fresh flowers with some green foliage or leaves. Sometimes just for simple arrangements to be placed around the house or to be put it in the vase. Some customers will ask for small wreaths. What is most important is the symbolism.
How suitable is Porta Nova Red Naomi on this day?
Red Roses and especially Porta Nova are really important for All Saints Day. Some would prefer colours that are similar to Erika with a violet, pink or cherry hue. We should however bring it more to the knowledge of the customers, how red roses such as Porta Nova are perfect for this day.
As an experienced florist, what do you like most about Porta Nova roses?
I like Porta Nova, especially for the steady top quality during all the seasons. Sometimes also the everlasting quality of Porta Nova maybe gets unfair treatment from some few wholesalers.
The poster below from the All Saints Day creation by Erko Feigl is an example of the promotional materials created by Porta Nova and MyFlorist platform and made available for florists to use on their websites, social media channels and as hi-res downloadable posters. READ HERE For more info on this partnership.
An example of a promotional poster by Porta Nova and MyFlorist
The created files are available through the download button above and MyFlorist websites. This download includes posters in both hi-res and low res version in English, Dutch, german, Italian and French. But also has the pictures and interview on how these creations were made.