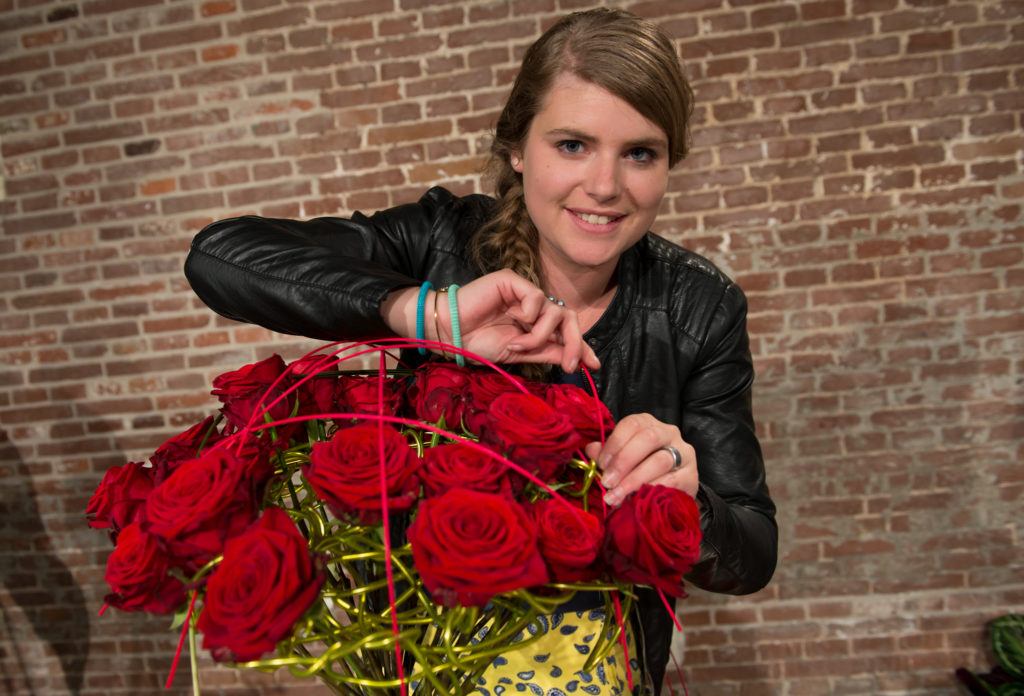 When 30 florists come together for a Floral Tweet Jam that is being broadcasted live, what's expected is fun, fun and an amazing doze of pure creativity. Under the theme Vintage Fall, Flower Factor organized their 6th Floral Tweet Jam where floral artists including teachers, students, international designers and florists came together to create, learn, teach and engage each other plus audiences at home.
Top quality Red Naomi roses from Porta Nova were also present at the Floral Tweet Jam, and so was celebrated Florist and TV personality Hanneke Frankema. Hanneke is a household name when it comes to floral design. Not only does she own a successful flower-shop, but she is also a jury member in the Dutch TV program Holland's Best Florist. During the Tweet Jam she created an amazing bouquet using the Porta Nova Red Naomi roses.
The design which Hanneke described as fitting for any occasion where love takes center stage took her about 20 minutes to create. Its frame was made of flash wire from Smithers Oasis.
"I used Red Naomi roses in the frame, with a spiral shape technique. I also used some grass and thin red sticks to add on a little extra touch and also achieve depth. Then I cleaned the roses so they could last even longer," says Hanneke.
On why Red Naomi was a suiting choice for the bouquet, Hanneke said the rose had good and thick stems that held the whole bouquet together in firm symmetry.
And added, "Porta Nova Red Naomi rose has a big and beautiful head! And works well not only in bouquets but also in many other floral arrangement s."
Hanneke, who was recently listed on flowersacrossmelbourne.com as one of the most influential floral designers in the world today, says the floral tweet jam was a well organized event and a great one for colleagues in the industry to work together and have lots of fun. She is also quite excited of her role as judge in Season 2 Holland's Best Floral Designer. "I am enjoying every minute of it," she says.