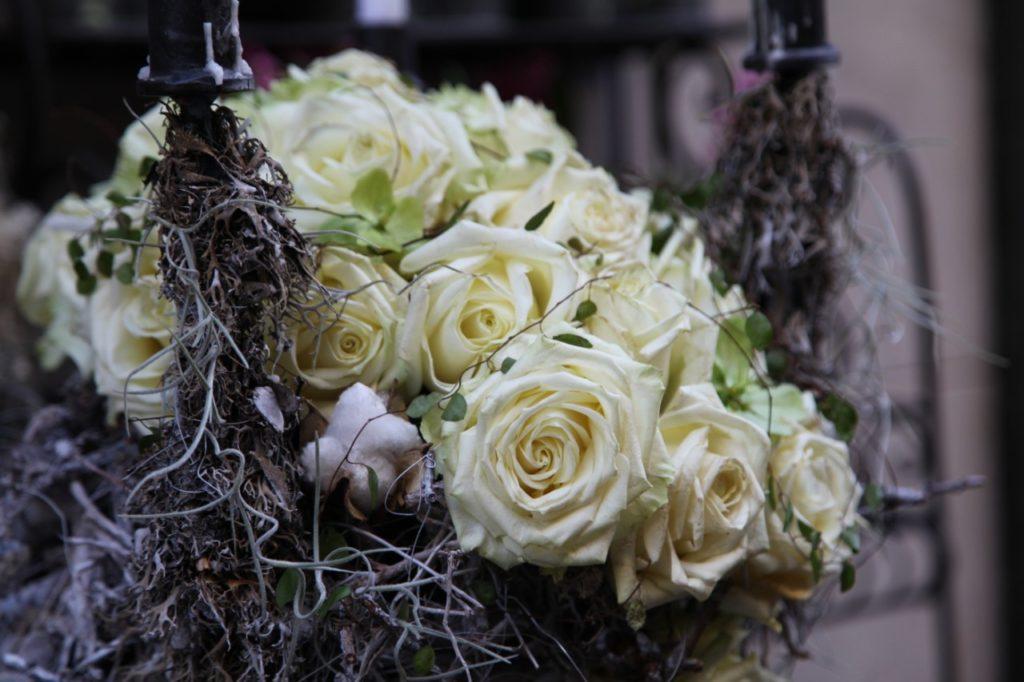 Cesare Bianchi is one artist who wears his passion for floral design on his sleeve. He has a unique style that he says is borne out of fine arts. The third generation florist draws inspiration from a never-ending yearning to discover what's new; from painting, architecture, buildings; but mainly from nature.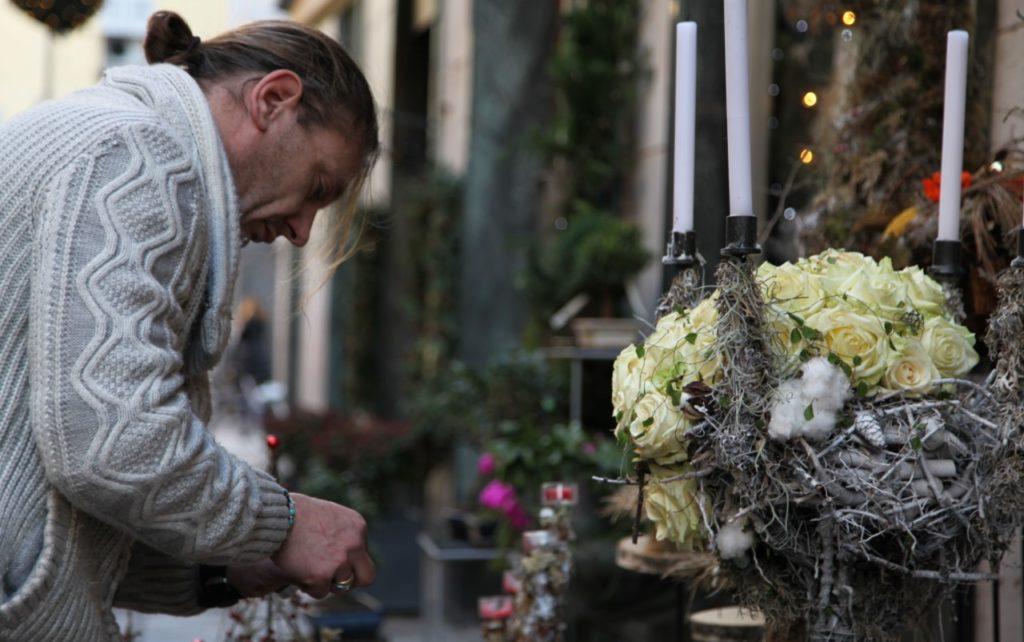 We are especially delighted because the floral designer thinks of Porta Nova roses as baroque in nature. Cesare shares with us some wonderful and quite inspiring festive season designs he created with Porta Nova White Naomi roses.
Nordic Winter Composition
Cesare designs this unique table centerpiece that is perfect for the holiday season and also for other occasions such as weddings. The base he uses for this piece with White Naomi Porta Nova roses is an artfully placed bark of a 200-year-old Chestnut tree. The woodsy texture gives his design a nice rustic look. The cured skin, deer horn, greenery, and Christmas balls add cheer to this nature-inspired creation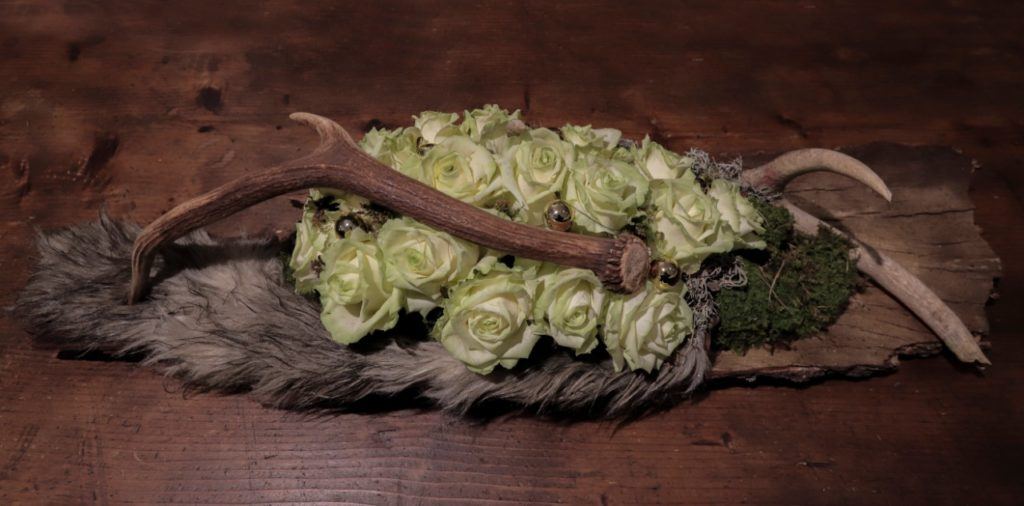 Floral lamp stand
Cesare brings to life the illuminating nature of White Naomi roses with this design. Perfect as a centerpiece anywhere in the home's living room during this season, and also during a party or even as part of a wedding reception decoration. He weaves a 'nest' of dry twigs for the design's base where the White Naomi roses are laid. The brown color of the twigs matches well with the silver stand and also a good contrast for the roses.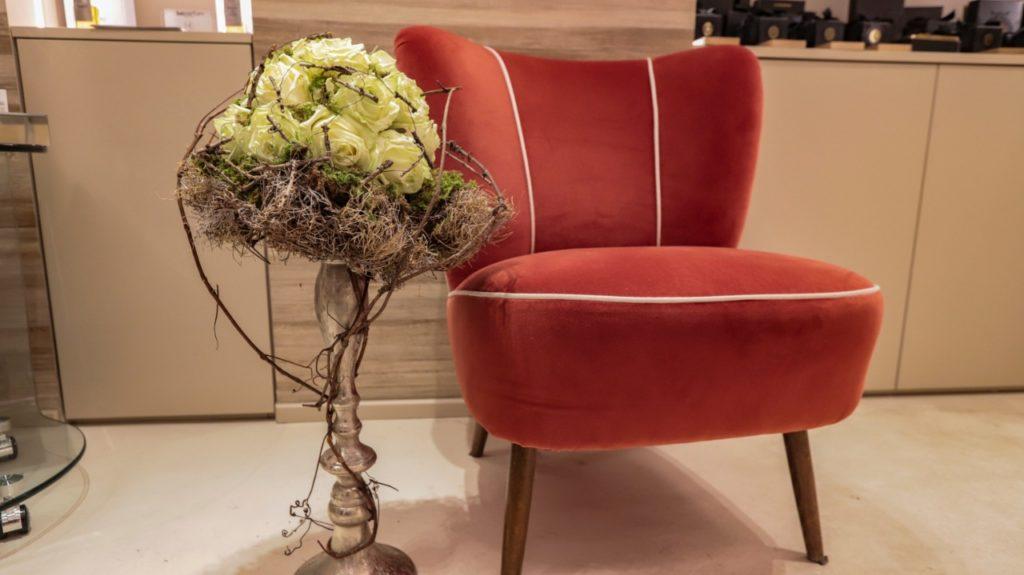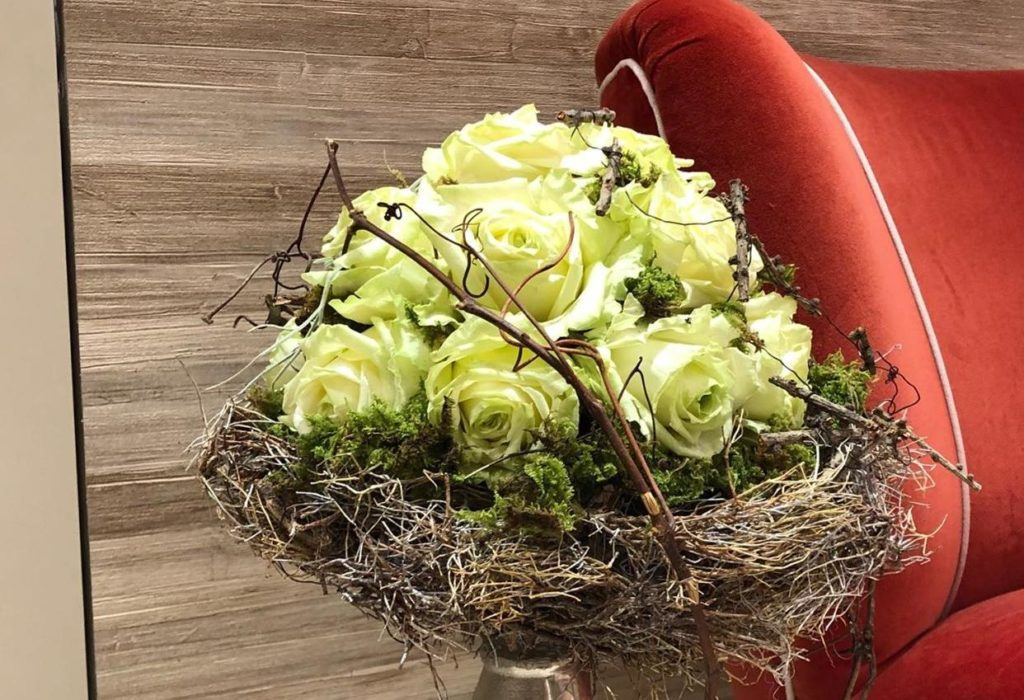 Towering Christmas Floral Candelabra
Cesare builds this gorgeous candelabra intricately that it can serve not only as a table centerpiece for an intimate Christmas dinner but is also fit for a wedding towering candelabra. The design gives the house a nice ballroom ambiance for the festive season.