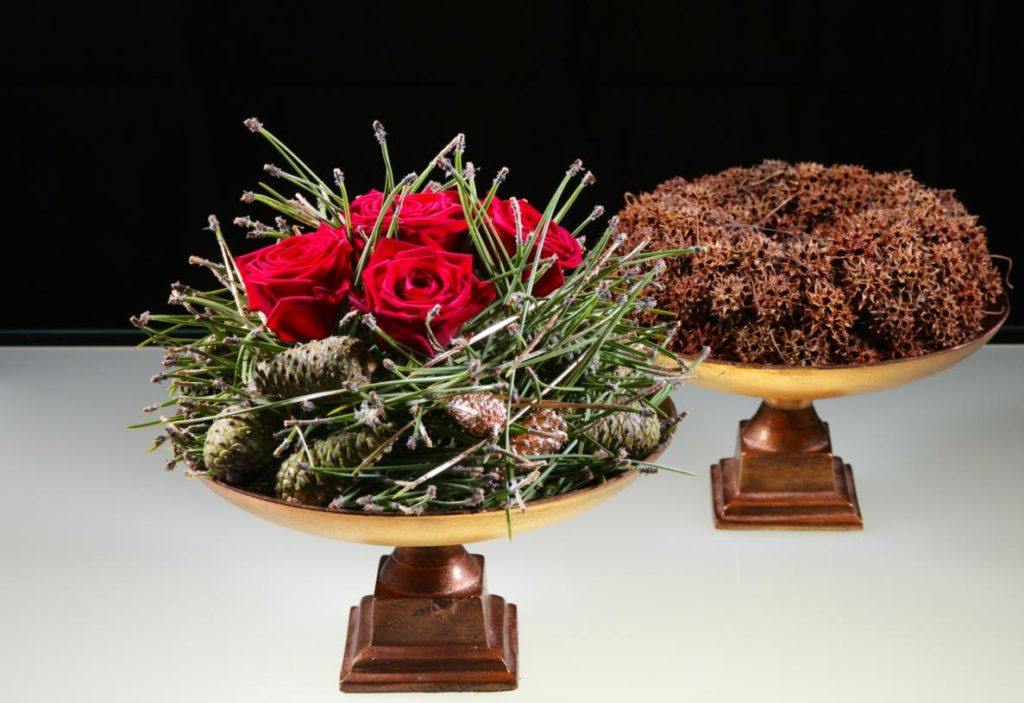 Christmas is one of the busiest but also among the most exciting seasons for florists all over the world. A time when florists bring forth some of their best and most inspired work to fulfill the discerning demands of their clients.
Porta Nova in partnership with the MyFlorist platform have created unique and inspirational Christmas themed promotional materials for florists to use as marketing material. These promotional posters are made available for free to florists who can use them in their various online channels in reaching out to their existing and potential customers.
The posters are available through the download button below and also on the MyFlorist official website. The download includes Christmas themed posters in both hi-res and low res version in English, Dutch, German, Italian and French. Also available are pictures showing step-by-step making of the arrangements featured on the posters.
MAKING OF A PORTA NOVA CHRISTMAS
Floral Artists Markus Bopfinger and Erko Fergi created simple yet catchy designs with an elaborate focus on the beautiful Porta Nova Red Naomi rose. They also use Pine needles and cones, Amber Fruits and Moos to bring out the traditional Christmas floral feel.
According to Erko Fergi of MyFlorist,
"Everlasting quality from Porta Nova is for us the best choice for special arrangements."
DESIGN ONE
DESIGN TWO
DESIGN THREE
The End Result
DESIGN FOUR
Simple Christmas elegance is portrayed here in this almost minimalist design with a single Porta Nova Rose, pine needles and cones fitted nicely in a wrought brass cup.
The End Result