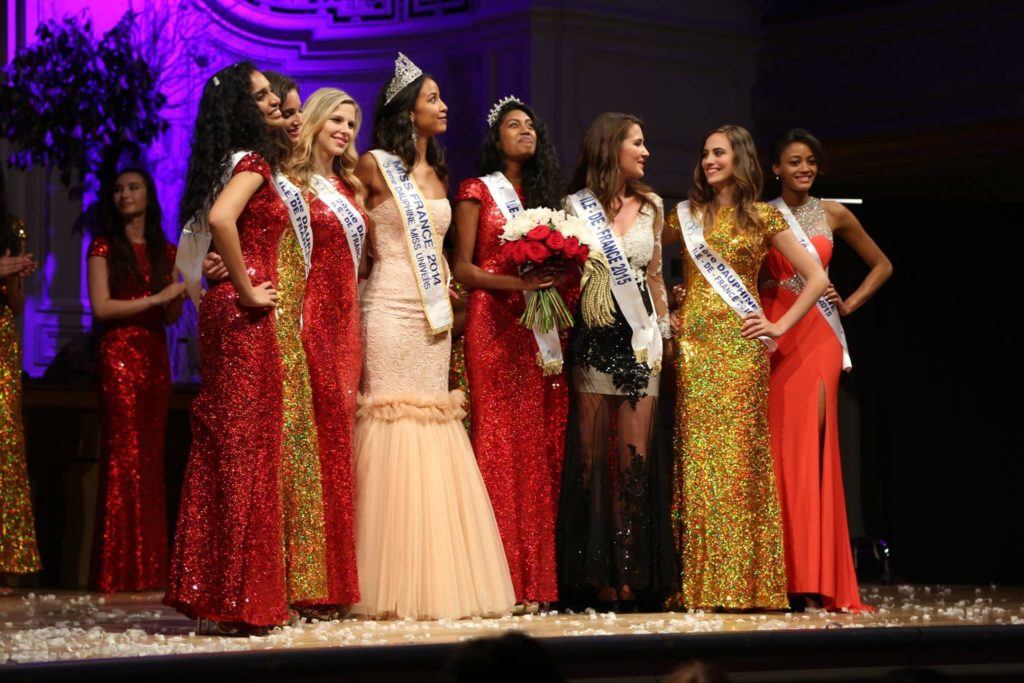 During our chat with French floral designer Cindy Gunther, she makes a very inspiring assertion… "I don't sell flowers," she says.. "I sell a message." That is the reason, Cindy prefers to do things differently. Her enthusiasm is driven by working with variation when it comes to styles, materials, trends, shapes and colors.
Recently at the Miss Ile deFrance 2016 election, Cindy got a chance to showcase this floral versatility through gorgeous hand tied bouquets that she created for the contestants. She is a 36 year old florist who runs Cindy Emotion Florale, located in the heart of Paris just near the iconic Eiffel Tower. We spoke to her about her work and passion for floristry; the Miss Ile deFrance 2016; and her thoughts about top quality Porta Nova Red Naomi roses.
Tell us about yourself and your company Cindy Emotion Florale.
Before venturing into the world of floristry, I had served in the French Army for ten years. In my initial years as a florist I had the opportunity to acquire tutelage from some of the biggest names in the world of flowers. Some of the people i've learned under have been recognised achievers in the French craftsmen competition (Meilleurs ouvriers de France).
Over the years I have participated in a number of flower design contests and events including Ostende, Alden Biesen in Belgium and Ile de France florists cup in 2013 and 2015 where I won bronze medal. I started my shop Cindy Emotion Florale in 2012 at a location near the Eiffel Tower and the Military School. SInce 2014, I've been active in floral communication and I often make presentations at floral design workshops. My speciality is in customization and bespoke floral arrangements and I alsoI give advice to customers on how to best enhance their image or promote their brands.
What excites you most about being a florist ?
The magical thing about flowers is that there is no limit in possible creations, except perhaps only in our imagination. My strongest preference in floral design is to always have diversity in my everyday work. Different styles, different materials, different trends, different shapes, different flowers, different colors. It is exciting this way because we never get tired or bored. As a florist I love to interact with people especially young people during workshops. Designing floral fashion accessories or dressmaking is very exciting to me. Another one of my happy moments is when I create a backdrop for a video clip.
What do you love most about Porta Nova Red Naomi roses ?
What I love about Porta Nova Red Naomi roses is the great quality of the flowers. The rose has a nice fleshy long stems and very good vaselife. It has such profound effect on any arrangement and my customers love it.
In what other big events have you used or would recommend Porta Nova Red Naomi for floral decoration?
I personally use Porta Nova Red Naomi whenever I can. It can be during Valentine's day, Christmas, weddings, photoshoots, as a fashion accessory… and much more.
What are your favorite trends in bouquet designs ?
All trends inspire me; the season, fashion, new products, new textures, a film, a dress, a story…. In essence I always  try to translate with flowers all that we can't convey using words. I don't sell flowers, I sell a message.
Absolutely  gorgeous bouquets you made during the Miss Ile deFrance 2016 was there any specific theme behind your creations ?
The theme of the election this year was the four seasons. In the background of the scene was a decor with the four seasons. For the spring part, the candidates walked the runway in slight dresses with headbands that matched their dresses. At the end of the event, as the winner and runner ups were being announced the 14 contestants wore either red or gold dresses. So I decided to create for each one a unique and precious bouquet. Those were 14 bouquets in total, 7 in red and 7 in gold. They included: jewel bouquet, couture bouquet and sea bouquet in a seashell. One of the bouquets was for French Actress and Singer Fabienne Carat.
I created a a sweet peonies bouquet with sweet pink pearls and bohemian crystals for Flora Coquerel Miss France 2014. For last year's winner, Fanny Harcaut, who came out to adorn the sash on her successor, I created a black and white bouquet with avalanche roses, lady armherst feathers and ostrich feathers having already known that her dress was going to be black and white.
And then last and definitely not least, I prepared a red and gold bouquet for the newly crowned Miss Ile deFrance 2016 which had Port Nova Red Naomi roses.