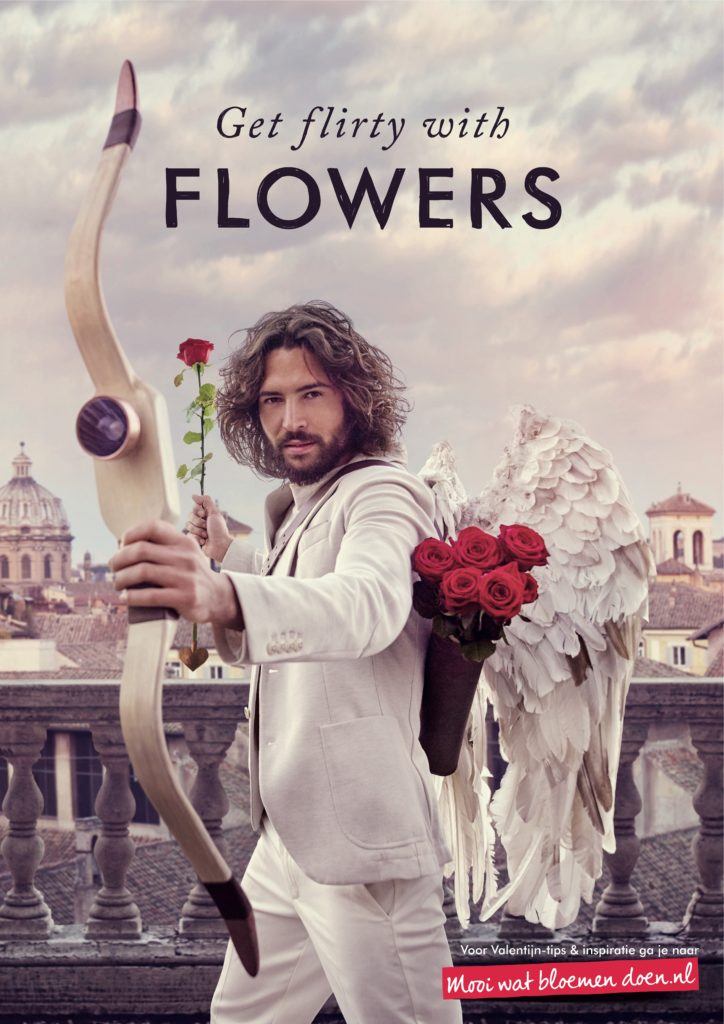 At Porta Nova we are proud that also this year we could deliver the perfect roses for this years promotions campaign from the Flower council for Valentine's Day

Cupid hands out roses on your behalf via Periscope

COMMAND CUPID
This Valentine's Day we will show you what a delight it is to give someone a flower. Our modern day Cupid has one goal: to help you find love. He will wander through the streets of Paris and Berlin, equipped with a high-tech bow that has a built-in smartphone and camera, in search of your 'love at first digital sight'. If you spot a potential lover on his camera: Command Cupid! He will hand your Valentine a rose on your behalf. And the best thing is, you can see their reaction live via Periscope. Let us know if this campaign hit its mark and if his rose helps turn romance into a love story.
Cupid will be firing his rose arrows on 14 February in Paris and Berlin. You can follow our live stream via Periscope (@CommandCupid for Berlin or @CupidonConnecte for Paris). Take a look at the video below to see what you can expect.If you prefer to find love slightly closer to home, or you already have a beloved that you would like to surprise on Valentine's Day, check out all our Valentine's tips here, from rose necklaces to love food.  We also have some advice if you're celebrating Valentine's Day on your own or are suffering from a broken heart.