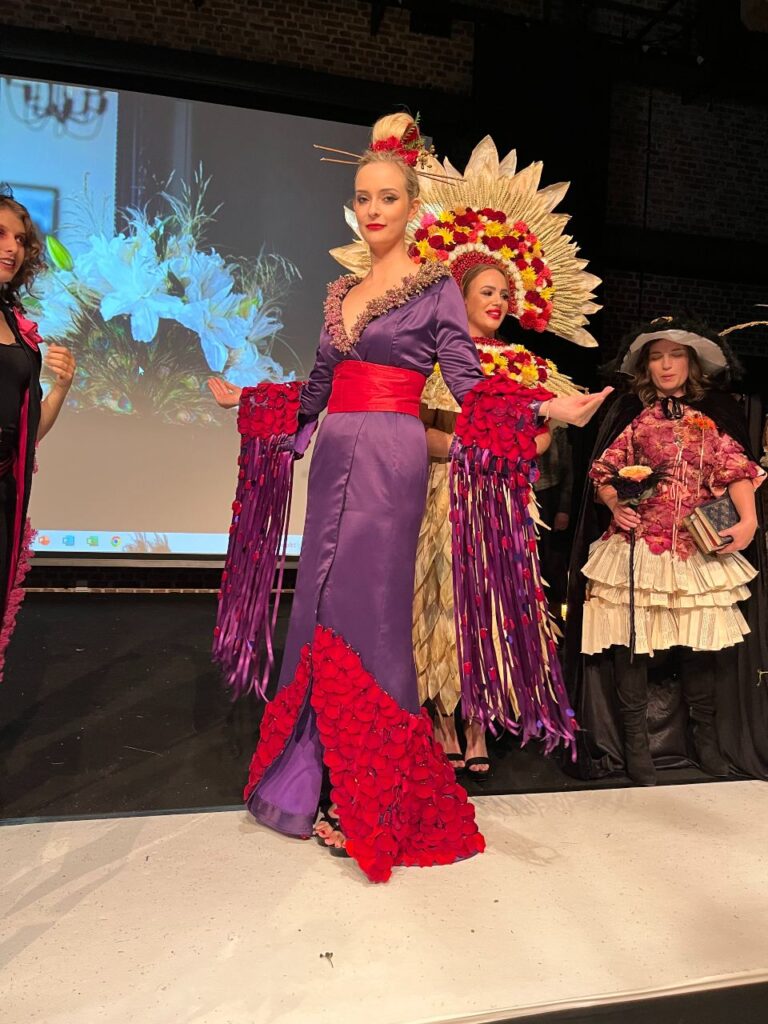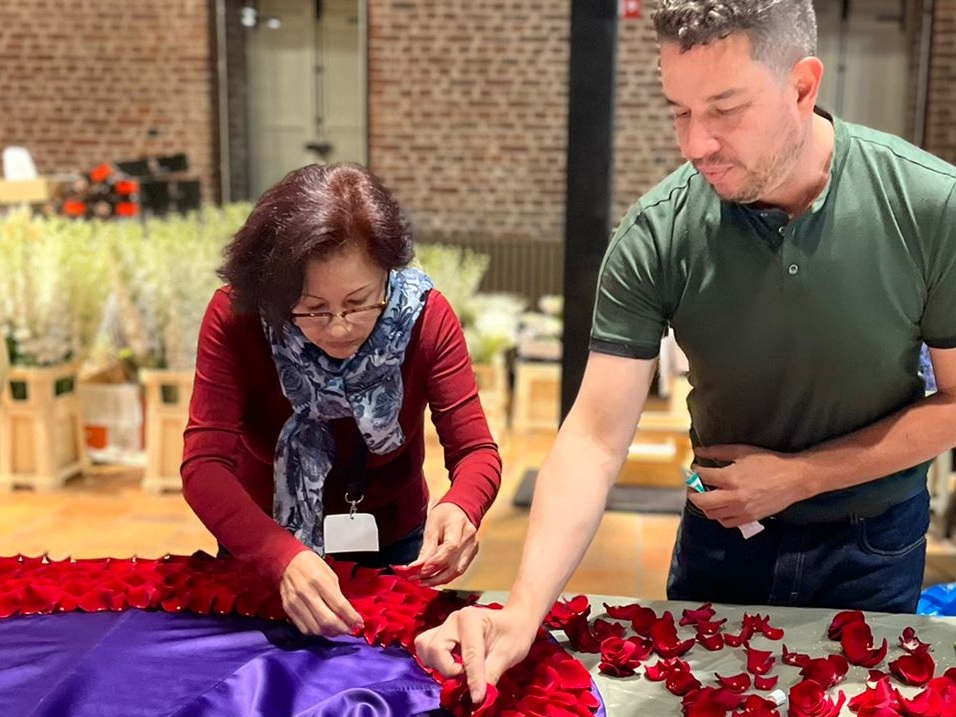 The Grand Commandery Castle at Alden Biesen in Belgium played host to top floral artists and lovers of floristry during this year's Fleuramour event. The four-day event on the 23rd – 26th of September marked Fleuramour's 25th anniversary. Porta Nova was well represented at the event, especially with this gorgeous floral fashion creation called Magic Geisha by floral artist Elvia Carrasco together with her team comprised of Gustavo Ahuactzin and Olivia García.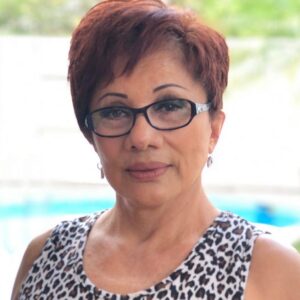 Elvia, a native of Oaxaca in Mexico, fell in love with flowers and fashion at a very young age. At the age of nine, she was already trying her hand at dressmaking by creating some pieces for her dolls while soaking in some inspiration for a neighbour who tailored women's clothes. By 14 she was already making clothes for her friends and was already keen at becoming a fashion designer.
In the 90s, Elvia travelled to Florence, Italy where she finally got a chance of realizing her dream of becoming a Fashion Designer and also did Sartoria Femenil. Since then, she worked with women's clothing for more than three decades.
About venturing into the world of flora art, this is what Elvia had to say:
"One day I decided to quit the clothing business and started to study Floral Design courses in Mexico. I always knew introspectively that there was quite a bit to learn because I was not able to fully express what I wanted with flowers. And so, I decided to study at the "International Floral-Design School Nicole in Moscow Russia. Since then my floral life transformed remarkably."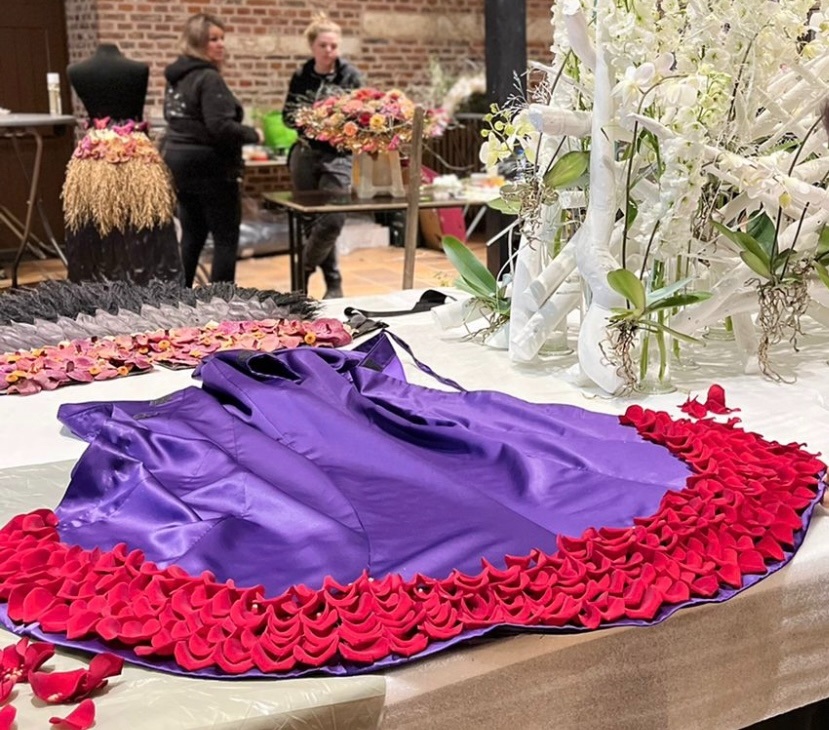 The theme of Elvia's design at Fleuramour was Magic Geisha. This theme was sparked after she once saw a geisha dress and immediately asked herself, "Can I make this dress using flowers?" In this design, she uses more than 300 stems of Porta Red Naomi roses. They selected the large velvety petals of Red Naomi and using the glueing technique, attached them one by one. The petals were replaced before every show to keep them extra fresh.
Elvia derives inspiration from everything that catches her eyes. "I am always observing, she says. "When I get my hands on something, I immediately think how I can incorporate it in floristry."
For Elvia, Fleuramour has always been a superb showcase where she can express her art. She regards the event as a family party as well, where she can be with friends every year.