Star awarded restaurant
Top-level dining every day
Roses are demanding eaters. So feeding them 'haute cuisine' is crucial. Especially if you want them to grow into the most beautiful and strongest Red Naomi! and White Naomi! roses. Our 'star-awarded' restaurant ensures that they get the best food every day: with exactly the right ingredients in exactly the right quantities. Like all the famous chefs, we know that, ultimately, the customer is king. That is why we adapt each and every meal to the requirements and needs of the roses, so even the most demanding rose is kept satisfied.
The most delicious rainwater falls in the locality
The basis of our feeding regime is pure, unadulterated rainwater. Fortunately it rains enough in Waddinxveen, although it does not always fall at the right moment. That is why we collect the rainwater and store it in underground storage tanks. We have a unique partnership with the logistics business park near our greenhouses. This partnership is part of "de Glasparel" and is aimed at making horticulture as sustainable as possible. The roofs of buildings in the business park and our greenhouses have been modified to capture rainwater. By collecting rainwater from the locality in this way, we can continue to serve our local rainwater even when it has been dry for some time.
Top-quality ingredients
We enrich the purified rainwater with everything our roses need to grow well. We use 11 different ingredients to 'cook'. The quantities may vary day by day, ensuring the 'meal' we serve is always perfect. We carefully select our suppliers, because every chef knows: good cooking starts with the best ingredients.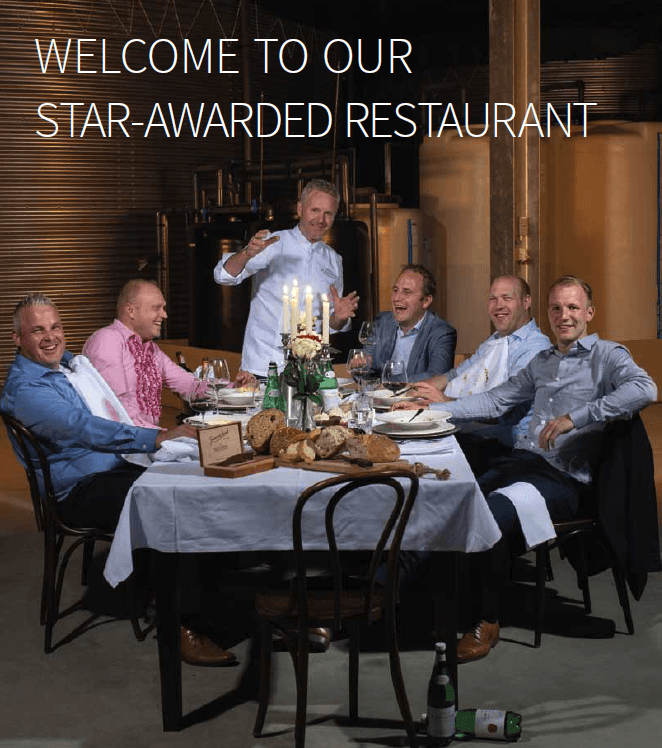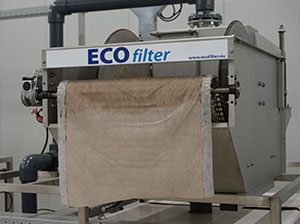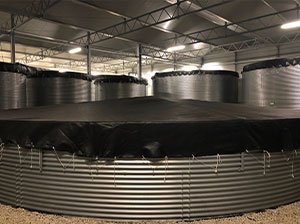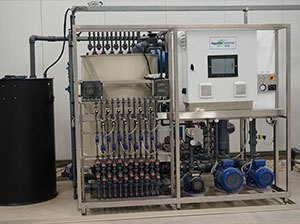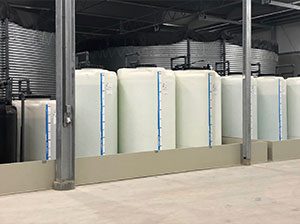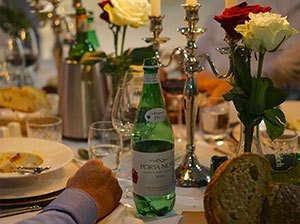 INLAND DUNE, WATER PURIFIED SAND
In the larder of our star-awarded restaurant, the rainwater is purified using a huge 12-metre sand filter. We lovingly call this filter our 'inland dune'. The water that passes through this dune is the pure basis for the balanced 'meal' we serve our roses.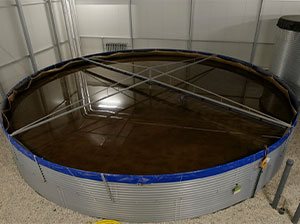 A changing menu every day
Cooking is an adventure: you keep discovering new things. And, you're always trying to improve the recipe. So, what's on the menu today? How do I make sure they always get the best possible meal? We treat our roses to a slightly different menu every day.
The ideal menu, inside and out
In our 4-row system, the plants on the inside of the 4 rows use more water than those on the outside. That's why we give the plants on the inside rows more food. This way, every plant gets the right meal that precisely meets its requirements.
Did you enjoy your dinner? Was everything to your satisfaction ?
Our roses never polish off their plate completely, there are always some leftovers. This leftover water is returned to our kitchen, where we sample it and check which nutrients they need more or less of. Then we adjust the food for the next day based on our findings. And the leftovers? We purify them and serve them again.