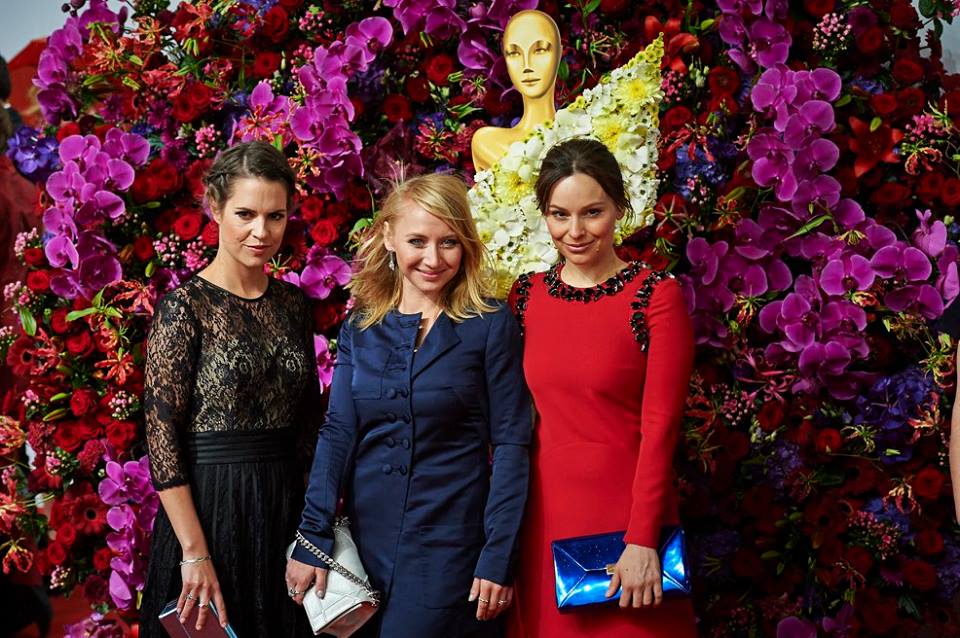 During the 65th edition of the German Film Awards (Deutscher Filmpreis or Lola Awards), Fleurop Young Wild Guns (Fleurops Junge Wilde) had the LOLA statuette immaculately immersed in a sea of flowers while at the same time transforming the after party venue with glamorous floral designs. The awards ceremony which is viewed as the most prestigious in German cinema was held at the Palais am Funkturm in Berlin.
Red Naomi Porta Nova roses
Through German master florist, Björn Kroner-Salié, who was part of the Fleurop Young Wild Guns team at the Lola Awards, Porta Nova sponsored Red Naomi roses which are regarded as a superb choice when you need enhanced quality at an event of such importance.
The remarkable floral creation brought out sheer glam on the red carpet as celebrity after celebrity posed for photos with the Lola and a striking background with top quality Porta Nova Red Naomi roses together with other high quality flowers. The team also handed some of the lady celebrities floral jewelry as memento for the glamorous evening.
The team of florists included Jürgen Herold, Björn Kroner-Salié, Christina Hannewald, Elisabeth Schoenemann, Katharina Schumm, Laurence Hanauer, Marina Reese, Nadine Hofmann, and Nicolaus Peters. Here are some images captured during the creative process as well as during the red carpet moments.