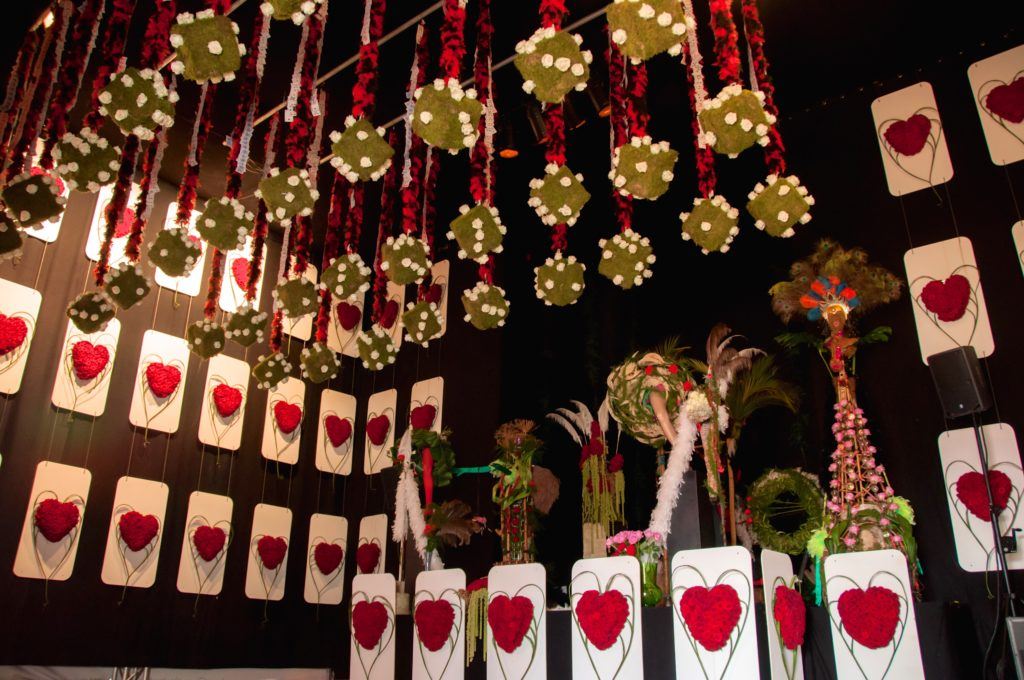 Florale Vormgevers: Erwin Michielsen and Ger Hoebers, in collaboration with Moniek Koopmans have managed a three-day spectacle and stole the show at "The Rose Festival" in Lottum! We're very proud that they use our Red Naomi roses for this project..
"The Rose Festival" is a festival where you can see millions of roses. Once every two year the village Lottum is decorated with roses.  The element of this year was Las Vegas. The designers created a casino in the village named "House of Cards". The " House of Cards " had a heartwarming atmosphere.
The design was inspired by playing cards of a casino, and in particular the "Queen of Hearts".  With creative use of Red Naomi roses of Porta Nova floral hearts playing cards were created. In total the "Florale Vormgevers" have made 120 playing cards with Red Naomi roses and used more than 12.000 roses for the casino, decoration and show.
For a more expanded article, check it on Flowerweb.