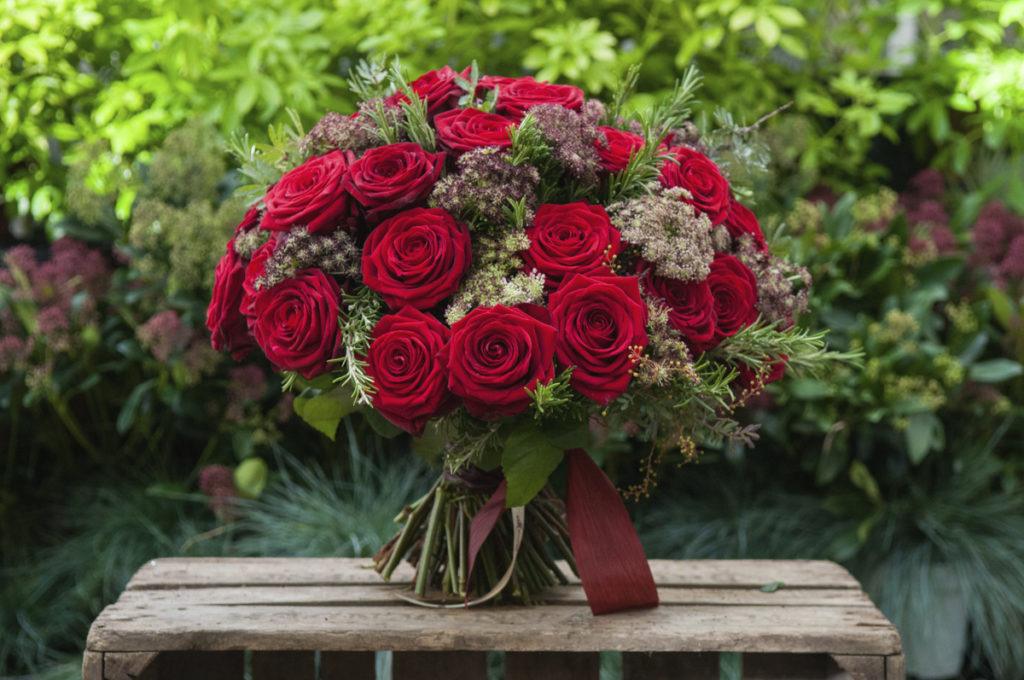 A lot can be said about the remarkable and rich style that UK based Moyses Stevens florist shops are renowned for. The shops cater for a wide range of floral needs with a touch of quality that ensures they remain a cut above their peers. You can call it a unique blend of yesteryear elegance with the aesthetic dynamisms of the contemporary world.
When we spoke to Ivvo Markou, the Creative Director at Moyses Stevens, he shared the same enthusiasm. He says that for Moyses, quality is essential and that they have managed to create strong bonds with suppliers to ensure only the best quality is used throughout the brand. Ivvo has worked at Moyses Stevens for the past three years now and the experienced florist knows first-hand how important it is to keep the customer happy and satisfied.
Famed for being inventors of the handtied bouquet, Moyses Stevens uses only top quality luxury roses in their exemplary creations. One of Ivvo's favorite reds is the Porta Nova Red Naomi roses.
"Red Naomi is a strong stemmed beautiful large headed rose, with a strong stunning velvety texture. The colour is a contrast of deep and bright red mixed into one-allowing versatility with our designs and bouquets," says Ivvo.
"Red Naomi also has a slight sweet scent which adds to the Moyses scented bouquet guarantee," he adds.
Moyses Stevens describes their bouquets as full of pure luxury and texture, with only the very best flowers used in conjunction with the very best mixes of foliage.
Ivvo recommends Red Naomi Porta Nova roses as ideal for many occasions such as anniversaries, weddings and much more.
"Red Naomi is among my personal favorites, its shape is beautiful and I like the way each rose has so many layers of velvety petals… and it is a show stopper when it opens," says Ivvo.
The creative director points out that customer feedback is always positive regarding the Porta Nova Red Naomi with many customers commenting on how long the flower lasts, whether it be a single rose or in a mixed bouquet.
Established back in 1876, Moyses Stevens has unrivalled experience in luxury floristry. They offer same day flower delivery anywhere in London and next day delivery for rest of UK.