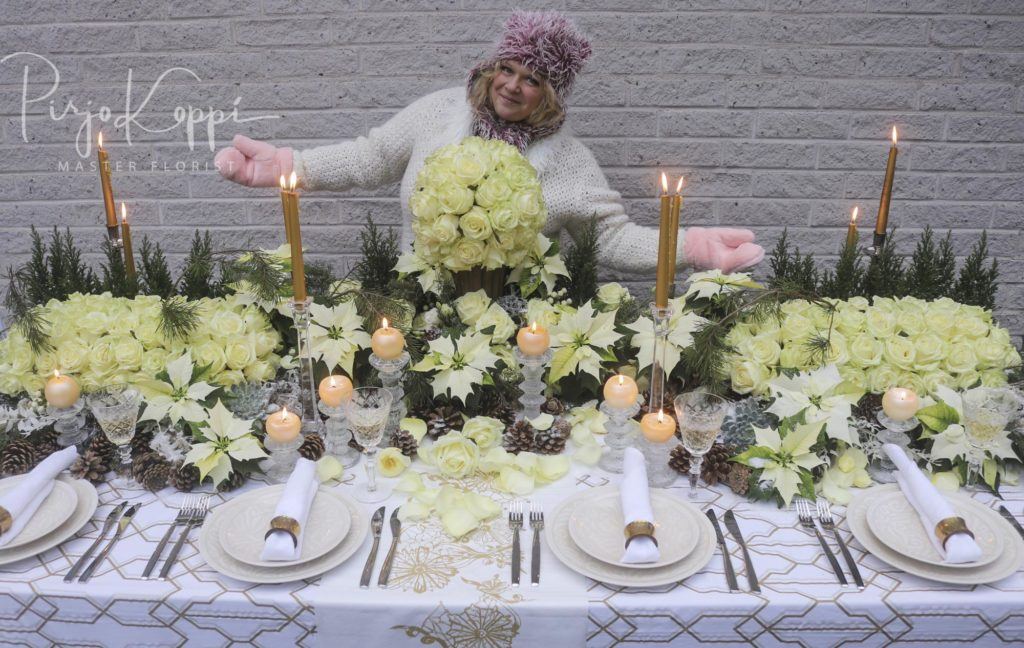 Pirjo Koppi created this amazing Christmas table arrangement with the magic of the festive season in mind. Using Porta Nova White Naomi roses, the Masterflorist from Finland realized a cozy and intimate white Christmas that is not only elegant but is also a portrayal of ingenious floral art.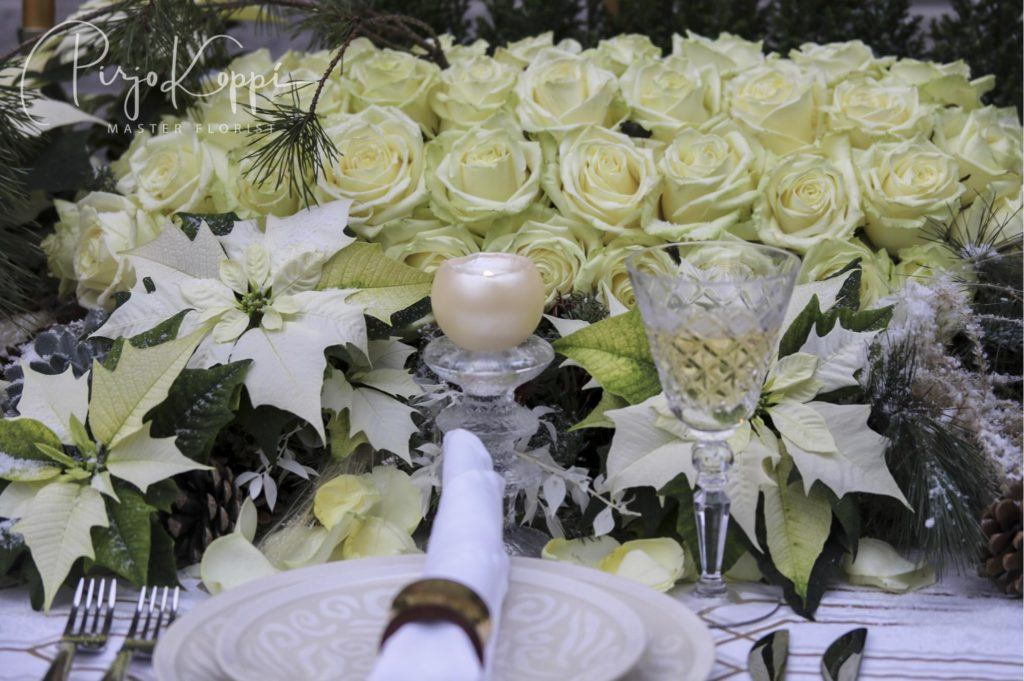 "I wanted to create a white & 'snowy' Christmas ambiance through this table arrangement design. The candles, when lit, fit perfectly with the Porta Nova White Naomi roses and look magical under the darkness of an intimate evening," says Pirjo.
Legend has it that Finland is the hometown of Santa Claus, so that means Christmas here is a very important flower season. During this festive season, as Pirjo describes, families get together and gather around the Christmas table where affection is shared and new lasting memories are created.
"This is why it is a normal practice for the table decoration to be showy and radiant, and act as superb combination with delicious and traditional Christmas food."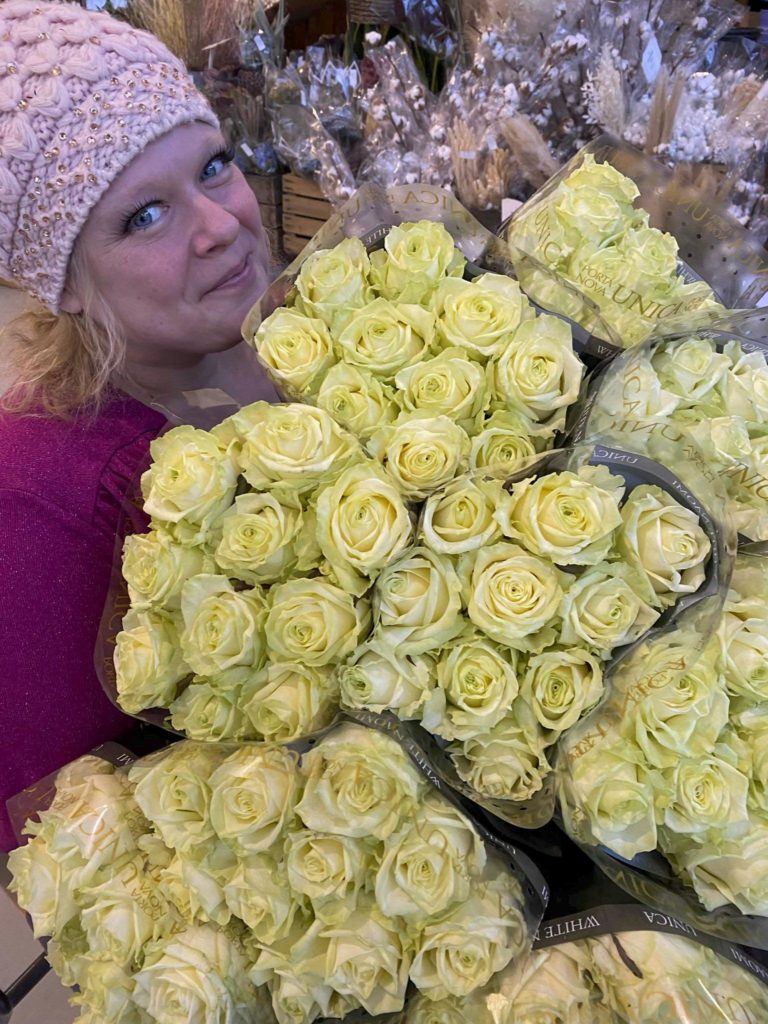 Pirjo Koppi is a Floral Fundamentals Ambassador and has been well ranked in past world cup and continental floral design championships.
In this design, she adds bits foliage and conifers to give a nice contrast to the Porta Nova White Naomi supra roses.
Other materials incorporated in this elegant table arrangement are:
– Euphorbia pulcherrima
– Hypericum (white)
– Pinus sylvestris
– Juniperus communis
– Chamaecyparis lawsoniana Ellwoodii
– Echeveria setosa and
– Cones