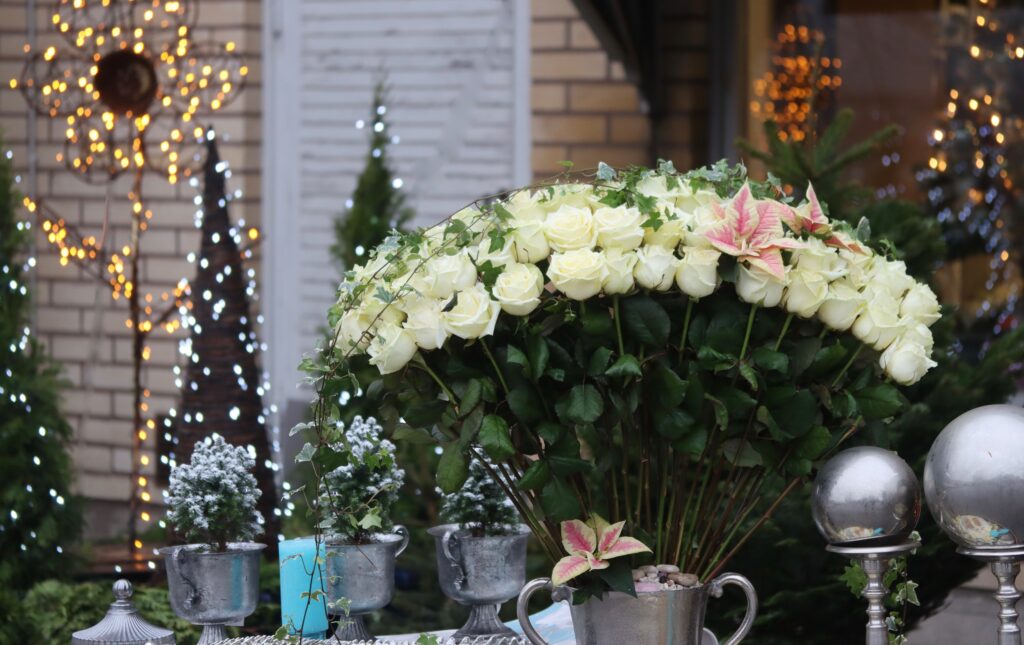 Award-winning Masterflorist and Floral Fundamentals ambassador, Pirjo Koppi, never fails to express her excitement about the festive season. Pirjo tells us how a typical Finnish New Year's celebration is a colourful fete full of memorable moments with family and friends, mouthwatering delicacies, nice drinks and amazing fireworks. To bring more life into the party, Pirjo Koppi created these amazing arrangements with Porta Nova Naomi roses. 
Porta Nova Red Naomi Christmas Tree
Pirjo Koppi gives us something exceptionally special this season, a Christmas tree decorated with Porta Nova Red Naomi roses. 
"The Christmas tree is the most favourite centrepiece decoration in many Finnish homes. The Christmas tree can be showy and is always a perfect combination with delicious and traditional Christmas food to create a warm and cozy Christmas ambience. I used the roses with shortened stems. The Red Naomi got water from water tubes and they can last about 3 days. The roses stay in place nicely."
New Year's Party with Porta Nova White Naomi
"I was wondering how to best respect roses, and how to show the power and the beauty of the long-stemmed rose in the best way possible. I made this arrangement in floral foam." says Pirjo Koppi
To complement the White Naomi, I added a few Poinsettias for that beautiful subtle contrast that would not get attention away from the roses. Roses, a shiny touch of silver and champagne! It is Party Time! Happy New Year 2022!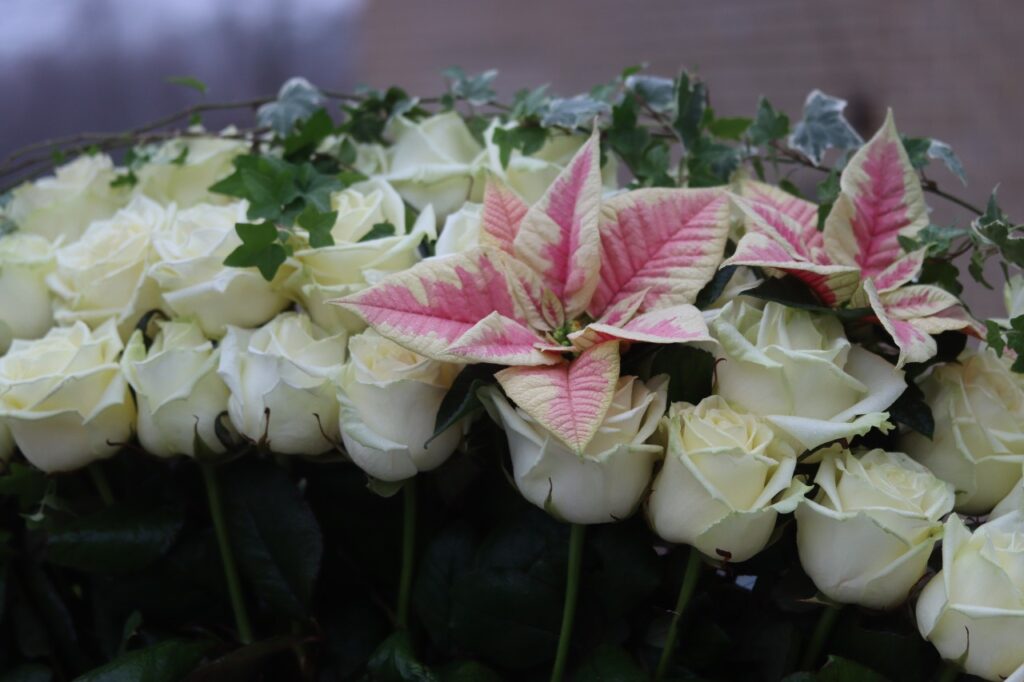 A different kind of festive season
Pirjo tells us how in Finland Christmas remains to be one of the most important flower seasons. "But similar to other countries across the world, this year is a bit different yet again because of the covid pandemic. We will see how things go as people will be staying at home or doing minimal visits," says Pirjo and adds a heartfelt season greeting to everyone. 
"Merry Rose Christmas everybody!"