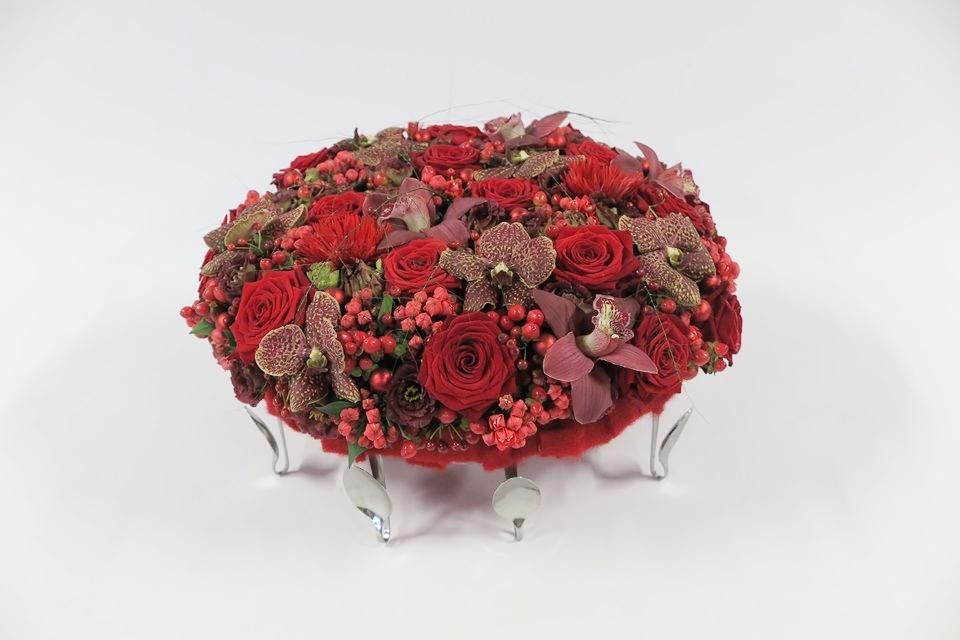 At 19 years old, Tiffany van Lenten has proven through her works and achievements that she is guided by a crystal clear artistic vision. We were especially charmed by a recent Christmas Dinner table centerpiece the young floral designer created with Porta Nova Red Naomi roses for the Floral Fundamentals magazine.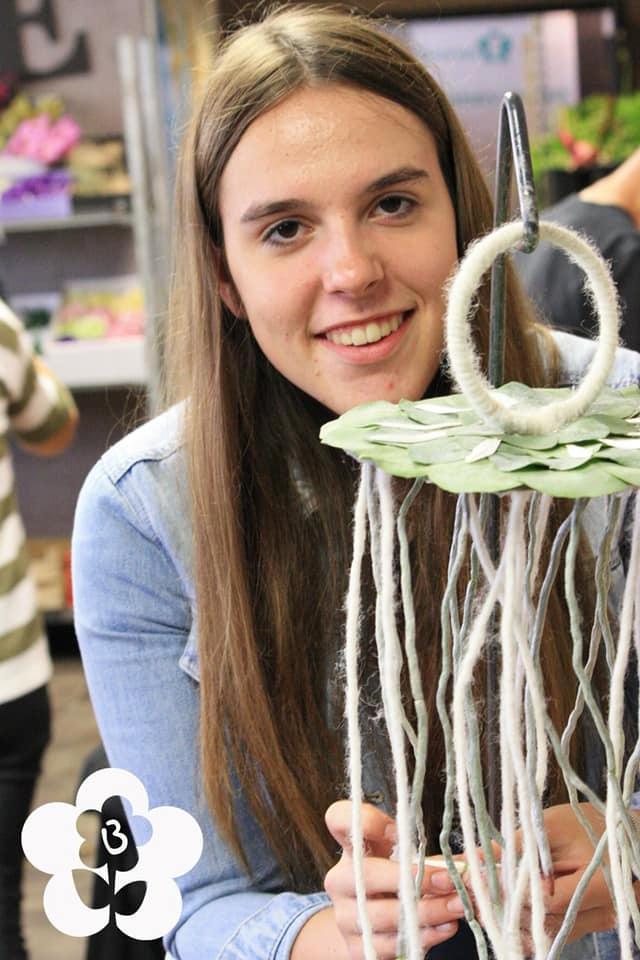 Tiffany's inspiring Christmas themed arrangement featured a unique approach in the art, going as far as having decoratively curved spoons as the base holding up the gorgeously-set bed of flowers. Here is how she broke down her making-of process for us.

"The 'feet' are spoons, which I bent uniformly and attached with hot glue to the bottom of the oasis base. After that, I divided the Porta Nova Red Naomi roses creating elaborate spaces between them that I filled with other flowers. These included Vanda, Gerbera, Bouvardia, Cymbidium, Lisianthus, Hypericum and some small Christmas balls. To give the arrangement some depth, I put some asparagus (without the feathers) to cap it up," she says.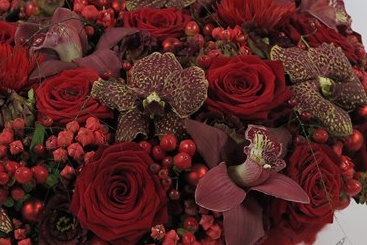 Tiffany has already carved quite an enviable path for herself. She fondly looks back to March 2018 when Alison of floral fundamentals first invited her for a photoshoot. It was during that time that she met many prolific floral designers and learned a great deal from them and their diverse cultures. She derives inspiration from everyday life and nature and likes to work with self-made structures.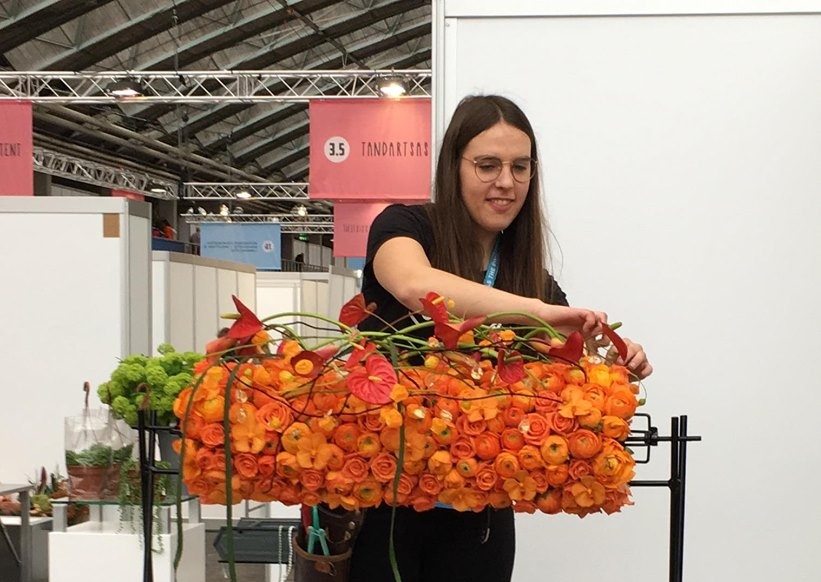 She has had the opportunity to work with the team of renowned floral artist Bill Schaffer during the Philadelphia Flower Show. Tiffany has made a notable mark at the Skills Heroes competition having emerged third in the 2018 event and runners up during this year's competition. She is set to square it out again at the 2020 finals after clinching first place during the preliminaries for the Dutch Championships – Junior category. Porta Nova wishes Tiffany all the best as she steadily strives to make a mark in the world of floral art.