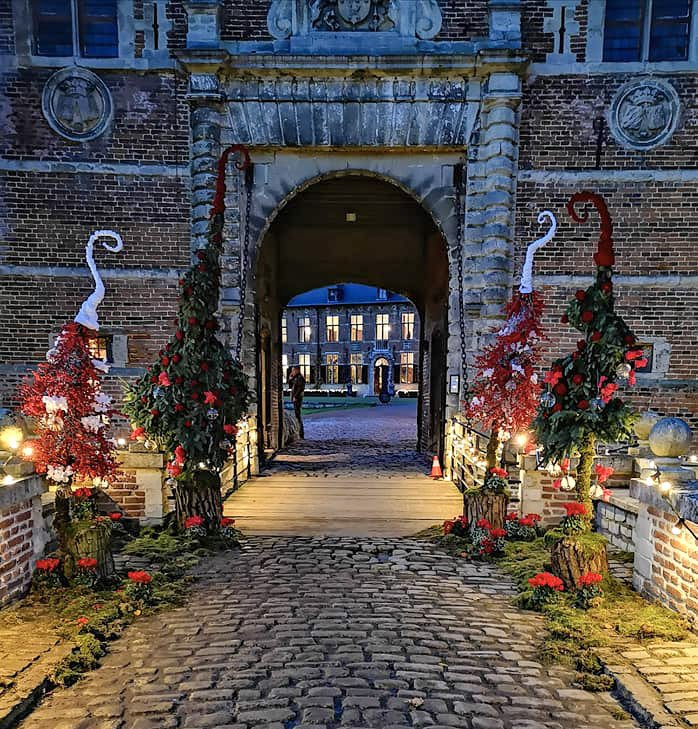 Dating back to the 14th Century, Castle Grand Bigard in Brussels still stands regally with its yesteryear's charm and majestic aura. The castle's bridge with five uniform arches spans over a wide moat whose initial purpose of fortification is now transformed to serve as an aesthetically brilliant piece of architecture. Very fitting for a festive season arrangement with Porta Nova roses.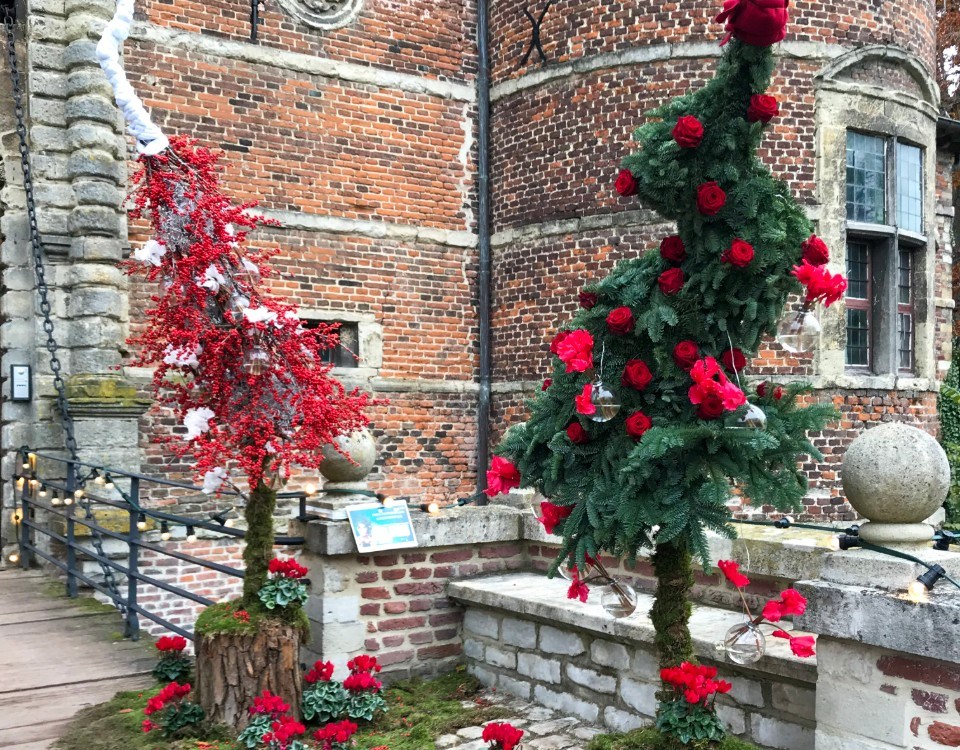 It is on this bridge at the castle entrance that talented floral designers, Mihail Chudnovets and Mehdi Sharif created a unique installation of Grinch-themed Christmas Trees decorated with Porta Nova Red Naomi roses and other flowers.
VIDEO: Grinch Christmas trees with Porta Nova Red Naomi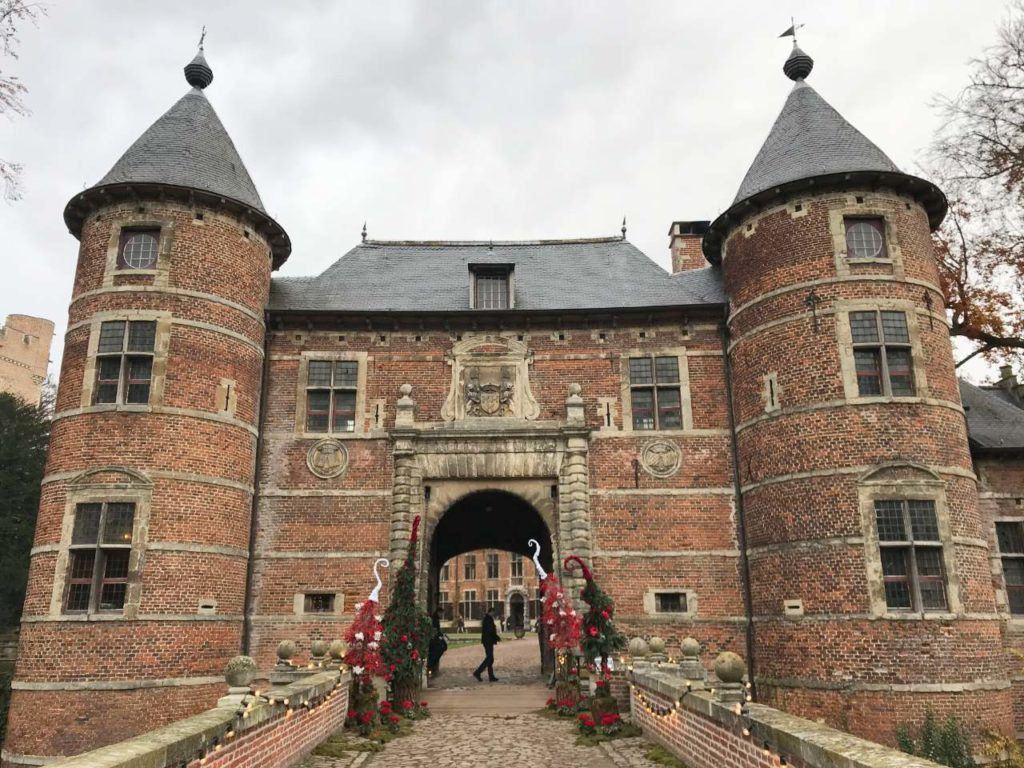 Mihail and Mehdi were among other international designers who created beautiful decorations around the castle. The duo used more than 200 Porta Nova Red Naomi and White Naomi roses for the Christmas trees. They had two different styles of the Grinch themed Xmas trees. One was created using Red ilex berries and was dotted with white cyclamens.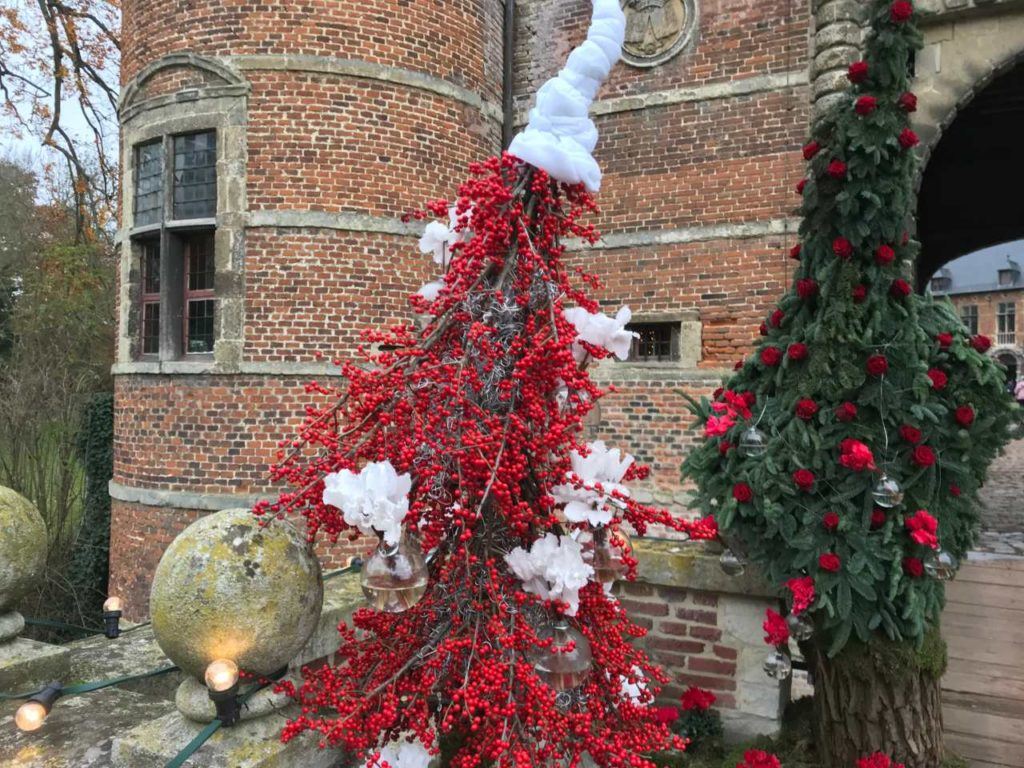 The red tree stood side to side in a very complimenting way with the other that they created in traditional pine green and had it adorned with Porta Nova Red Naomi and roses.