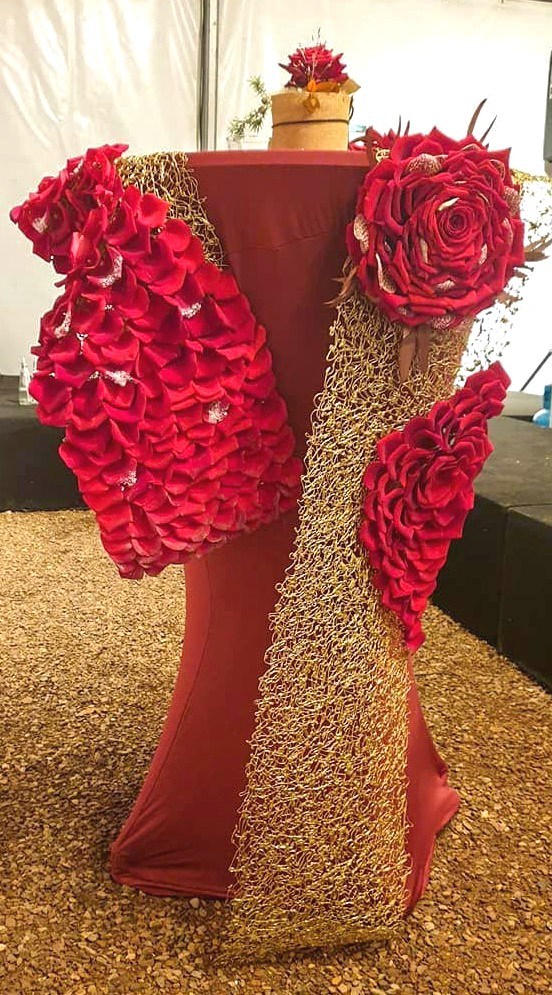 During this year's Wintermoments event at the Groot-Bijgaarden castle, visitors were treated to tasteful floral haute couture with Porta Nova Red Naomi and White Naomi roses. The piece above which features masterful lace and hot gluing technique was the brainchild of Sarah Willemart who was assisted by Mihail Chudnovets in bringing it to realization.
VIDEO: Porta Nova Haute Couture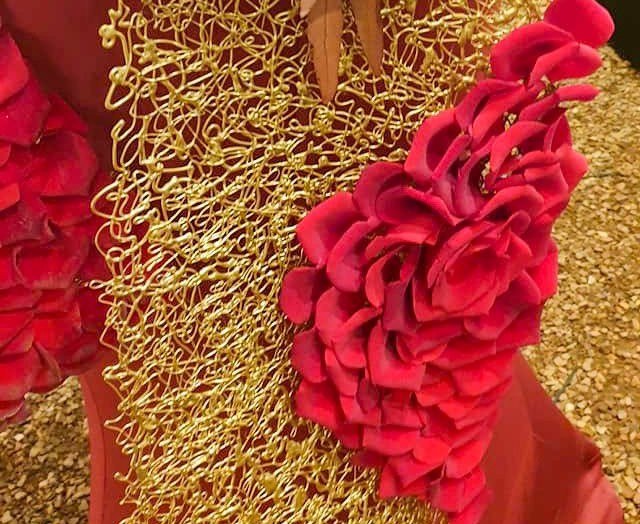 The design has Porta Nova Red Naomi petals placed in glamorous glamelia style on the lengthy "golden" sash. The floral designers added vanda petals to further bring out the gold look.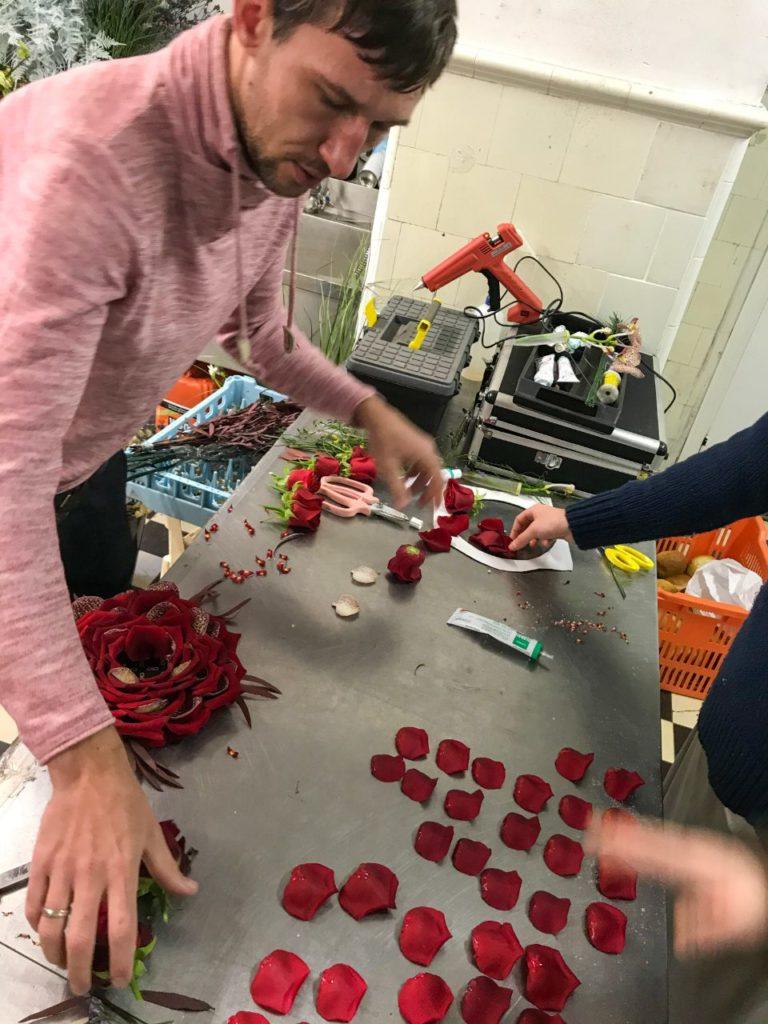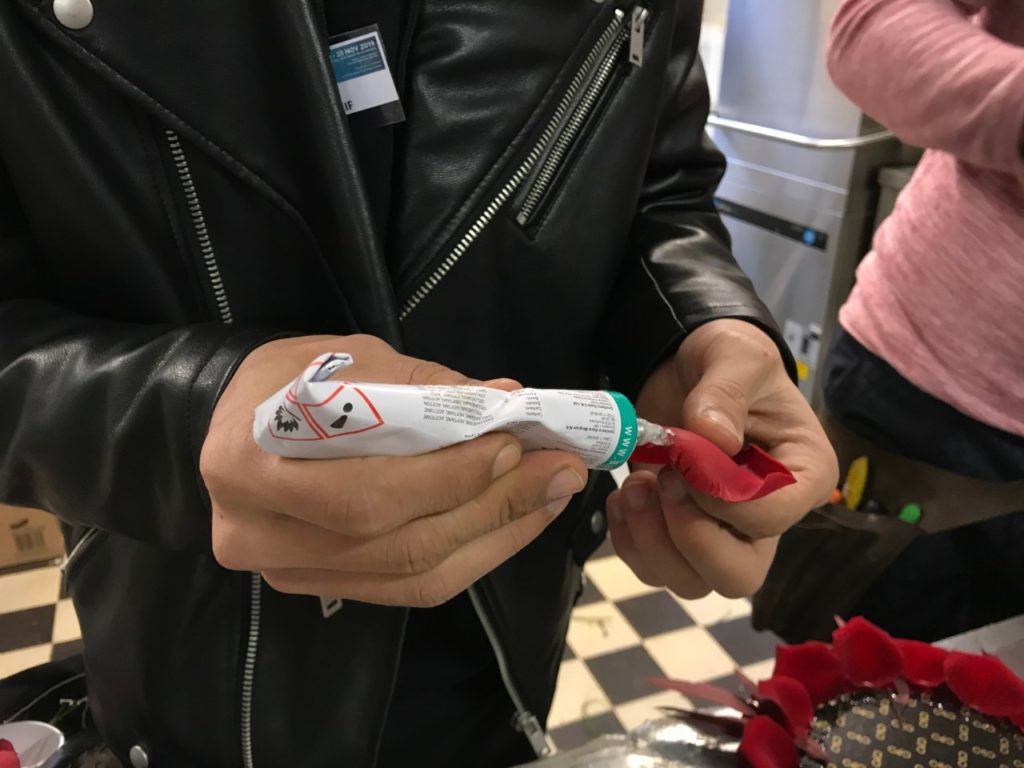 This very captivating design below is a clever display of the beautiful new White Naomi from Porta Nova in a wearable style.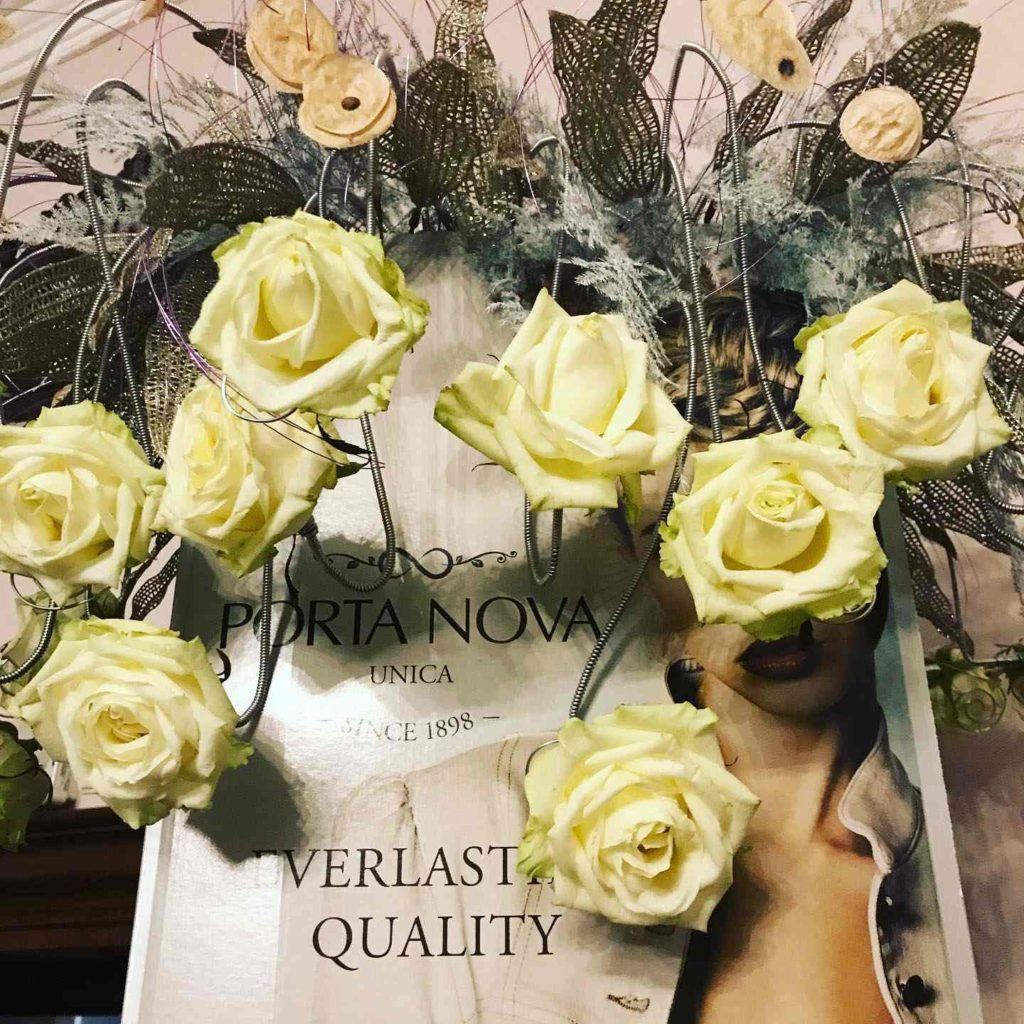 It is thrilling how Mihail Chudnovets placed the White Naomi roses in a nice cascade with silver 'stems'. The mash of silver accessories only adds to its simple elegance.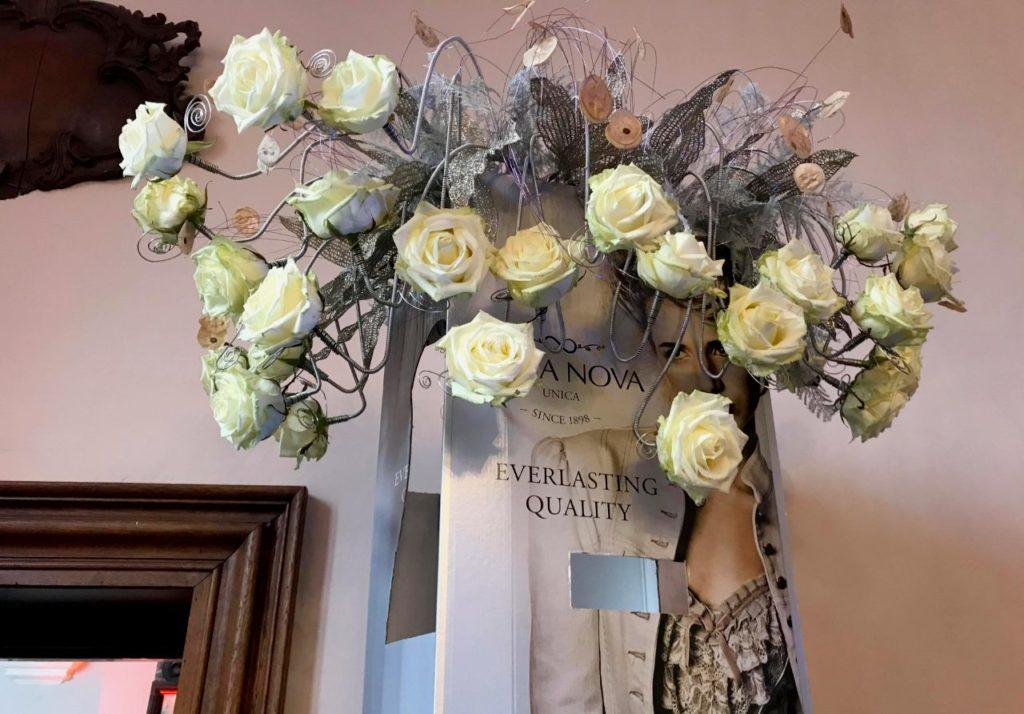 One cannot be mistaken if they called it a chunky cowl in floral style. Mihail's fashion floral piece with White Naomi roses is very creative.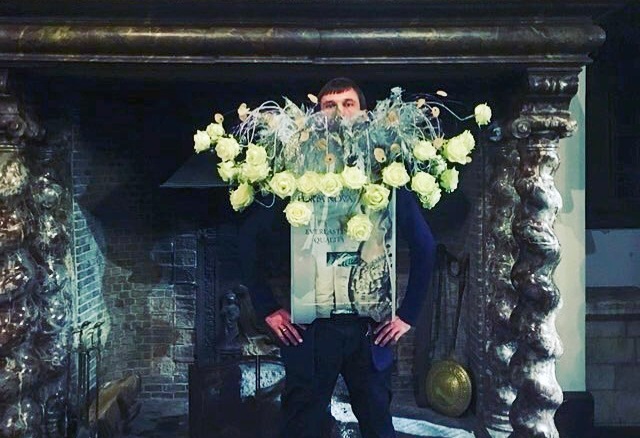 Floral designers Sarah and Mihail took to the "runway" and flaunted their Porta Nova floral haute couture on the iconic Groot-Bijgaardencastle bridge