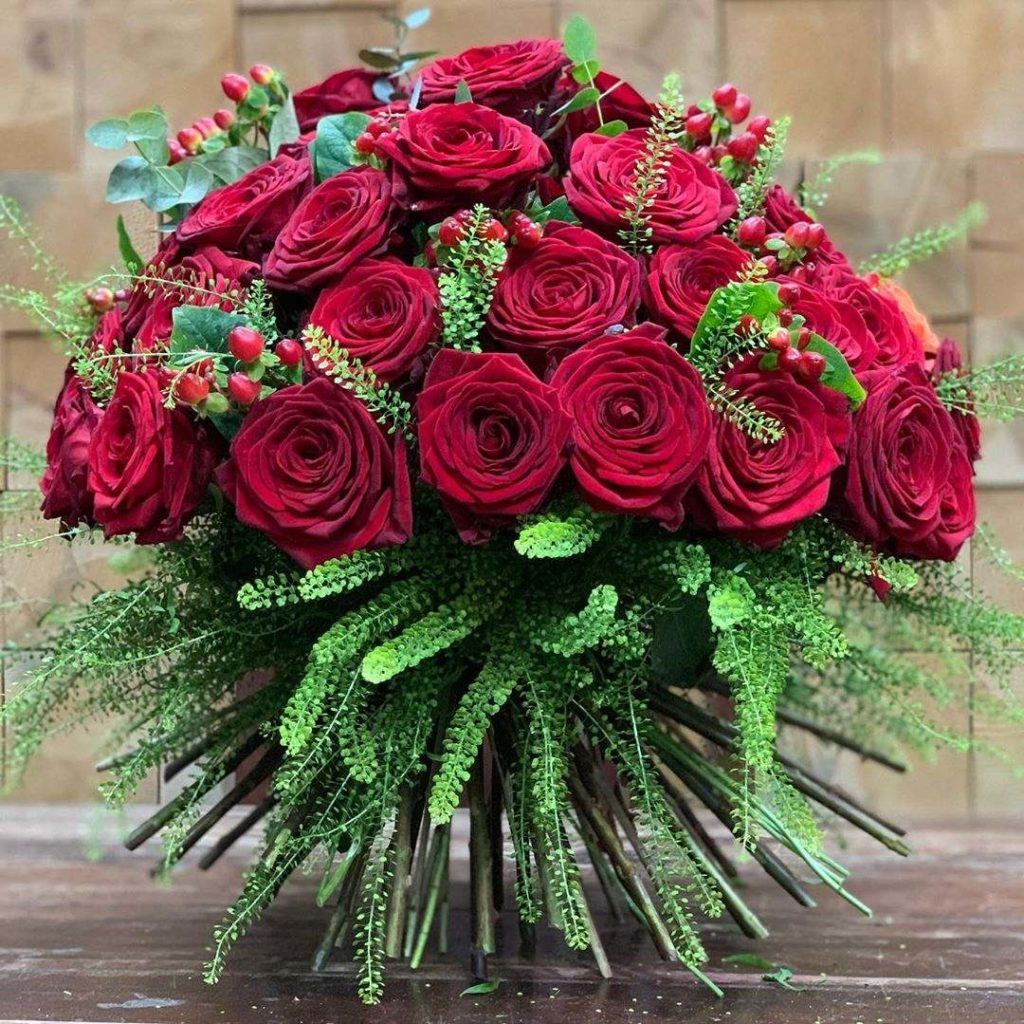 Flowers in their unique nature, are an ultimate statement of love and affection, especially during this Valentine's season. Floral designer, Claudia Tararache fittingly states that Porta Nova Red Naomi roses are not only top quality roses but also represent pure love. We had an interesting chat with Claudia on her journey in floristry, the importance of quality flowers and how an intimate design she created, dubbed 'The Jelly Fish' caused quite a stir online.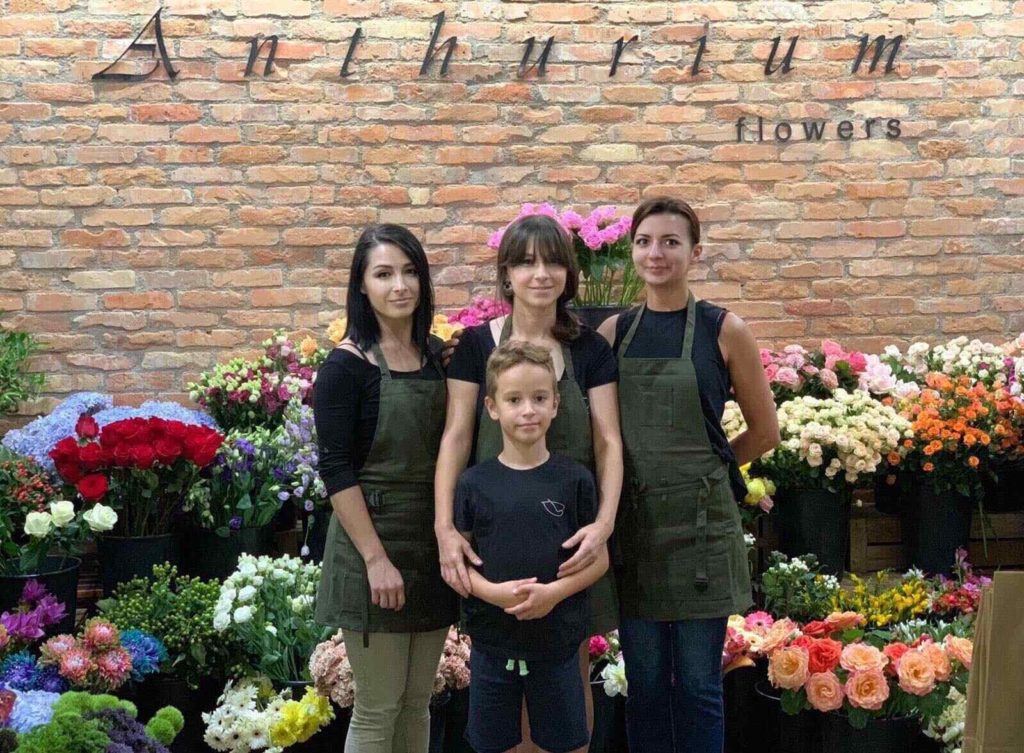 Give us a brief overview of your journey as a floral designer and the story of Floraria Anthurium.
Our flower shop (Anthurium) was established in 1998 as a family business. The very first time I set foot here, it was love at first sight! I started working 10 years ago when I met my husband. In the beginning, I was very shy, but as time went by, curiosity and an undying desire to discover this beautiful world opened a new horizon for me. Soon enough I was already enchanted by this colorful landscape which soon became my home. I wanted to learn as much as I could about flowers. I wanted to discover the secrets hidden in this art form. We have a wonderful team and a special relationship with our clients, whom we consider as our close friends.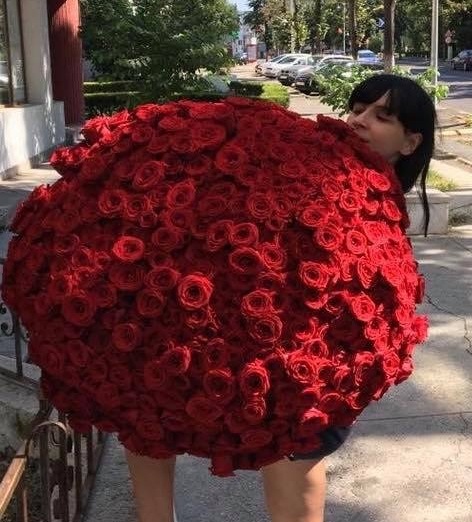 Tell us about the 'Jellyfish' design with Porta Nova Red Naomi. Was the arrangement made for a particularly special occasion?
The "Jellyfish" flower bouquet was created at the request of one of our dear clients who wanted something special for his wife's birthday. I chose the Porta Nova Red Naomi roses because they represent pure love and have high quality. They have a soft appearance and when they bloom you can't take your eyes off them. There are top roses, very resistant that last for more than 3 weeks if you know how to take care of them. The client's order made me think of a jellyfish, that is considered immortal. When hurt the jellyfish turns into a polyp and produces new, genetically identical jellyfish. This is why the jellyfish is believed to be immortal, just like my client's love for his wife. I consider it a perfect bouquet for a very special occasion. The arrangements with Porta Nova Red Naomi are quite fascinating to me since I enjoy combining all kinds of things that nature has to offer such as twigs, muscles, bark e.t.c.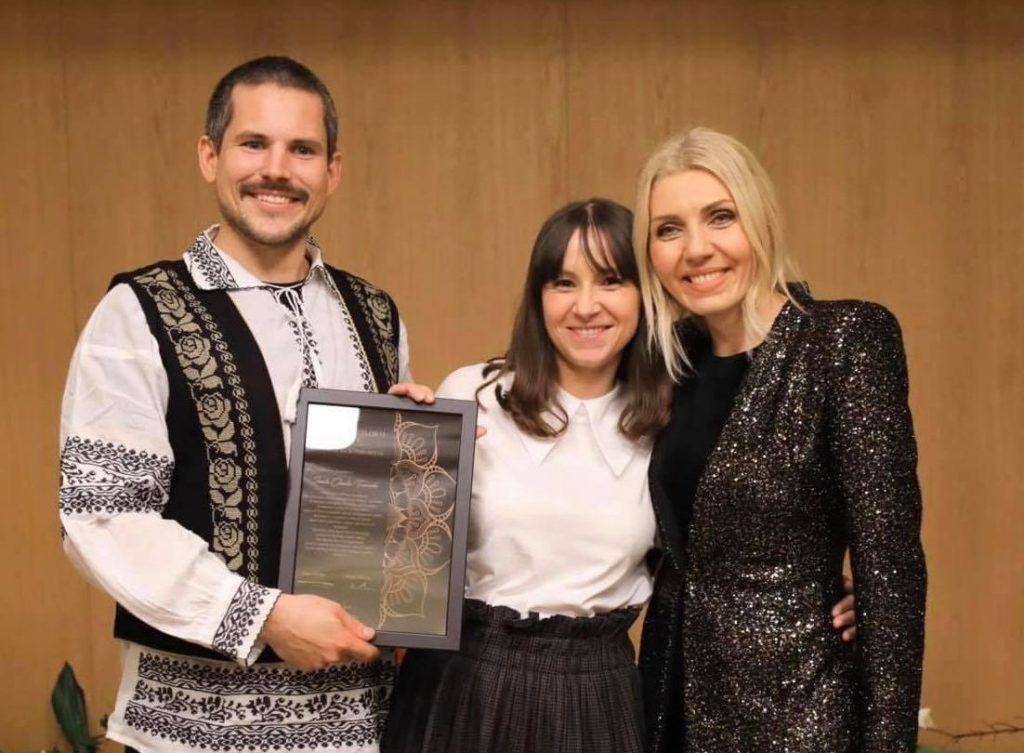 According to you, how important are top quality flowers in ensuring customer satisfaction?
I had the honor to participate in a training course held by Timo Bolte and Alina Neacsa, where we got acquainted to the techniques of flower arrangements and where I realized the importance of the quality of flowers. At Anthurium, we offer high-quality flowers because what you present for sale represents you. In this way all our clients are satisfied. There are customers who tell us that we have taught them to love flowers after seeing how beautiful flowers can be arranged in a bouquet. They also became very fond of their longevity and beauty. Some customers buy flower arrangements for their homes because flowers add beauty to the home setting and help them relax and enjoy themselves. When you see a beautiful flower arrangement a smile immediately appears on everyone's face! Our customer's satisfaction brings us more joy and gives us more energy to explore our creativity at its best! I must say, I have the most beautiful job, the girls in my team can confirm this, we are surrounded by the most enchanting colors and scents.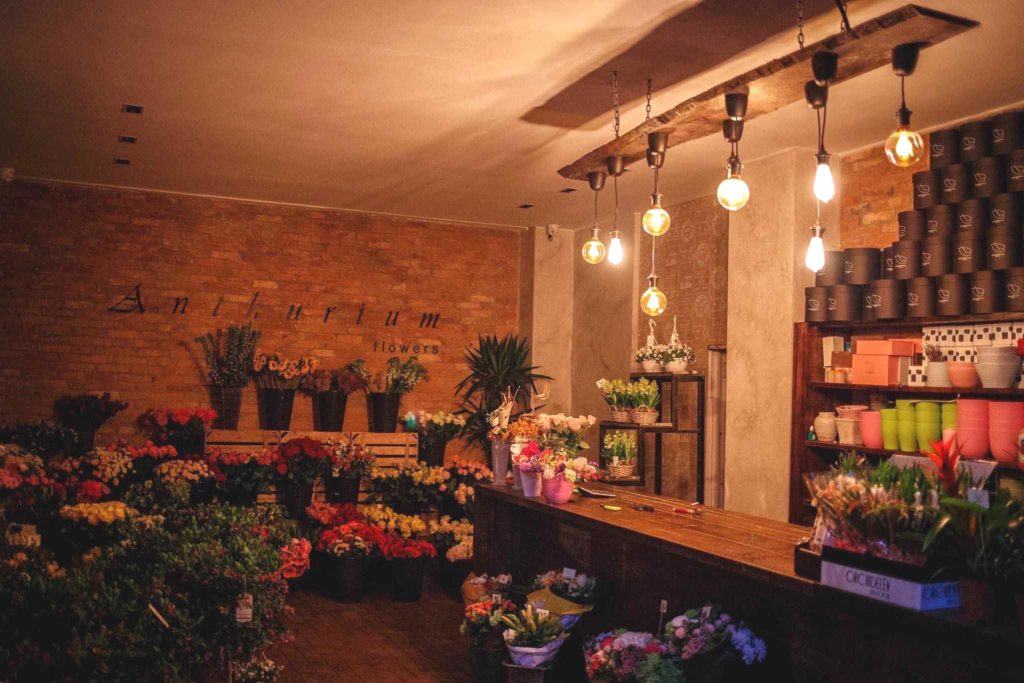 What inspires you as a floral artist and how can you describe your style?
I consider my style as contemporary, modern-European. We all need to discover the world of flowers, to enjoy the great beauty they have to offer us and in turn teach people to offer love and show more happiness to those around them! This job is pure art, although we do not refer to ourselves as artists but art lovers who enjoy working with flowers and love nature! We have arranged our flower shop in such a manner that makes our customers always enjoy their time when they come by. At our shop, we offer counseling and make suggestions for our clients because they trust us. Making someone happy is the most wonderful feeling!