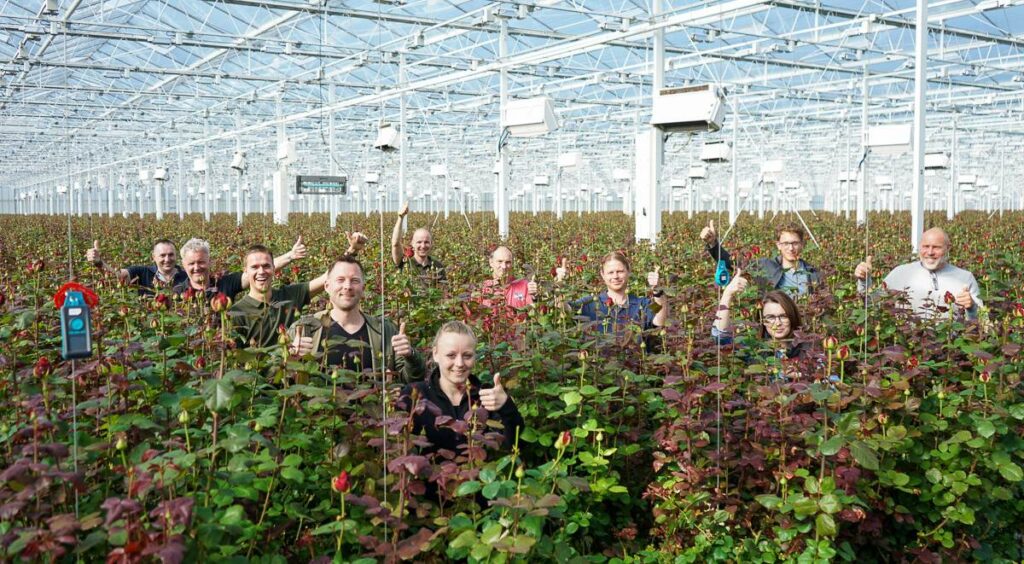 Its about time we introduced to you our Team of Growth specialists. Together they make sure that plants stay in perfect condition. They consist a mix of growers with both years of experience and young talent. Together, they are in charge of 19,5 ha of rose production divided over our three greenhouses. It takes many disciplines to be a rose grower.
They make daily decisions regarding temperature, light, humidity, the plants' daily menu and how to keep them healthy. All these things are done in line with the prevailing natural elements.
Besides this, they are also in charge of the teams that harvest the perfect roses at the right time and at the right cut-stage. For this Mother's Day they have made sure that the roses are in top condition.
Growers
Remco van Heijningen
Bart van Os
Frank van Os
Aad van Luijk
Team leaders
Aleksandra Cyganik
Lukasz Wysz
André Gijsen
Magda Krywald
Wessel van Zwet
Grower & Crop protection-specialist
Peter Lansbergen
Cultivation Advisor
Glenn van der Burg
Director Cultivation
Leon Dukker