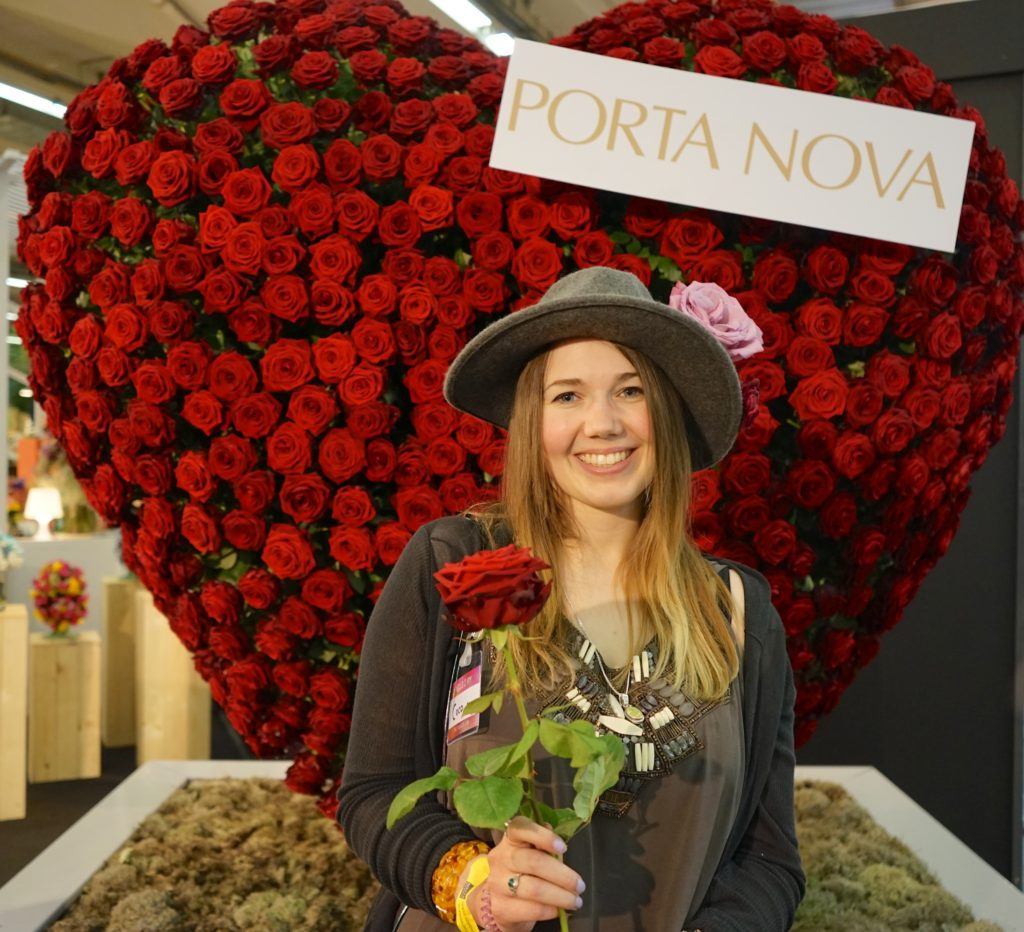 During the 2017 IPM Essen international trade fair, Porta Nova partnered with IPM to welcome visitors to the show with the magnificent Porta Nova Red Naomi heart.
In the spirit of Valentines Day, which is only a few days away, Porta Nova was also spreading some love by handing out Porta Nova Red Naomi roses to visitors at the show. A lively way to show the Power of a single rose.
The Porta Nova heart is not only a unique Valentine's Day inspiration piece but was also quite a spectacle at the show. The 3D Porta Nova heart is created with 1,500 top quality Red Naomi roses.