Valentine's Day is a grueling season for floral designers. This is probably the time of the year when their expertise is most needed, as they work around the clock to satisfy the various diverse needs of their customers. We managed to pull floral artist Nico Canters out of his busy schedule to chat with us about his journey in the field of floristry and also about an impeccable and inspiring love heart he created using Porta Nova Red Naomi petals.
Making of the Porta Nova Valentine's Heart
"We attached a row of Porta Nova Red Naomi rose petals alternately with a pin on the main rose. We then glued a row of leaves using cold glue @ oasis. After every 10 rows, we attached a staple between two rows to firmly anchor the whole design to the base. The general objective was to achieve a natural-looking flow of rose petals from the central rose. "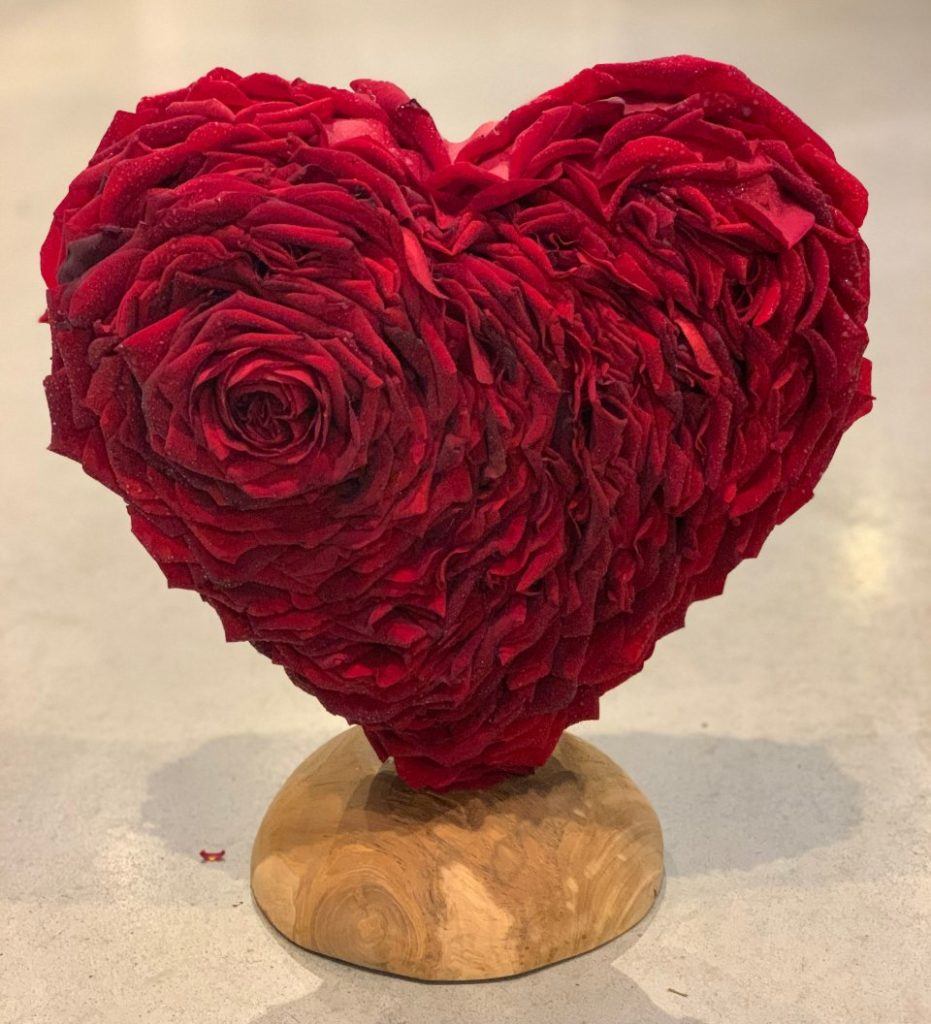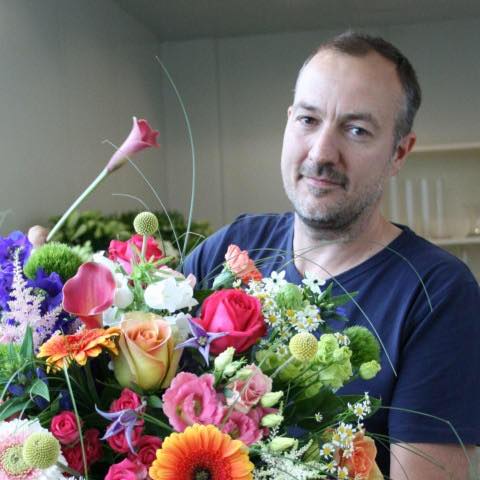 Give us an overview of your journey in floral art
I started studying plant design after completing my course in garden and landscape architecture. After a year of self-study, I enrolled at vught in the Netherlands and graduated as a certified Master of Floral Art.

I started as an independent garden and landscape architect and occasionally worked on assignments for various magazines. A few years later, I opted definitively for floristry and started my own flower studio.
As an established artist, how important is it to use top quality flowers?
For every creation, it is very important to always start with high-quality materials. The best design will never really shine if the material is inadequate. That is why we always use porta nova roses for the most beautiful bouquets and objects.
What inspires you and how can you describe your style?
I am mainly inspired by the beauty of certain materials, shapes, objects, plants and flowers. A creation can then arise from the combination of technology and material. If you come to the right connection, something fantastic can arise. Respect for the material is central here.

In my style, design and natural beauty of the material go hand in hand. I sometimes call it architectural floristry. Form, structure and the natural appearance of the rose were central to the creation of this particular heart piece. We start with one very beautiful copy of the rose to start the construction. We fix this firmly in the polystyrene background and continue to build up.