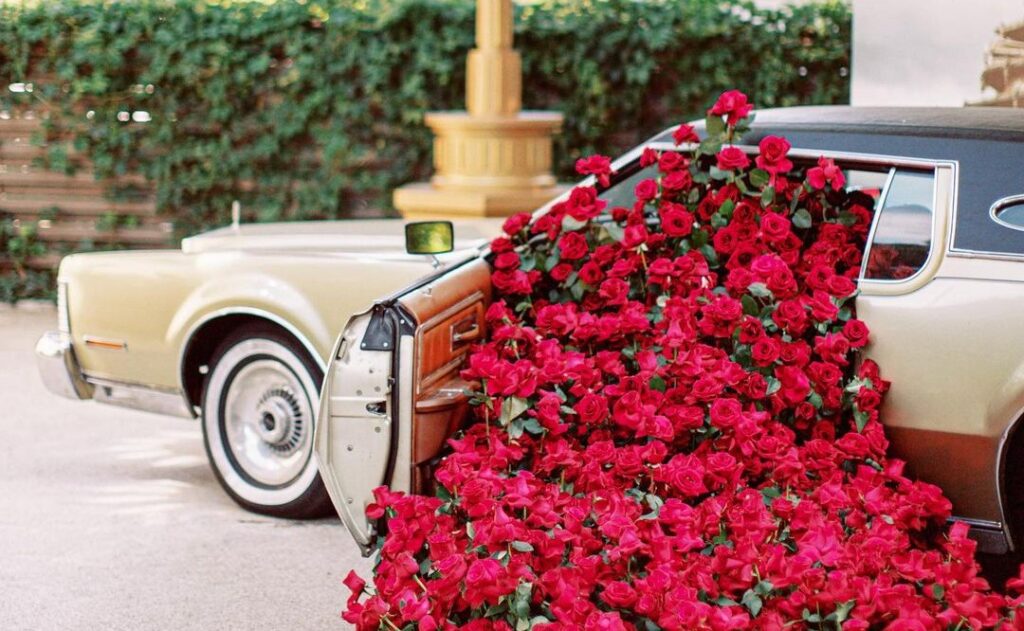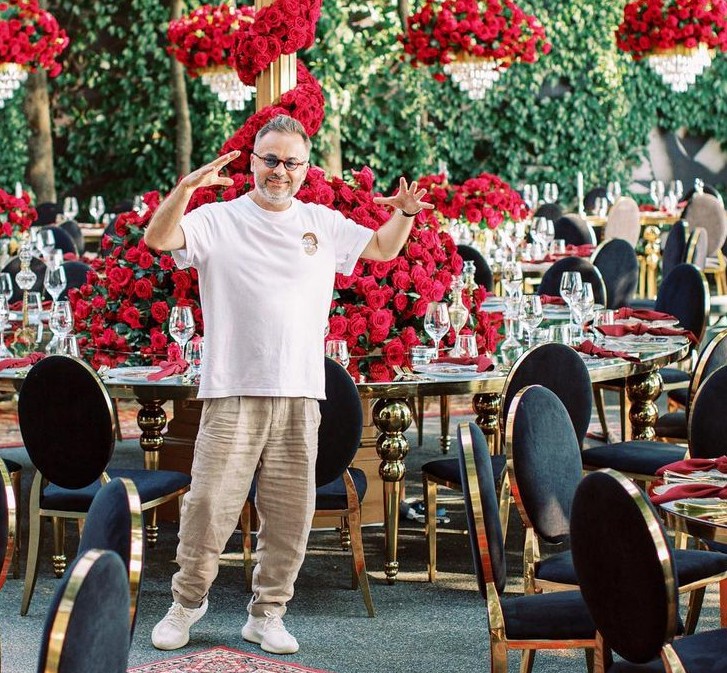 We caught up with Nicu Bocancea and this fantastic event creation done a few days before he left for the coveted Europa Cup floral design championship. He was gracious enough to tell us a little bit about this unique party floral arrangement. Porta Nova Red Naomi roses. Nicu is an incredibly talented master floral artist and a renowned international floristry teacher. Looking back to this year's championship in Katowice Poland, Nicu says he enjoyed every moment of the event saying it is always a great moment to meet friends in the industry, and have fun creating and learning from each other. Nicu was again flying the flag of Romania after putting on a sterling performance during the 2016 edition held in Genoa Italy.
Time to Party
This Gypsy birthday party-themed arrangement that Nicu was brought to life in what could be described as the ultimate blend of skill and love.
Nicu's arrangement was inspired by the movie Șatra; which is a tale of love between a gypsy beauty called Rada and a horse thief called Luiku Zobar. This is an elegant mesh of red, black and gold with the Porta Nova Red Naomi roses delivering a fresh and satisfying bohemian chic table arrangement.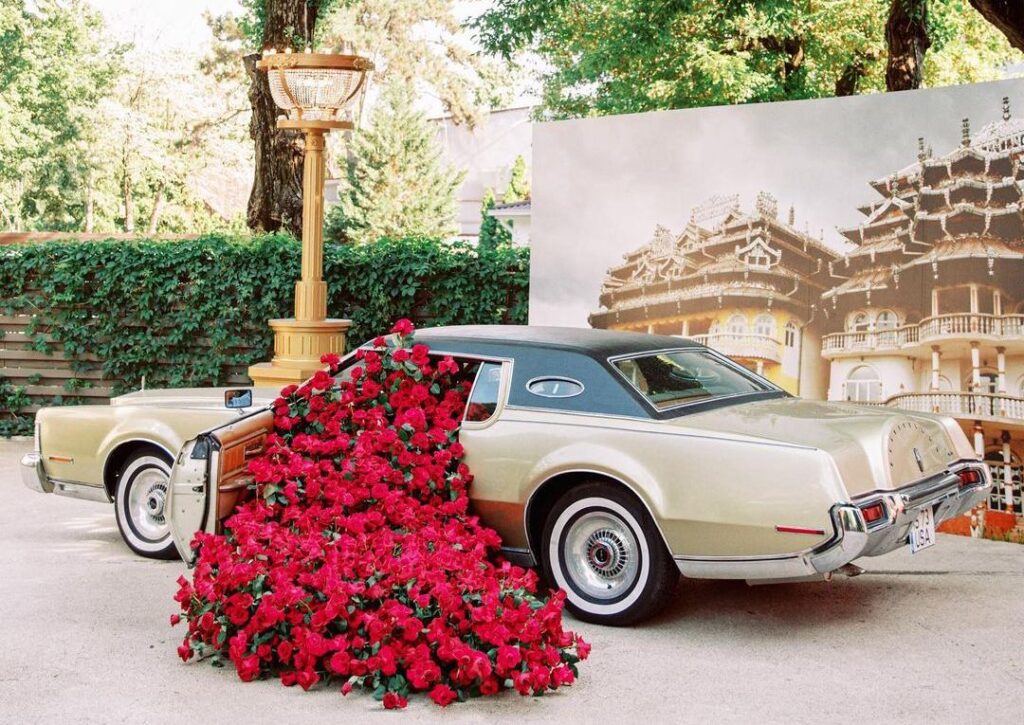 He used more than 10,000 stems of Porta Nova Red Naomi roses in this fantastic birthday celebration that had arrangements on the walkway and the tables. One of the most outstanding centrepieces was this creation that had Red Naomi roses seemingly flowing out of a retro car. The beautiful vintage look is simply amazing.
Event Production @avram_alina
Flowers @nicubocancea @florariairis
Photograph @whiterufflesphoto
Venue @labrasseriebucharest