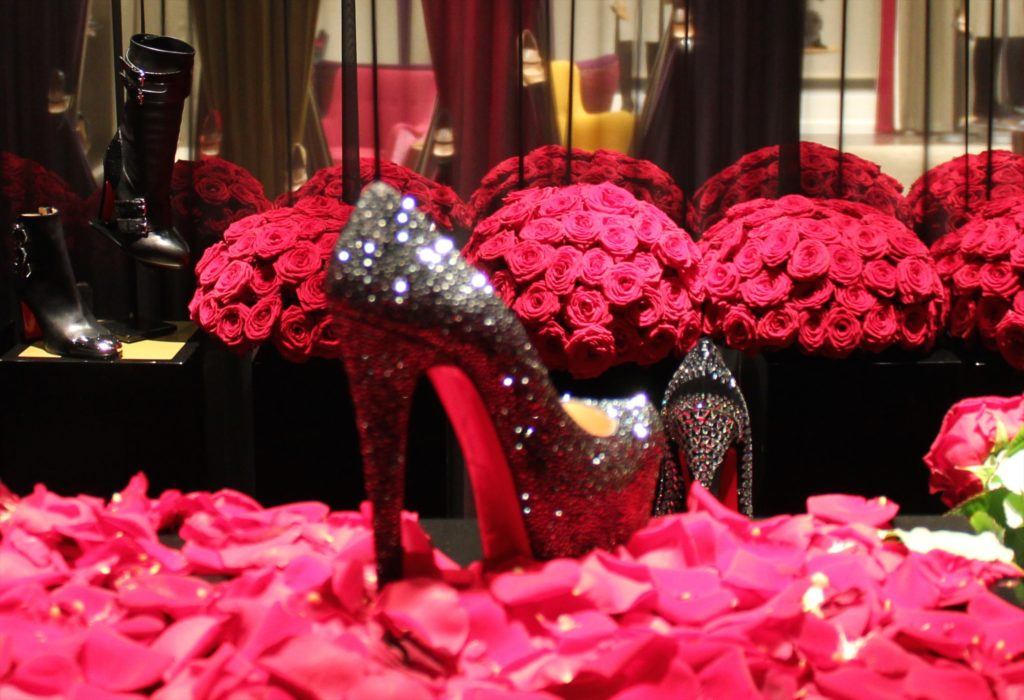 When Kylie Minogue held an exclusive book launch and signing at the prestigious Harrods Store in London, the organizers pulled out all stops to make sure the event was an ultimate statement of fashion and glamour. So it was only fitting that top quality Red Naomi roses from Porta Nova were used to bring out the chic style that Kylie is renowned for.
The book 'Kylie/Fashion' was a celebration of the Pop icon's 25 years in the music industry and featured Kylie's numerous collaborations with some of the world's greatest fashion designers including Jean Paul Gaultier, Stella McCartney and Christopher Kane. The book included some of Minogue's numerous stage costumes and music video outfits. One of the highlights of the evening was a private shoe collection of Kylie herself and styled by celebrated floral designer Jeff Leatham together with LM Flower Fashion!
With Jeff Leatham's creative styling using Red Naomi! roses, the ambiance was not only unique but also quite classy. The designer created rounded Red Naomi! "cushions" where the shoes were placed. He also had Red Naomi petals scattered decoratively to form a playful yet very elegant display.
Besides the sultry addition of the roses, check out that lovely contrast as Kylie's canary yellow lace Stella McCartney dress stands side by side with the Red Naomi Porta Nova roses.