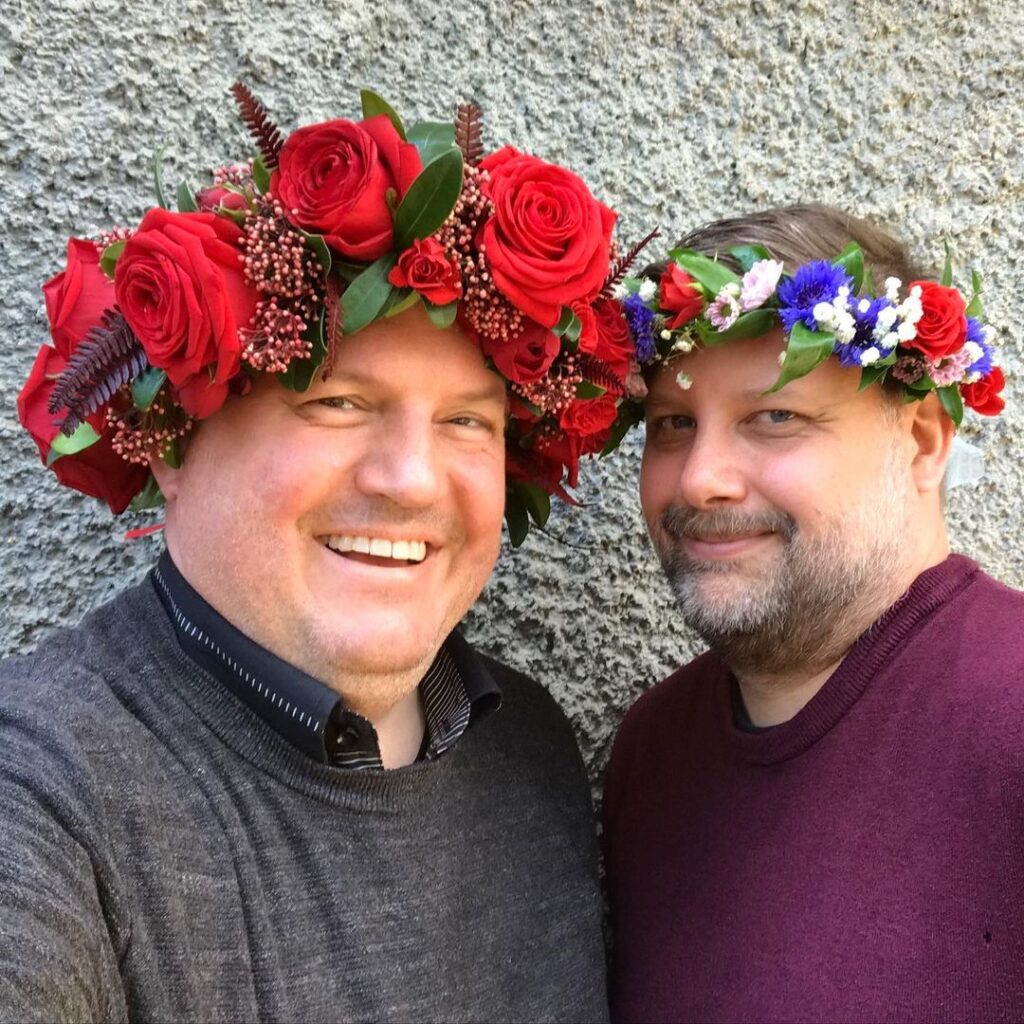 We recently spoke to Jimmy Englund and Joakim Anrell of Stilfloristerna i Linköping, a few days after the merriments and elaborate celebrations of Midsummer in Sweden. The duo shared with us the philosophy behind Stilfloristerna's success and why they are sticklers for top quality. They also spoke to us more about their work with our Red Naomi roses and their fantastic book, "A floral engagement: wedding flowers".
---
Tell us about Stilfloristerna i Linköping
Stilfloristerna is more than just an ordinary flower shop, it's also a workshop for handcrafted art pieces with high-quality flowers included, for personal and stylish designs for each customer and unique situation. For Stilfloristerna, high-quality organic grown flowers are essential for every bouquet and decoration. High quality is extremely important for our business! and when we create with red roses, it's always Porta Nova Red Naomi. It's been so for all our ten years in the business.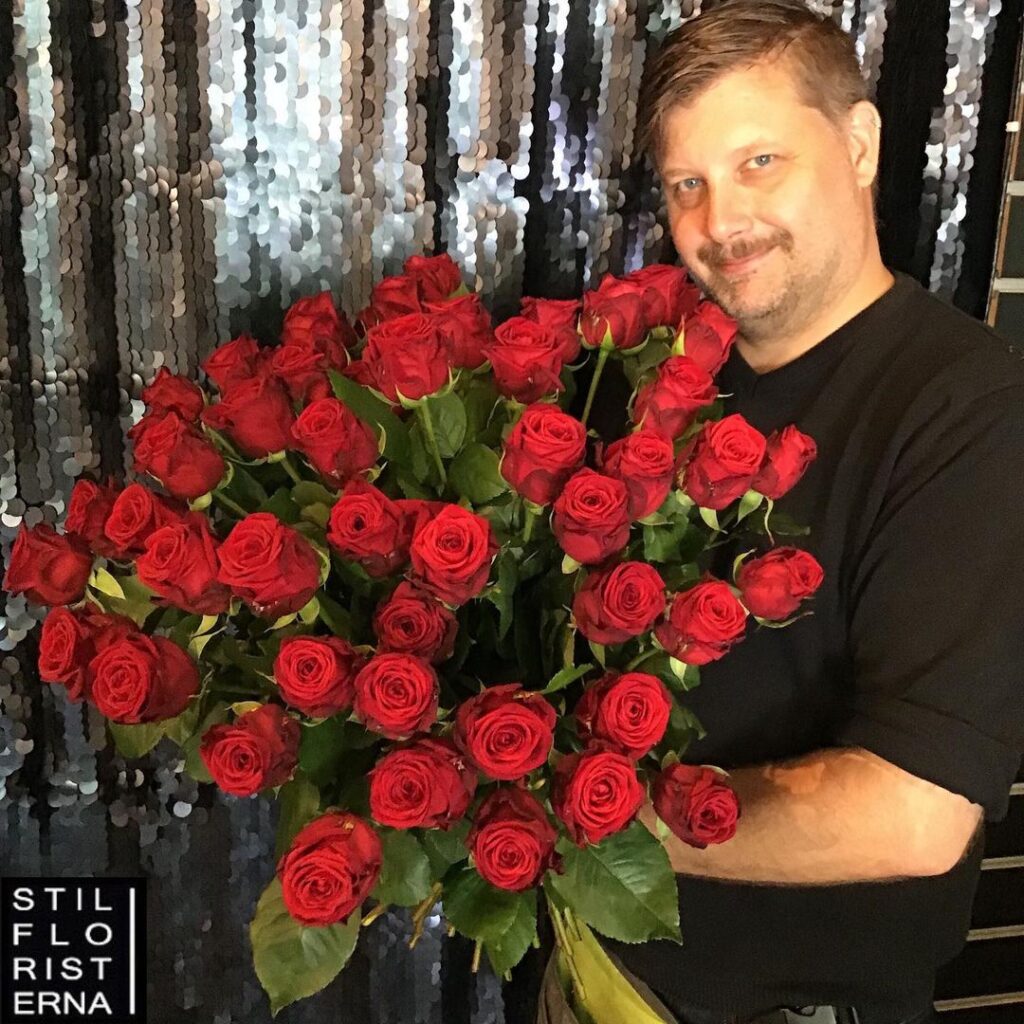 In Sweden, how popular are red roses currently and also during other occasions and 'flower holidays'?
High-quality red roses are used every day for love bouquets and funerals, and very often for weddings. Red roses might be one of the most popular flowers for all kinds of funeral arrangements, any day. And it's definitely the most popular flower for wedding anniversaries! Red Naomi is one of the best-selling roses in our shop, and we use it daily for lots of different purposes, all around the year. The most important day is Valentine's Day in February when we use hundreds and hundreds of high-quality Porta Nova Red Naomi. There are lots of other days too, when these roses are more popular than any other kind of flowers, for example, Christmas, Mother's Day and weddings and wedding anniversaries during summer.
Give us a brief glimpse into Midsummer
For midsummer in Sweden, summer flowers in blue, white and yellow are most popular (it's a very old tradition), but Stilfloristerna has a tradition of creating much more than that, including wreaths and arrangements with red roses. And for that, Porta Nova Red Naomi is used. Even if Midsummer is a "flowering weekend" it's not the biggest day for red roses…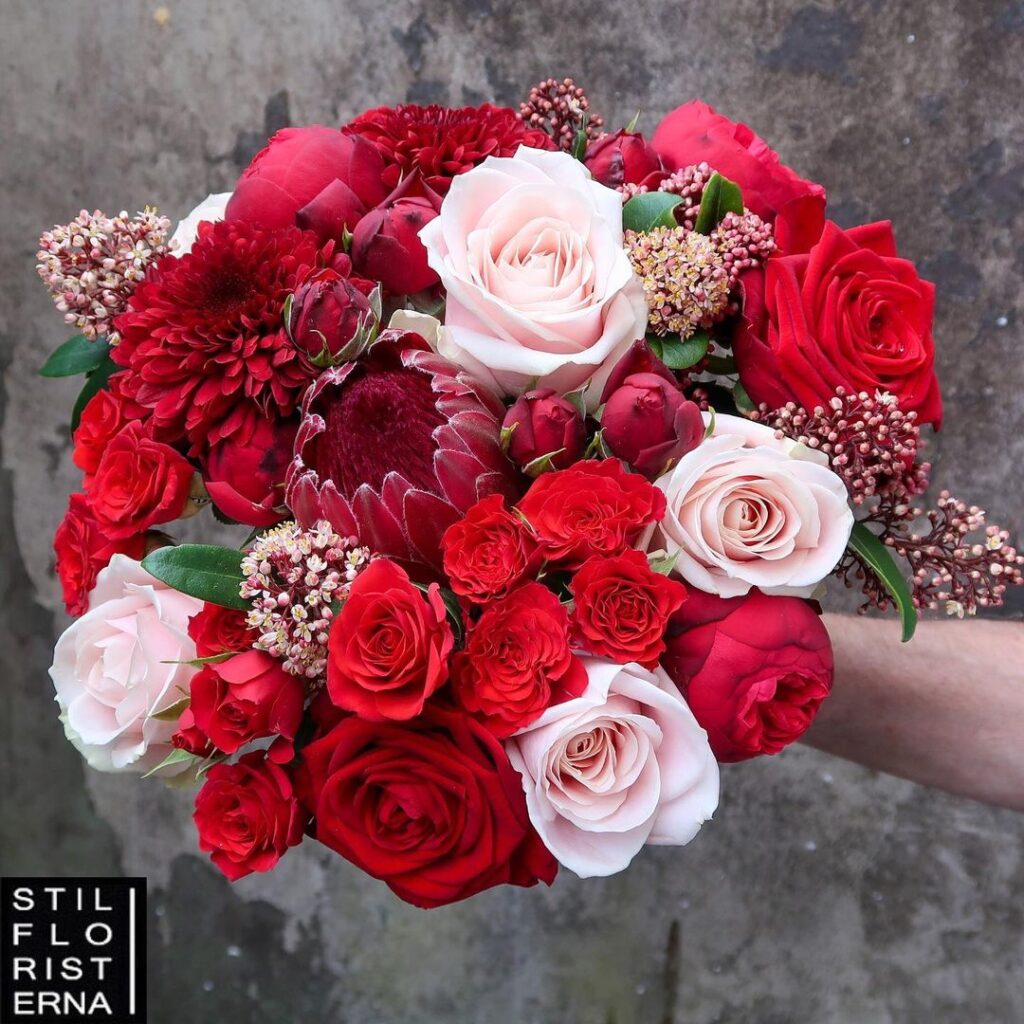 For those who haven't had a chance of checking out your book released back in 2019, give them a short synopsis on what it is all about
In December 2019, we released our first floristic book "A floral engagement: wedding flowers ", with 412 pages filled with inspiration for weddings and parties. It's 1400 photos in the book, with lots of different bouquets and decorations, in different color schemes and with different techniques. Of course, red roses are included in several kind of arrangements, because it's a popular flower for weddings. And for weddings, Porta Nova Red Naomi is the most popular red rose, with its high quality and awesome fragrance. Often, we combine her with other kinds of flowers, for a more unique design, but some customers just love the solely. You can find several examples in the book. We also use the book ourselves for every bride consultation; to speak to wedding couples about specific flowers, as well as shapes and colours. It's a great way to show quality differences between flowers.