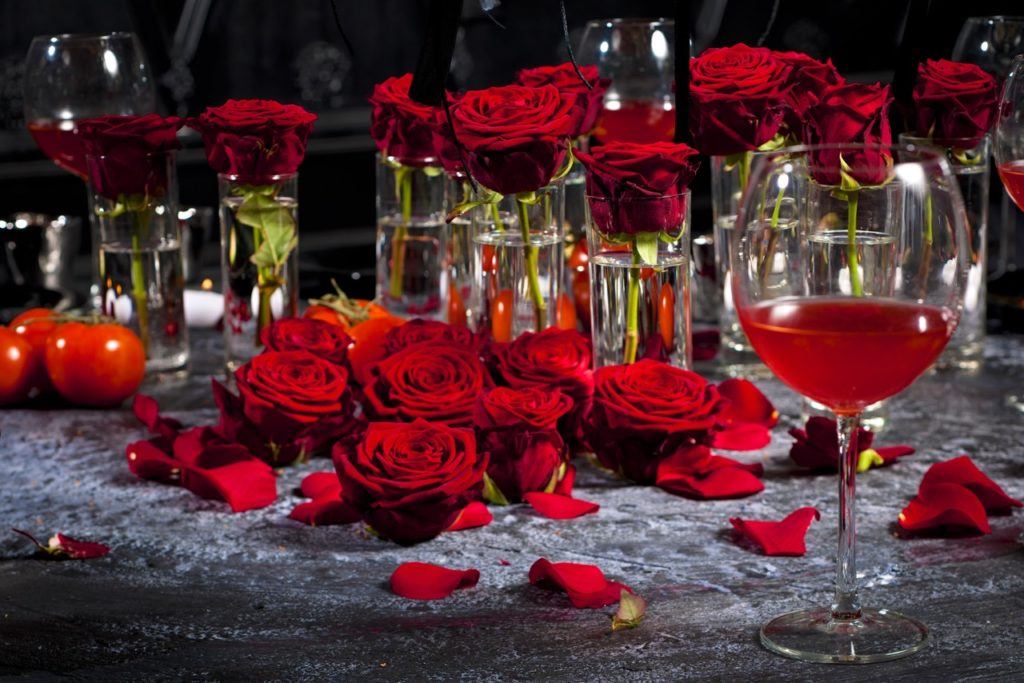 December is the month with the most parties around the world.
– In many countries Christmas is celebrated extensively and brings many people to the dinner table for and voluptuous meal.
– All around the world many companies organize year-end parties and dinners for the employees in december.
– And of course there is New Years Eve, when we all get together reflect on the year and make plans for the next with friends or family.
During all these festivities there is a tendency to organize  more dinner parties at home or on location and decorate the table with luxurious floral arrangements.
Our Porta Nova Red Naomi roses fit this tendency very well. When you have invited guest over you want make sure the flowers look perfect.  Our Red Naomi roses are harvested quite open com paired to other south American varieties and will open slowly and last forever.  Securing that even if the table is decorated in the morning the rose will look perfectly open for dinner.  Also the almost velvet red color of Red Naomi roses perfect to combine with a luxury table setting.
Many famous designers have worked with our Red Naomi roses to create mouth dropping floral dinner tables.
Below we have created an overview of the best floral table decorations with Red Naomi roses:
Festive floral table decoration with Red Naomi roses by Jeff Leatham
We are always looking for more picture of floral creations made with our Porta Nova roses. We  sell around 22,000,ooo Red Naomi roses of the highest quality year round and know the most fantastic floral creations are made with them also coming december month. So for those florist reading this please send us your picture and we will share them with the world! And we will find a way to thank personally.
Please do share them with us through our wetransfer channel or email to marketing@portanova.nl
Wishing you all good business and great holidays!
The Porta Nova team