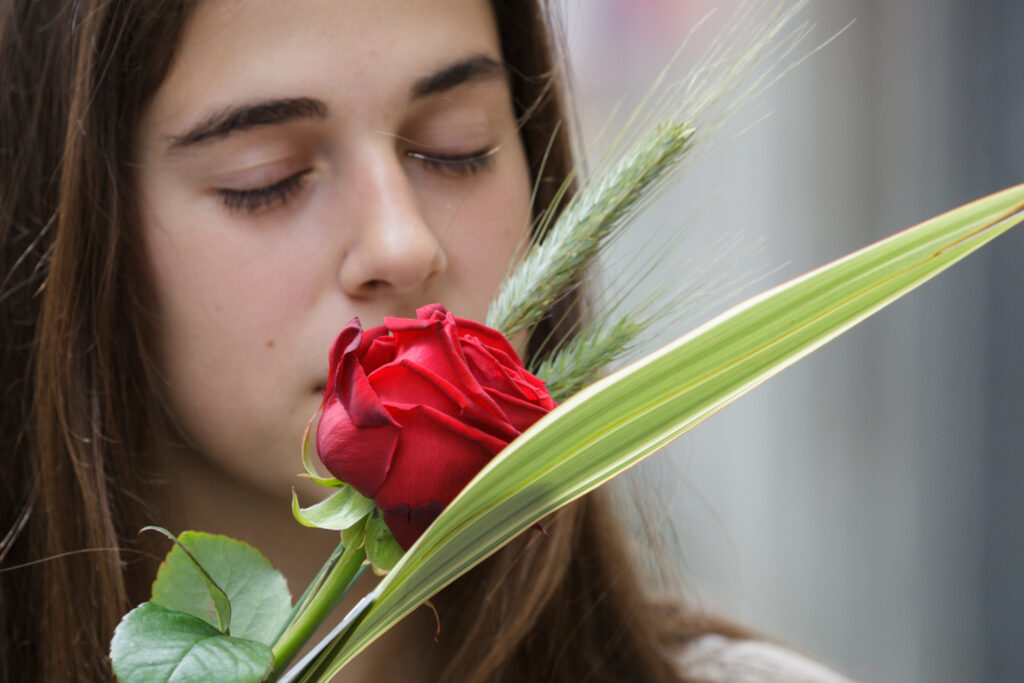 We all know and adore Valentine's Day, but it might easily escape us that there are quite a few other days when people around the world take a moment to celebrate love. We've got the good-old 'Sweetness Week' that happens in Argentina every 7th of July; Dragobete Day which is a revered lover's day marked every 24th of February in Romania; or Qixi, the Chinese festival of love that takes place on the 7th day of the 7th month on the Chinese calendar. One of the most spectacular of these days is Saint Jordi's Day (23-04-23) when the Catalonia region of Spain springs to life with a buzz of books, roses and lovers. Porta Nova Red Naomi roses are always at the centre of this party.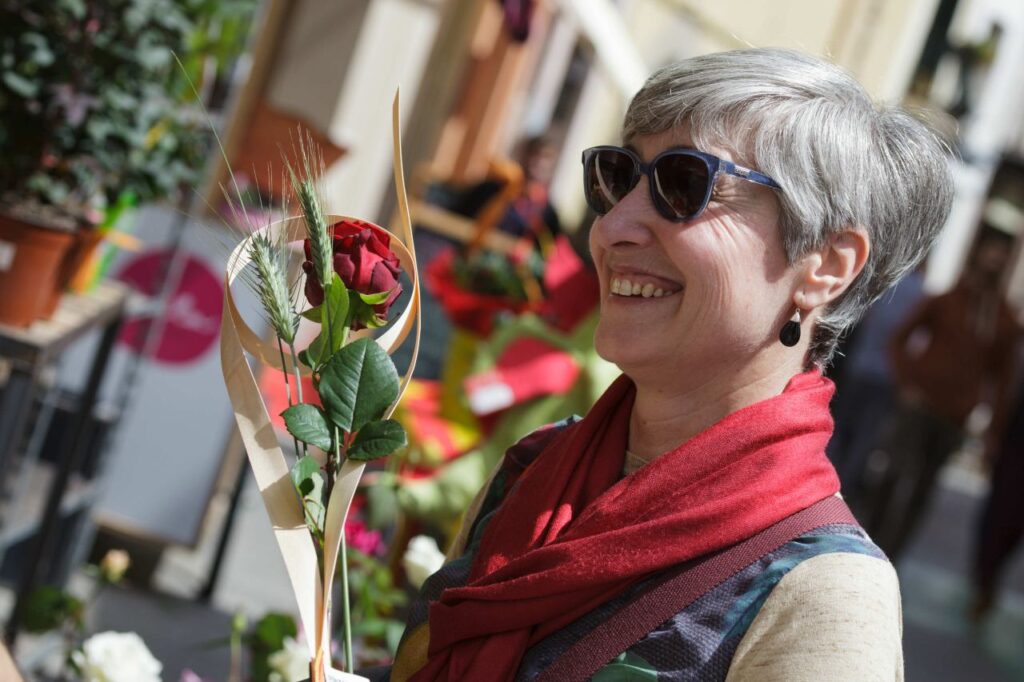 The day is also called "El Día de los Amantes," which means Lovers Day and sometimes called "El día de la Rosa," which means 'The Rose Day'. During Saint Jordi's Day, men receive books from their partners while the women receive roses. Things have changed over time, and now you can find that both men and women can receive books or roses.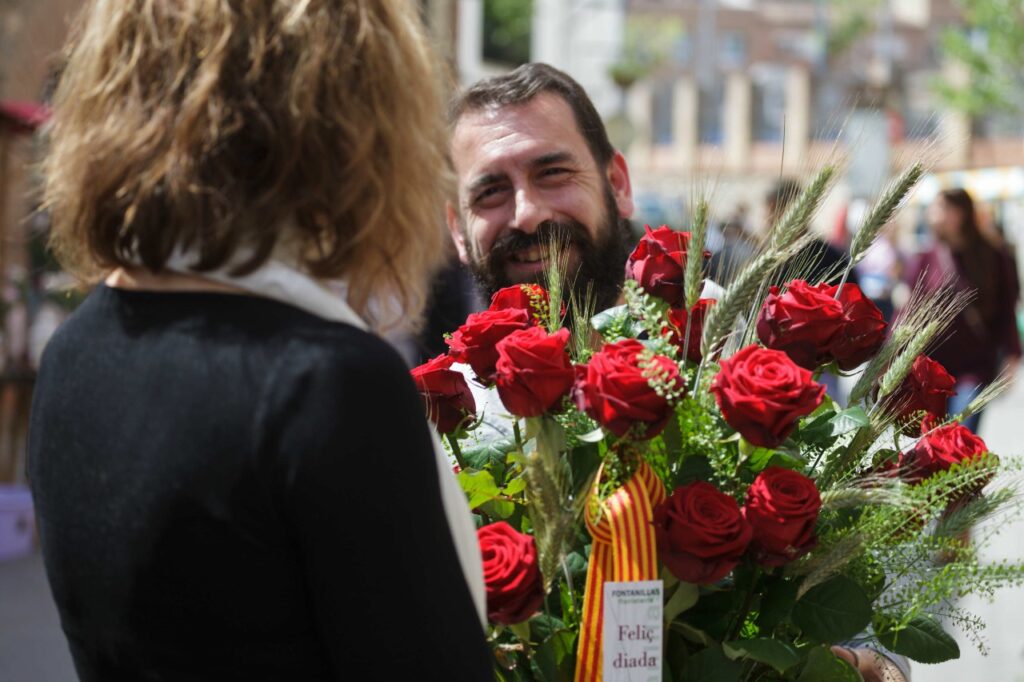 On this day, flower stalls are set up along the streets of Barcelona. People can be seen walking around stalls, looking for the most ideal gift for their loved ones. One fun fact is that Sant Jordi is not an exclusively Barcelona affair, as it is also celebrated by Christians in other towns and cities around the world where St George is the patron saint.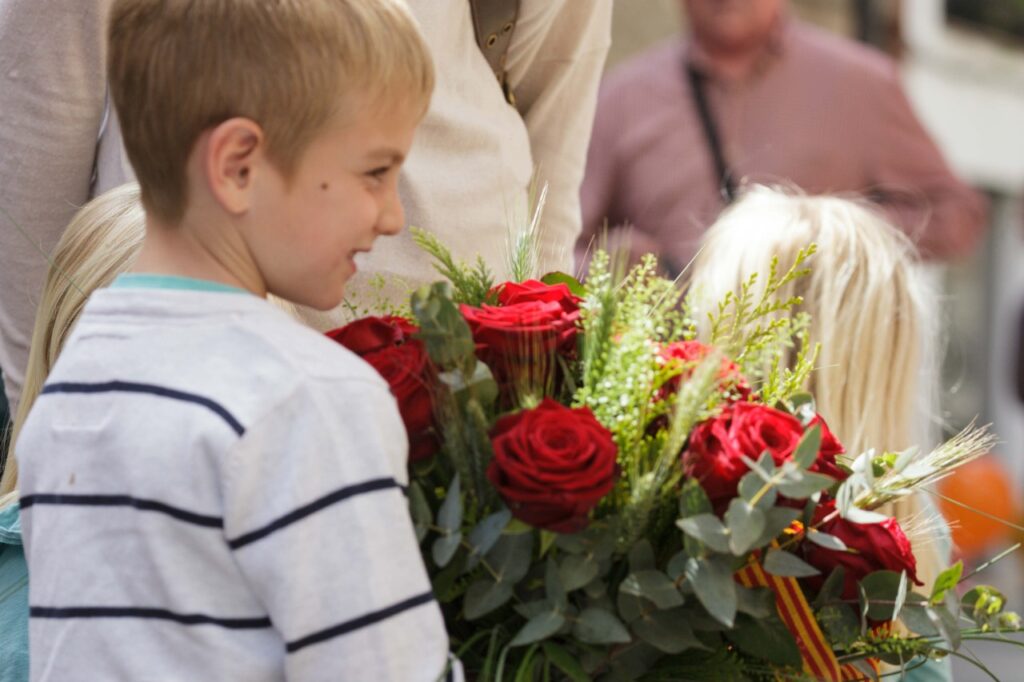 Red roses exchanged during St Jordi's are mostly long-stemmed and decorated with a sprig of wheat and a little red and yellow "senyera", the symbol of four red stripes on a golden background, which is the Catalan flag. Many roses have the message "t'estimo," – "I love you" in Catalan.
images courtesy Carles Fontanilla