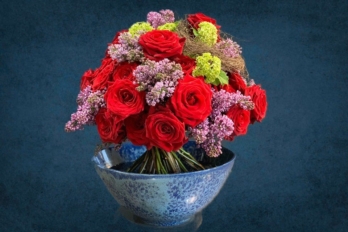 "Flowers have never abandoned us and have always pampered us with their beauty and fragrance… we must not abandon them either!" says Claudia Tararache of Anthurium Flowers. Her statement coming in the wake of challenges endured by the floriculture industry across the production and value chain. At the same time, this period has been a reflection of remarkable resilience and passion for flowers that have been brought to light by a good number of florists and flower growers. This has been done partly through numerous initiatives geared towards supporting the industry and ensuring flowers play a part in the fight against COVID 19. One such initiative is the #SayitWithFlowers (click here) campaign.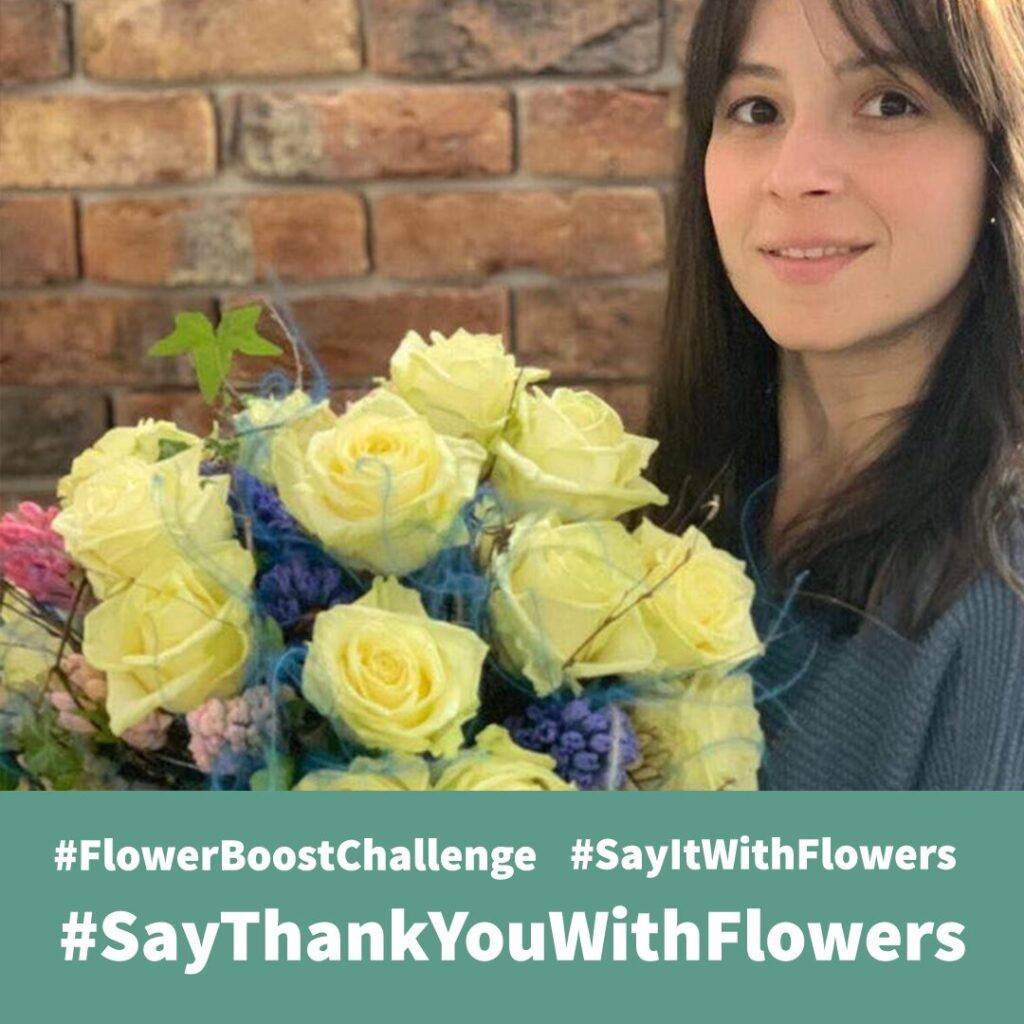 The campaign was created by Porta Nova to help show appreciation to the frontline workers as well as help florists gain some sales. Claudia Tararache from Romania is one amongst the many who through their artistry and passion have embraced the campaign.
The journey
The flower shop (Anthurium) was established in 1998 as a family business. Claudia was mesmerized the moment she first stepped into the shop. she started working a decade ago after meeting her husband.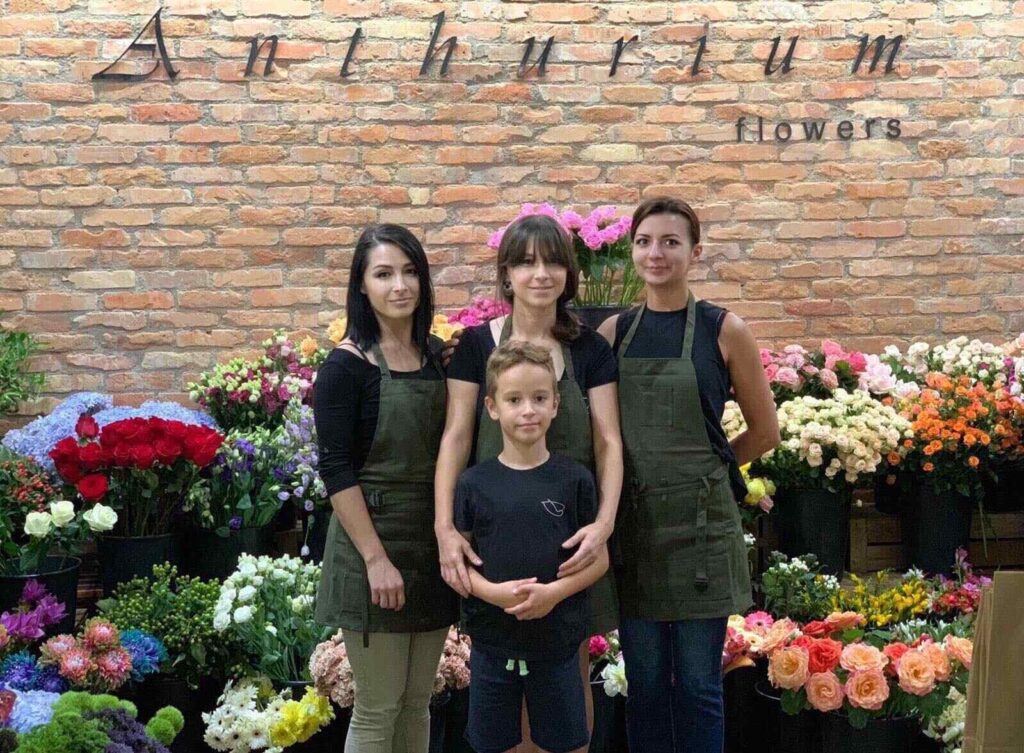 "In the beginning, I was very shy, but as time went by, curiosity and an undying desire to discover this beautiful world opened a new horizon for me. Soon enough I was already enchanted by this colorful landscape which soon became my home. I wanted to learn as much as I could about flowers. I wanted to discover the secrets hidden in this art form. We have a wonderful team and a special relationship with our clients, whom we consider as our close friends," she says.
On the COVID19 situation
I don't know if words can describe all the emotions we went through during this period. When we found out that there were cases of COVID19 in our city we made the decision to operate online for a while.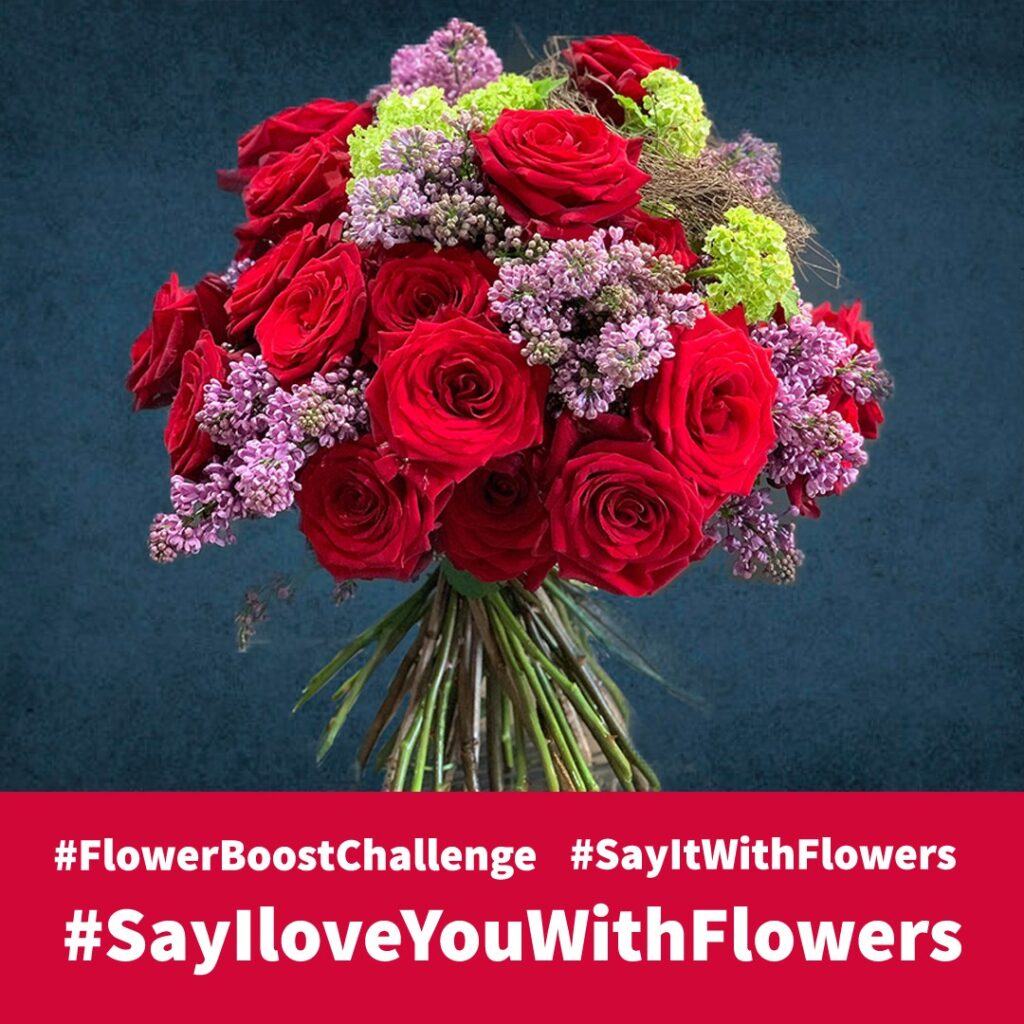 We promoted this quite a lot because we didn't want to disappoint our customers. But slowly, things started to settle down and customers got used to all the changes. It was harder with the goods in the first part of this pandemic because we couldn't find transport for flowers. But we are happy that we managed to get over this obstacle as well. This period confirmed to me once again that We have the most devoted employees. They continued to come to work and nothing stood in their way to be able to offer smiles.
#SayItWithFlowers Campaign
When you informed us about the #SayItWithFlowers campaign, we were very excited and wanted to participate. We decided to make special prices for all our products on the site in order to encourage people to order flowers for their loved ones and for themselves during this difficult time. We have left a message on every page that goes like this: "Because we want to offer smiles to as many people as possible, all our products on the site benefit from special prices! #SayItWithFlowers". In this way, the customers help us and we, in turn, help the producers and the industry. Since doing this, sales have started to grow a lot.
We did not expect such an increase. As I told you dear ones, the #SayItWithFlowers campaign helped us get through some very difficult times; and we want to thank you for that!