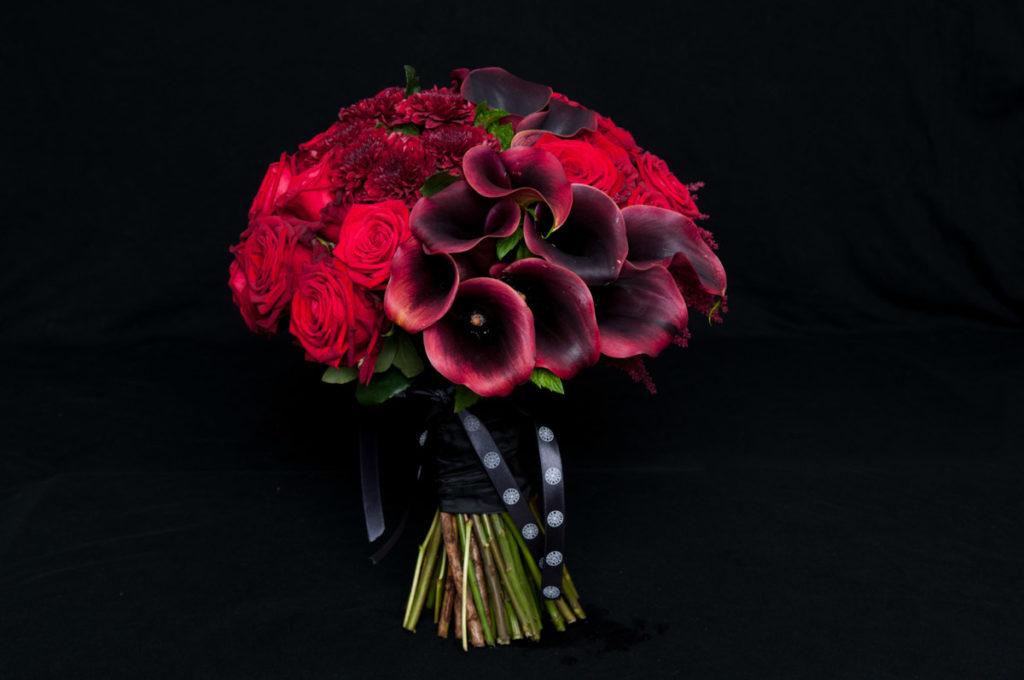 These gorgeous hand-tied bouquets are the creation of talented florist Ivvo Markou whose contemporary style is a blend of elegance and simple design ingenuity. The high end luxury bouquets feature top quality Red Naomi roses from Porta Nova.
I had a quick chat with Ivvo and asked him what he thought of Porta Nova Red Naomi roses. He also shares a few of his secrets on how to create an amazing hand-tied bouquet.
A CHAT WITH FLORAL DESIGNER IVVO MARKOU
The Porta Nova Red Naomi roses seem to blend well with other flowers and greenery in the bouquet, what does that say about its color and texture?
The Porta Nova Red Naomi rose has a perfect and exceptional shade of red; not too dark not too  light. It features a smooth and velvety texture which creates a sophisticated richness. The well sized flower heads mix astonishingly well with other flowers, foliages and greeneries, they compliment the other flowers used, regardless of size, but still they remain the highlights of any bouquets. The colour and texture of Red Naomi makes any flower composition beautiful.
What occasion would best work for these Porta Nova Red Naomi bouquets?
The Porta Nova Red Naomi bouquets will satisfy anyone because of the flower is perfect for any occasion. It is a bestseller during Valentine's Day, Christmas, Weddings, Anniversaries and just about any other important occasion I could possibly think of.
What advice would you give fellow florists in terms of technique and arrangement when creating such a hand tied piece?
One of my milestones was what my master Angelina was pushing me hardest at, the 'understanding' of each particular flower in the hand-tied bouquet, the steams need to be arranged at the same angle and one must always think what place the other flowers will take in the arrangement.
What can you say about Red Naomi's head size and vaselife that make it a favorite choice by clients?
The head size are quite unique and far from ordinary. Each stem plays a very vital role here, thanks to this the vase life goes up to 2 weeks and if stems are regularly cut back it could add a few more days. Not only do they look good in a few days' time but also they stay fresh and the head opens nicely creating a beautiful rose. Having so much to offer it is definitely everyone's favourite.