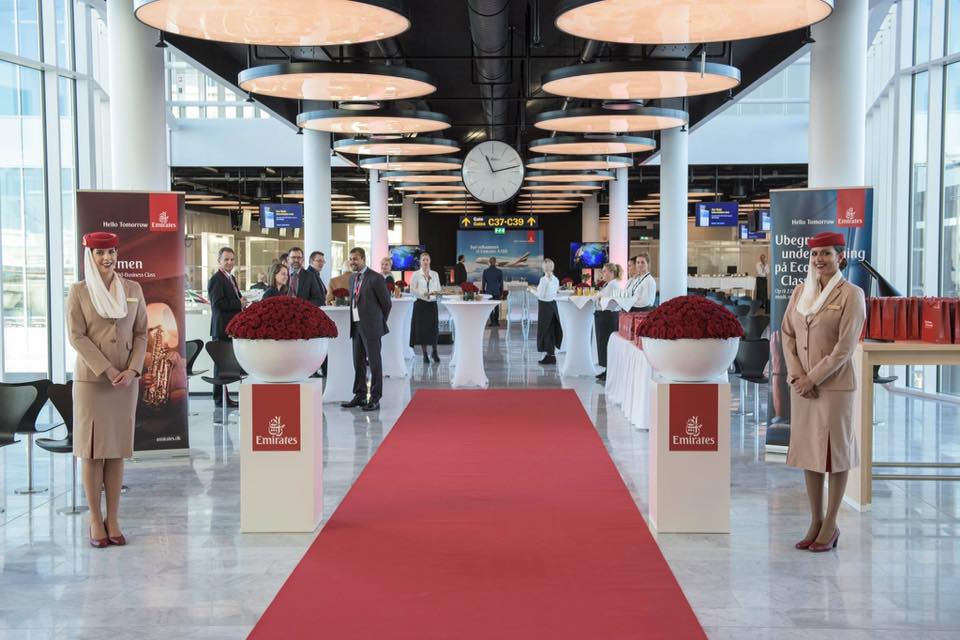 December 1st 2015 witnessed an aviation milestone when the World's largest passenger aircraft touched down at the Copenhagen Airport in Denmark. On this day, Emirates Airlines Airbus 380 landed at the airport from Dubai marking the first time that an aircraft of this type operated a scheduled service from a Scandinavian airport.
Receiving of the 615 passenger aircraft was characterized by much pomp and celebrations; and  at hand to decorate the venue was reputed Danish floral designer Martin Bringstrup and his team from Bringstrup Blomster. Their flower of choice, top quality Porta Nova Red Naomi roses.
As an experienced florist, Martin knows all too well that for a high profile and important event such as this, the best rose that would bring out the right ambiance would be Porta Nova Red Naomi. Here are some moments during the event.