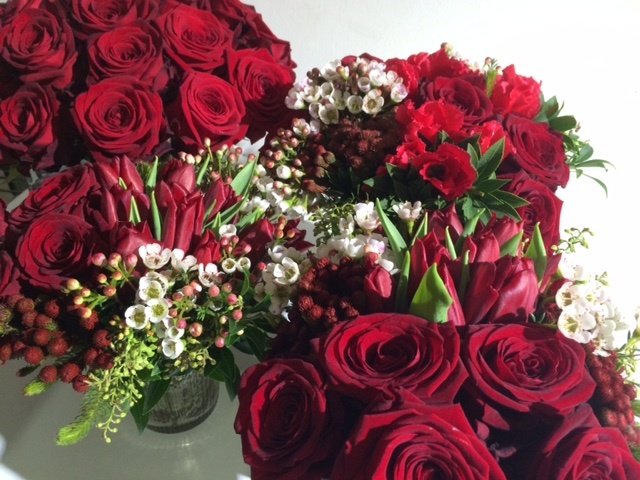 Paula Arakas vividly remembers 2004, when armed with an undying love for flowers and an entrepreneurial mind she was joined by her husband in setting up Posy Floral Designs. She had just left a job as a landscape architect based in Brazil to pursue her passion. Twelve years down the line, the shop located on the Upper East Side of Manhattan in New York has become one of the most sought after floral design companies for large unique events and different types of corporate functions. Posy Floral Designs is also known for their custom couture bouquets.
Recently, just a few days before this year's Valentine's Day, we had a chat with Paula and asked her what she thought of Porta Nova Red Naomi roses. The Manhattan florist had just started using Porta Nova Red Naomi and she admittedly spoke highly of the rose.
"I love the perfection of each flower and the delicate fragrance. For Valentine's Day we are planning on composition arrangements/ reds and pinks or reds and deep purples." All her clients loved Red Naomi. Especially the way the flower opened beautifully, the nice fragrance, amazing color and long vase life.
"My most memorable project using Porta Nova Red Naomi was doing gift orders for a fashion house client/ where Red Naomi perfectly matched their logo," says Paula. She draws her inspiration from nature, fashion… and sometimes it's only a flower that will trigger an emotion in her and inspire all her creations.