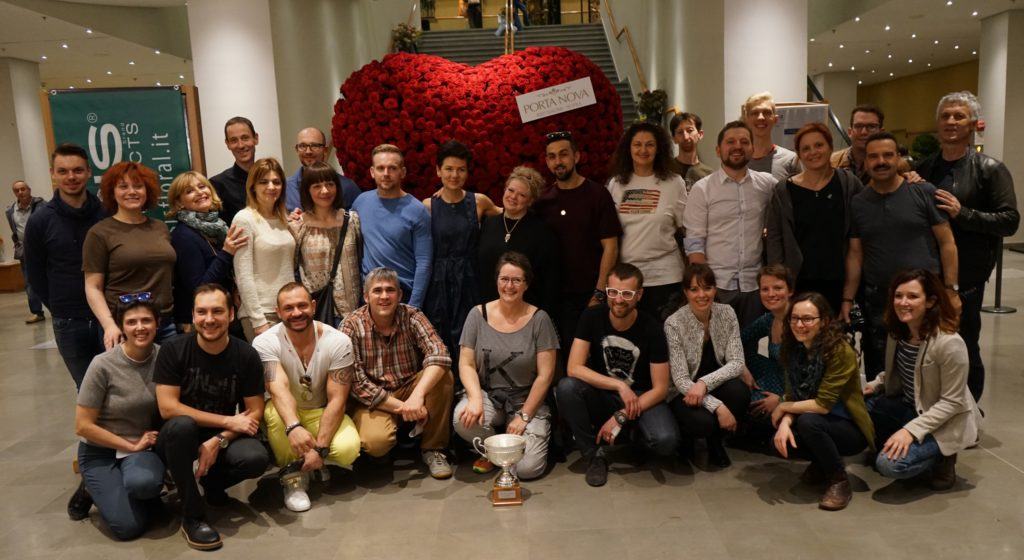 Top notch designers from 23 European nations converged at the beautiful port city of Genoa in Italy for the 2016 Europa Cup Floral Design Championships. The two day event bore fruit to a string of amazing and creative floral arrangements that brought out the sheer mastery in all the competitors. Many types of flowers, plants, floral design products and techniques were used.
Porta Nova Red Naomi roses were well represented in the championships. From the famous Porta Nova heart that glamorously graced the venue entrance to the many beautiful floral designs that featured Porta Nova Red Naomi roses.
Hungarian representative Tamas Endre Mezoffy was announced the winner of Europa Cup 2016; while Roman Steinhauer of Russia and Finland's Pirjo Koppi were second and third respectively.
We would like to share with you 20 great moments when Red Naomi stole the show at the Europa Cup 2016 championships in Genoa.
Porta Nova at Europa Cup 2016
Check these out…