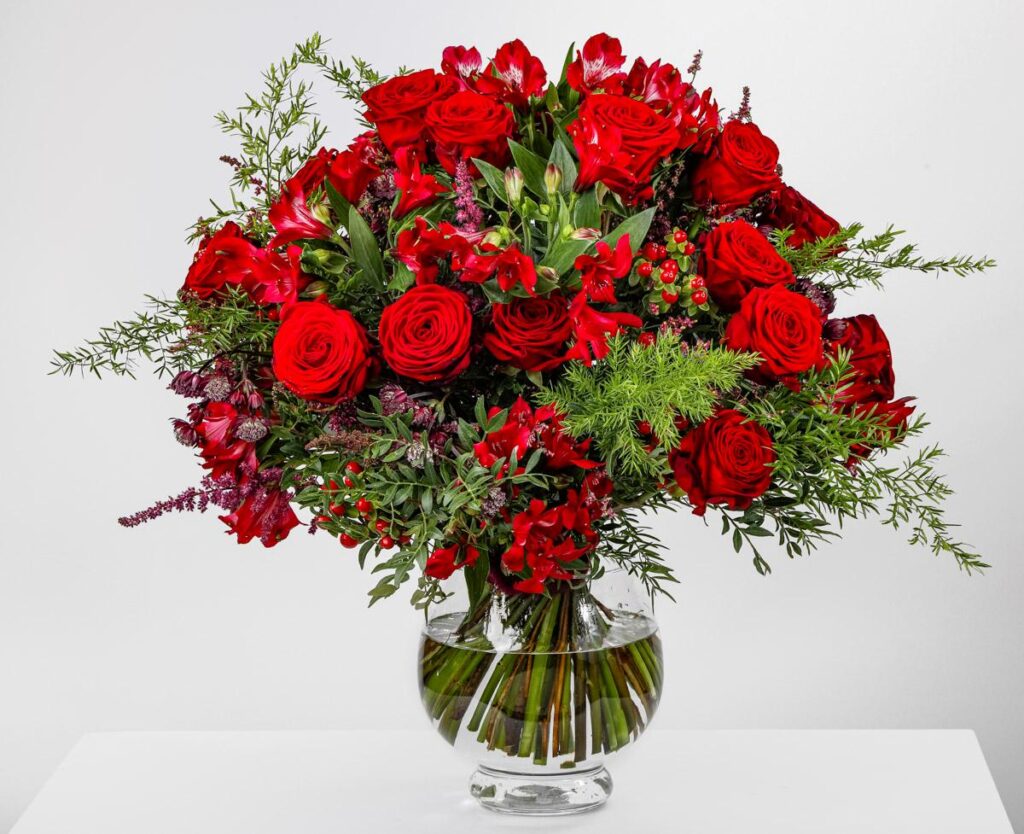 Ahti Lyra delved into floral design at the tender age of 11, when he chose floristry as an elective course in school. He continued studying floristry alongside gardening through his high school. While studying theology at university. Ahti did an apprenticeship in well-known flowershops in Tartu and Tallinn cities in Estonia. Ahti opened his own shop in 2003. His shop "Masha" is in Tallinn. He runs the shop while at the same time participates and organizes competitions.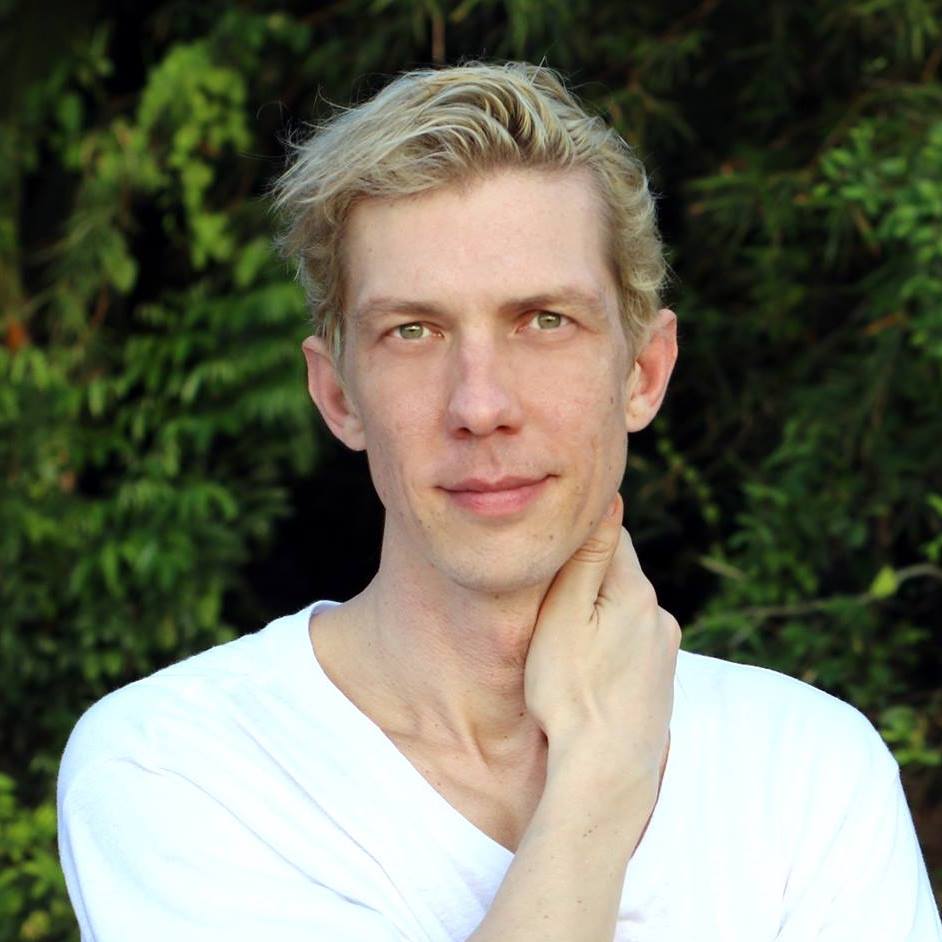 "My passion is to inspire other florists all over the world," says Ahti when he shared with us more about his inspirations, and about the designs he created using our Porta Nova Red Naomi and White Naomi roses during a recent floral fundamentals home shoot.
"Flowers are making people happy. Giving flowers for your loved ones are the easiest way to say that they are special and loved."
What generally inspires your work?
Good quality exceptional flowers from growers with whom we share the same passion are essential in my shop.
How can you describe your style?
I stand for modern creative shapes inspired by my background as a Northerner and my Theology studies. I like to play with contrast and clear lines.
Tell us about your experience during the Floral Fundamental home shoot?
Being a Floral Fundamentals ambassador is an honour and I'm thankful for being part of this group. These days it is very important for florists to work together with growers. Sharing information with each other will act as a big inspiration to both sides. My knowledge of growing flowers has increased significantly and I have tremendous respect for every grower and their flowers.
Red Symphony
Handtied bouquet for flower lovers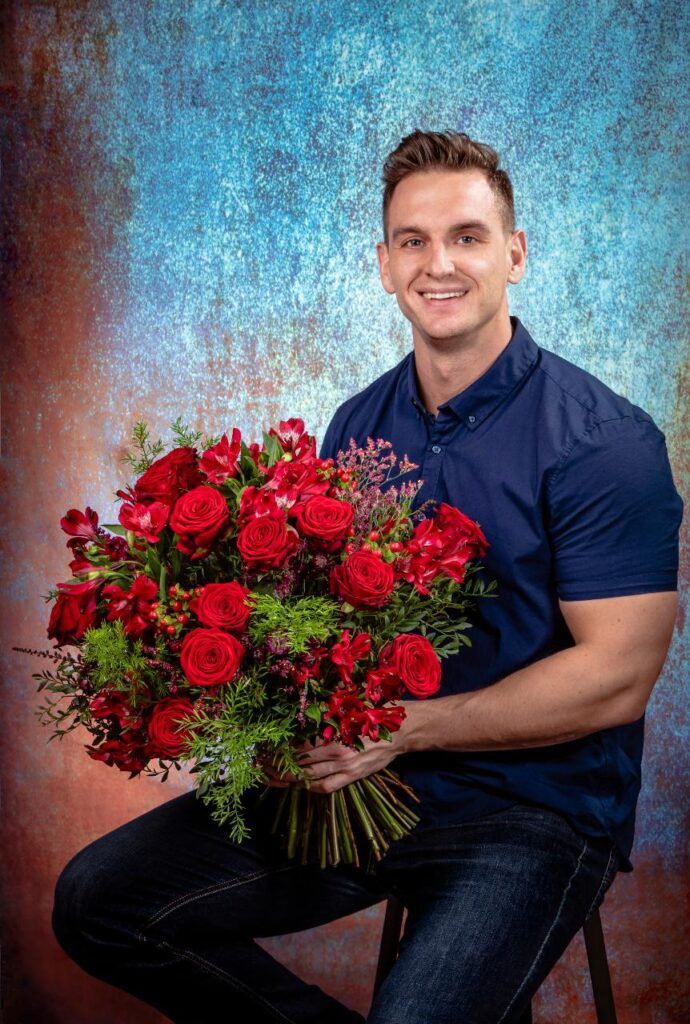 Handtied bouquet with different red flowers for your very special person. Perfect for Valentine'sDay, birthday, or room table decoration.
Flowers and material used:
Red Naomi – Porta Nova
Astr Star Of Fire – Marginpar / BM
Astil Maggie Daley – Amazing Astilbe by Rutgrink
Hyp Tomato Flair – Marginpar / BM
Asp Falcatus – SummerFlower
Alstr Noize – Togethet2Grow
Lim Sin Scar Diamond – Marginpar / BM
Red Christmas wreath
Christmas wreath with floral foam base.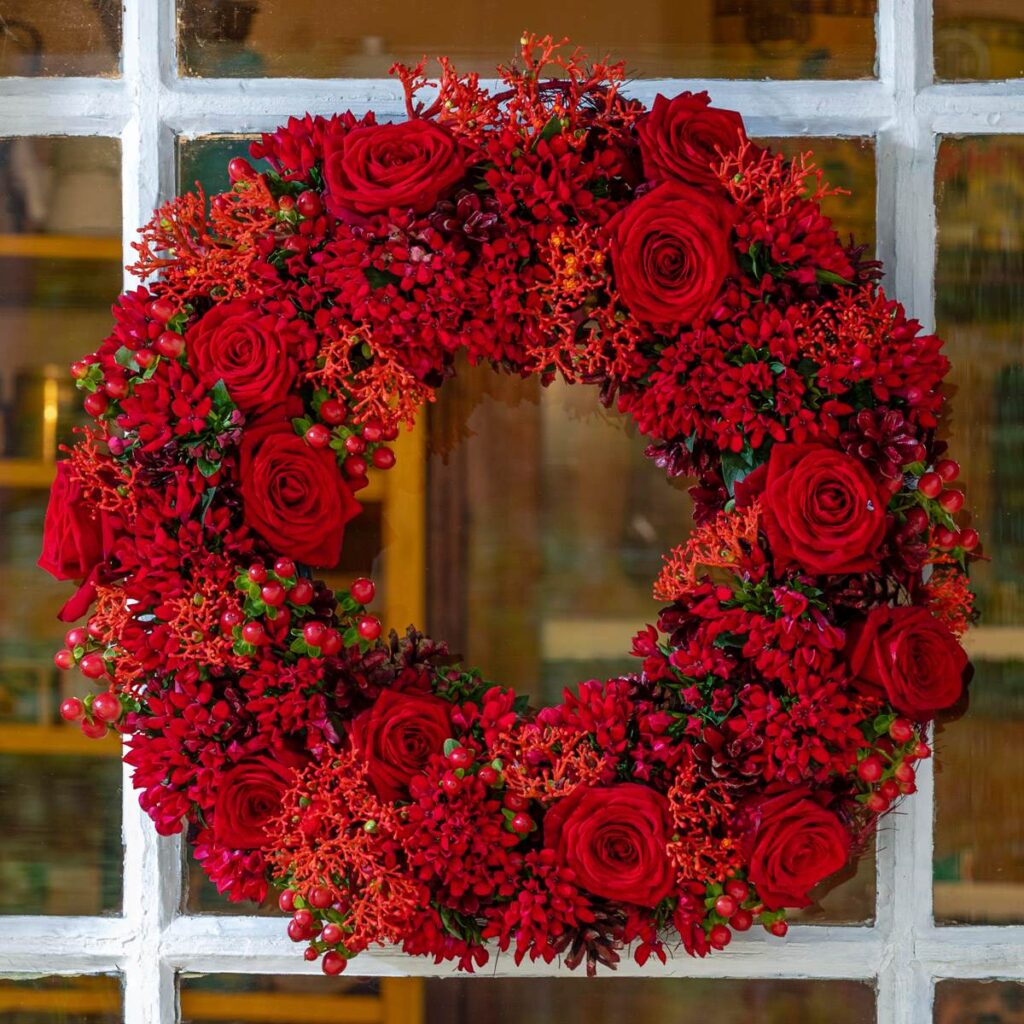 Bold red Christmas wreath for your home door. Celebrating Christmas with loved ones and sending a positive message to everyone.
Flowers and material used
Red Naomi roses – Porta Nova
Hyp Tomato Flair – Marginpar / BM
Bou Du Diam Red – Vreeken Bouvardia
Jatropha P Firecrack – Marginpar / BM
Share some beautiful florist stories that have happened during COVID
I'm happy to see that this year has brought people together and we notice each other more. Yes, all the big events were cancelled, but all the small family weddings were still happening. All the couples who have lived together for years finally decided to tie the knot. Having more mature couples have made our work more diverse and inspiring. Wedding bouquets in bold shapes and colours made our summer season so much more interesting.
What floral trends do you think should we look forward to this Christmas and Vals next year in Estonia and Europe?
Mainly among the youngsters, dried and natural materials are very popular this Christmas, I have noticed that my customers prefer more gold and bold red flowers this season. The vintage colourful childhood decorations are the biggest selling item in our shop. I guess people are looking for something festive to cheer them up this year. I assume that Valentine's will be very classical this year. It looks the situation will not have improved much by February; sending red roses suh as Red Naomi to loved ones will make everyone feel special.