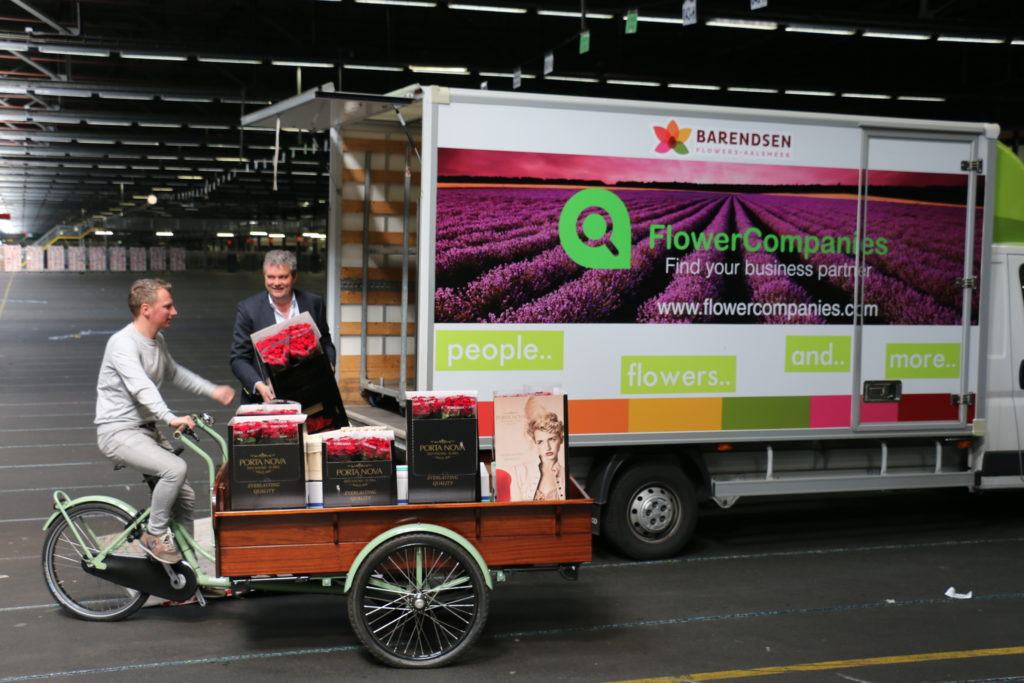 St Jordi's Day is here… this means that the most radiant red roses can be seen at every corner you turn into while in the Catalonia region of Spain. Festive markets in Barcelona will be super busy with people milling around to get a red rose that would perfectly express undying affection for their loved ones. Florists will have a field day since this is by far their most lucrative date on the calendar. Even as the florists and buyers go about their business, one thing remains constant, the yearning for good quality roses.
St Jordi's Day or St George's Day is the Catalan equivalent of Valentine's Day. According to Joris Bakker of Barendsen Flowers, this day sees an exceptional boost on sales of the red rose in the Barcelona and Catalonia regions. This is when their clients, who consist of florists, flower wholesalers and floral designers order extra red roses to be able to satisfy the huge demand.
Barendsen Flowers, a flower exporter/importer company located at the Aalsmere Flower auction in the Netherlands has a century old reputation for providing quality flower products at the best prices. During this most anticipated romantic holiday, they have delivered Porta Nova Red Naomi roses to several florists in the region.  
"Barendsen commands high standards with the products we buy. Our experienced buyers know only too well which are the best products to have," Says Joris. 
He adds, "Porta Nova has become a brand. The Porta Nova Red Naomi is very well known, and considered to be the very best red rose available. We never have any complaints. During last years Valentines Day test, Porta Nova Red Naomi were once again the roses with the longest vase life and our clients are well aware of that. Good value for money!"

Barendsen has for many years delivered cut flowers to florists, wholesalers, designers and decorators in more than 30 different countries all over the world. The company is also actively involved with various projects, in order to improve the quality of their products.
"We have a specially designed logistics system, that means even the smallest order is processed accurately. Not only the wholesalers, but also our retailers requirements are provided with skill," says Joris.
Especially during the St Jordi's season, Spanish florists and wholesalers will be glad to know that Barendsen runs 4 busses on the road each and every day, collecting flowers directly from the growers.
"We collect flowers every morning after which we send them to our clients the same day! It does not get any fresher than that!"
You can order fresh top quality Porta Nova Red Naomi roses through Barendsen Flowers; and be assured of consistent quality not only during the St Jordi's Day, but all year round.