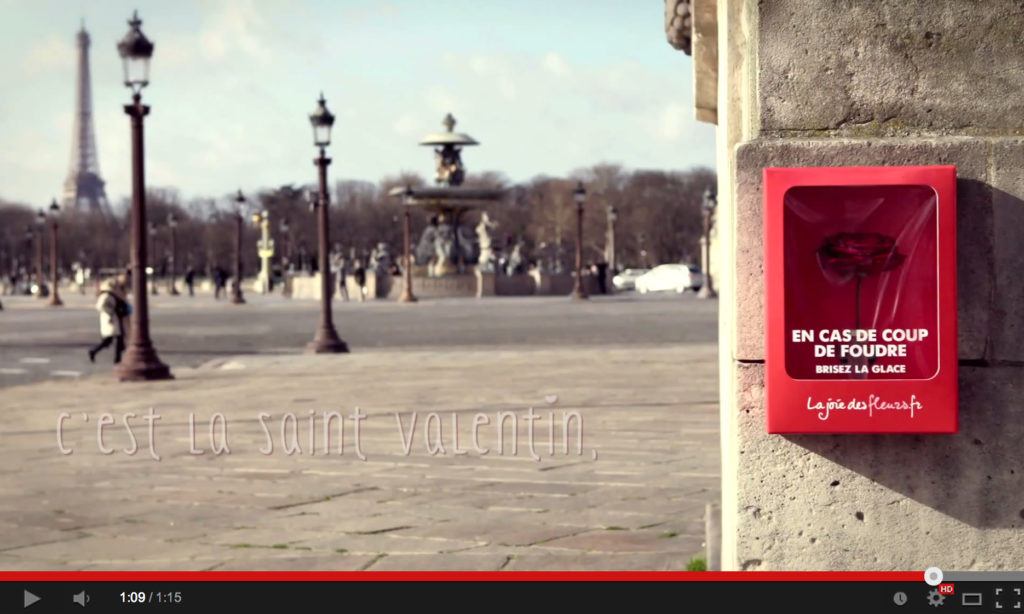 Emergency cases offer a solution in the city of love – Porta Nova part of the campaign
On Valentine's Day everyone in Paris can declare their love in a very special way. Throughout the city of love, hundreds of emergency cases have been distributed and inside you'll find a Red Naomi rose, the symbol of love. Along the Seine, under the Eiffel Tower and on the Champs-Élysées, the emergency cases come to the rescue in case of love at first sight.
See in this video how Paris prepared for the most romantic Valentine's Day ever.
Apart from Paris you will also find this romantic 'aid' in The Netherlands where on Valentine's Day assistance is being given for love at first sight. From Amsterdam Central train station the love is spread throughout the country with these special emergency cases. The cases can be found in dozen of trains and in case of love, passengers can instantly seal their love with a rose.
Marc Eijsackers of Funnyhowflowersdothat.co.uk: "To receive flowers, especially on Valentine's Day, is worth more than thousand words. A beautiful message on this romantic day where we give special attention to the people we love"
Porta Nova is proud that our Red Naomi roses stand in the centre of this brilliant campaign. And we hope many long lasting Love relations sprout from it