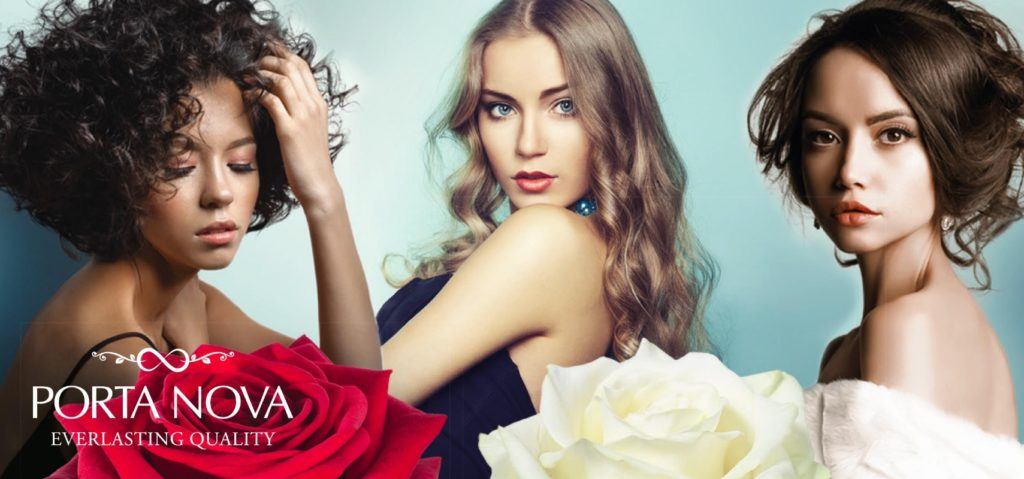 SUCCESS IS THE SUM OF SMALL EFFORTS, REPEATED DAY IN AND DAY OUT. BUT SOMETIMES ONE HAS TO TAKE A BIG LEAP FORWARD.

Porta Nova is the world's biggest grower of Naomi roses, and we are committed to deliver the best possible quality. Every day, we strive to do better than the day before. You could say we have an infinite improvement process.

In November 2017, the first pile was driven for our new greenhouse construction project. We built the new ultra modern greenhouse and are now more equipped to implement everything we have learned over the years.

We want to grow quality roses and in a sustainable way; striving for the lowest carbon footprint per rose. The greenhouse is the first of its kind with zero use of natural gas. It is heated and cooled in a sustainable way, thanks to our Climators and green electricity power line.

Besides planting fresh Red Naomi roses, we are now also growing White Naomi roses with similar stable top quality.
In December 2018, the first roses were planted in the new greenhouse and we started to build up the plants. In April, the first rough stems were harvested and sold under our temporary brand "Wild West". Since then, the plants have been settling in and growing to maturity while we fine tuned new equipment in the greenhouse.

Now that we have it all under control, we are ready to introduce the first roses from the new greenhouse that meet the high quality standards you are accustomed to from the Porta Nova brand.

To celebrate our "leap forward", we have also created a revamped corporate identity and a brand new packaging line for both our Red & White Naomi roses.

RED NAOMI available from monday 17 June
WHITE NOAMI – Expected summer 2019
Roses that do not make our quality standard yet will still be available as Wild West.

NEW PACKAGING
RED NAOMI WHITE NAOMI SUPRA DUE TO EXTENSION IN OUR ASSORTMENT WITH WHITE NAOMI WE HAVE ALS CHANGED OUR PACKAGING. RED NAOMI WILL BE SOLD UNDER SUB-BRANDS SUPRA, UNICA, MAGNA. AND WHITE NAOMI UNDER SUB-BRANDS SUPRA & UNICA.