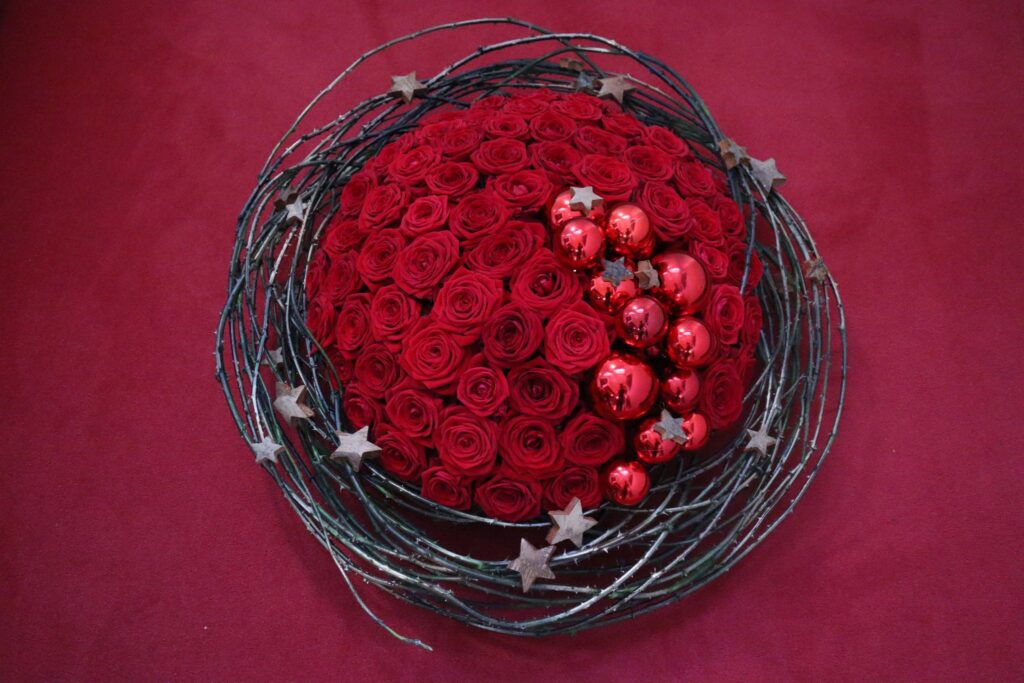 Max Hurtaud is well known globally for his unique talent in floral design. He is a master florist who expresses all his feelings vividly through flowers. Max has a strong background in the art that is supported by a six-year study in Floristry at Bordeaux, in France. Max, who earned his Master certification in 2015, is well versed in creating eye-catching floral combinations, with a knack for shape, texture and colour. According to Max, nature has offered us one of its most beautiful gifts and it is upon him to take good care of these precious gifts. Flowers hold no secrets against Max.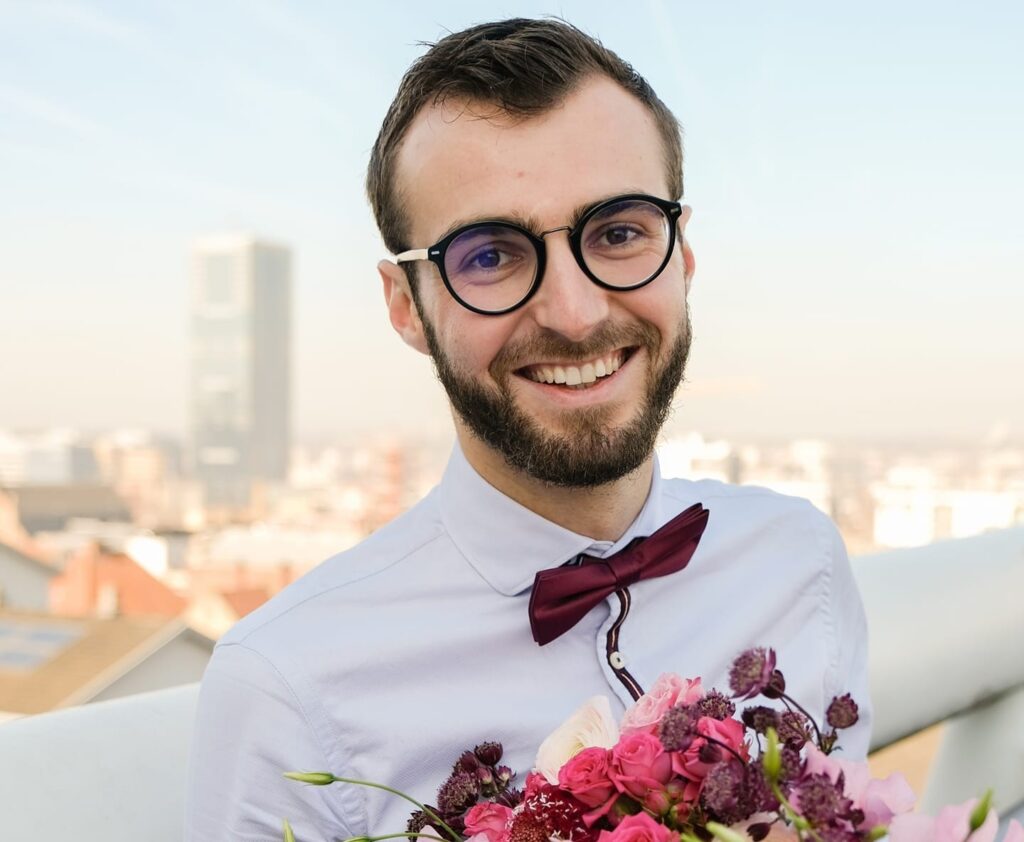 Spiky Xmas
We spoke to Max after he shared with the world a gorgeous festive season design using Porta Nova Red Naomi roses. He calls it a Spiky Xmas. "Sometimes gold can be spiky but warm when you see it; this is the feeling I want to bring out through my design."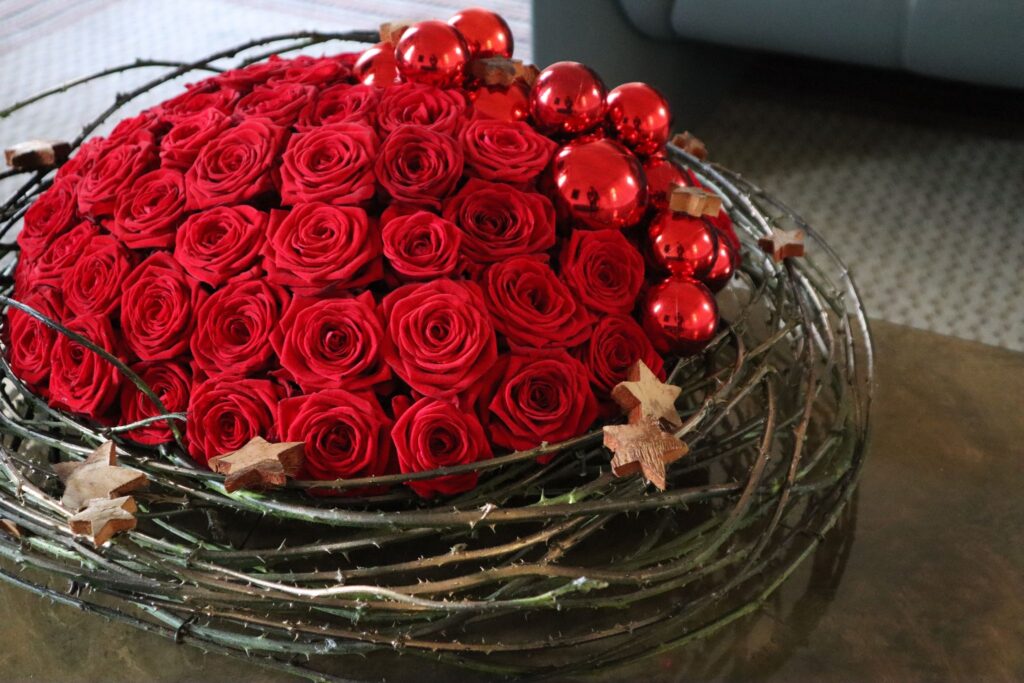 He used some Black Oasis floral foam, stub wires, brambles, gold paint spray, Christmas baubles red, coco star shape and 70 stems of Porta Nova Red Naomi roses
Festive season
His expectations for this festive season are that people can enjoy the season since it is the most magical time of the year and perfect for spending time with family and friends.
"I want to see more different flowers and colour combinations for the festive season. Taking a risk to get out of the classic colours can be sooo cool!
Max's passion & wins
"I always wanted to be a florist, and I also love to travel. So I succeeded in combining both of my passions to make my work. Travel inspires me a lot because I get to learn about diverse cultures and explore different elements of nature. these aspects help me create differently every time," says Max. His golden rule is… have fun with flowers, always.
Roobos
Max gets his supplies of Porta Nova Naomi roses from Roobos. We spoke to Simon Kent of Roobos, a Dutch-based flowers and plants wholesaler that has been delivering to flower shops and garden centres across Western Europe for over 40 years.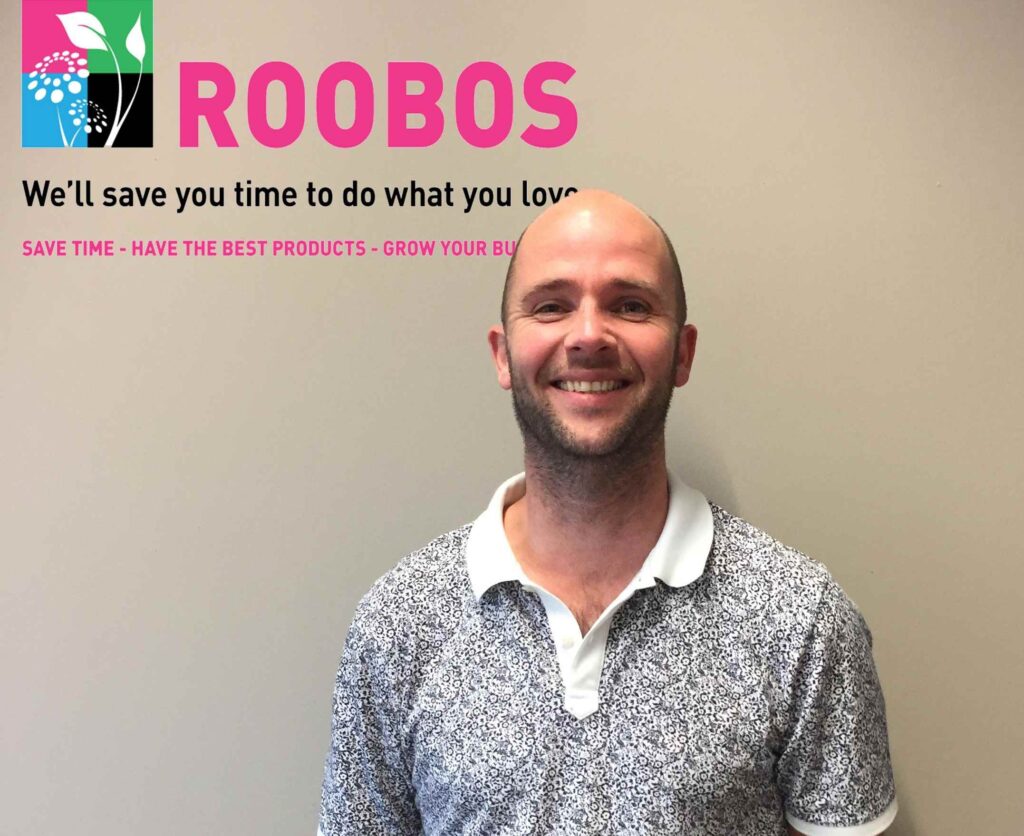 Roobos started out as a floral road carrier to flower shops in the Alsace area, France and has since grown to serve in other regions such as Belgium, Spain, Sweden and Finland.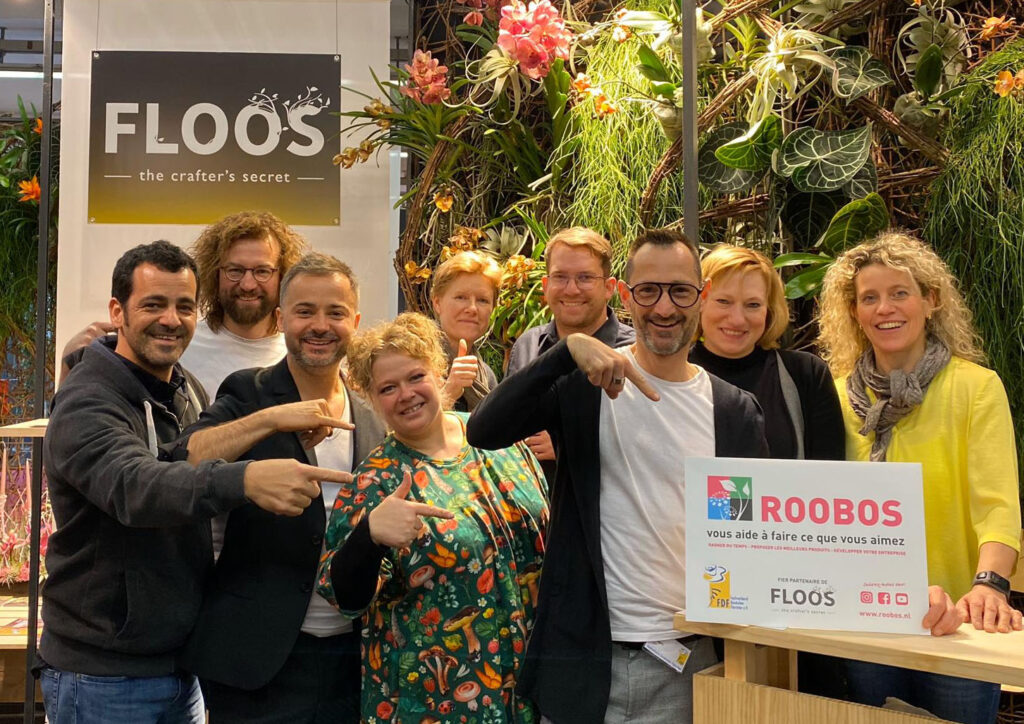 They are big on top quality. "For us, it all begins with quality. Before we start to buy from a grower, our buyers have thoroughly looked at the consistent quality of their products. The Master Florist Organization FLOOS, has chosen us as their only supplier. They trust us with delivering only the best products for their floral masterpieces and their step by step master florist design books," says Simon.
Simon's forecast for the festive season is that although Red will remain to be everyone's favorite, customers will also look for bright, vivid and bold colors. "Think pastel pink or yellow paired with metallic elements like gold or silver. Customers could also go for the organic look, like greens in all tones and shades, which could be really popular this festive season."