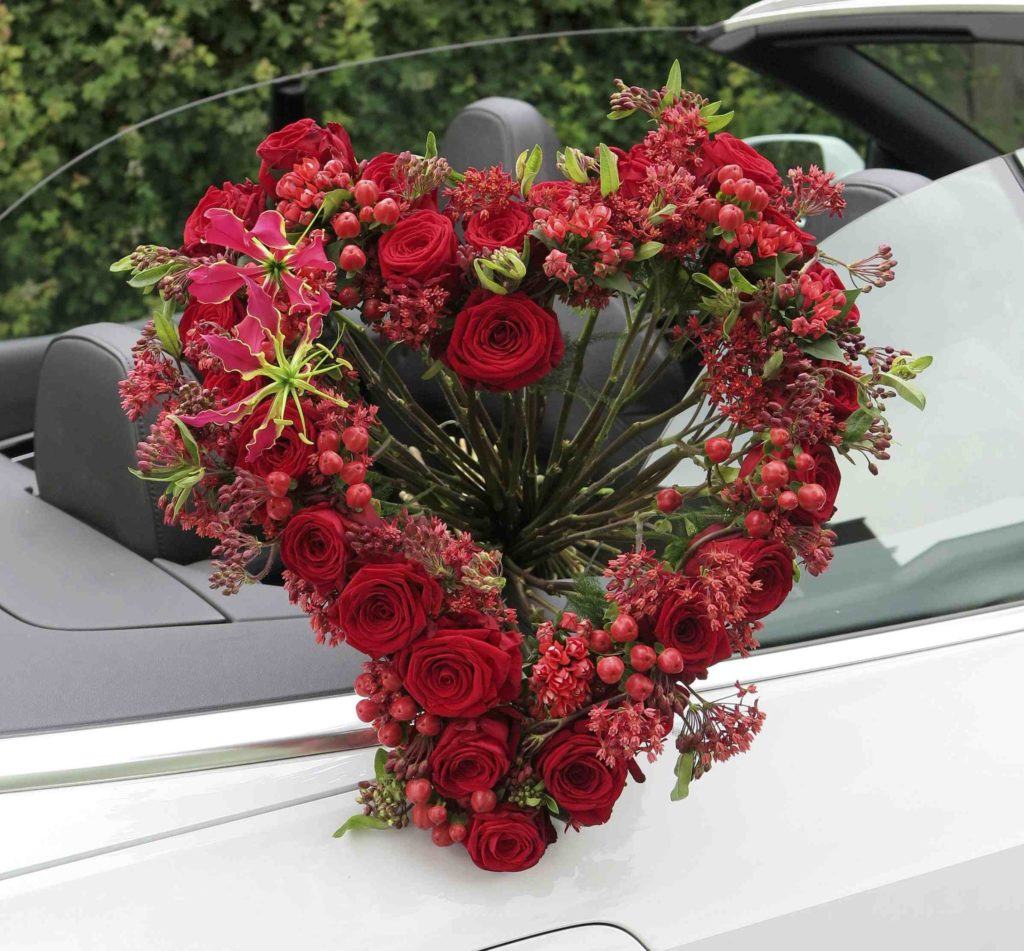 top: Roman Steinhauer's love heart design was one among beautiful presentations in the Valentine's Day edition of Floral Fundamentals magazine.
It is Valentine's season, so let's talk love and all things that speak of affection. It is that time of the year when we all try our best to show adoration to our loved ones. It could be a romantic partner, friend, family member, teacher, pet or even a stranger who is willing to appreciate some warm love. Porta Nova wishes you all the best this season.
Red roses are regarded as the most popular way to say I love you; especially during this season, because flowers elicit passion and raw emotion in a very unique way. An estimated 50 million roses are given for Valentine's each year. That is why during this period, florists will be going through some of their busiest days, working late nights to fulfill their customers' floral wishes.
Being the best red rose in the market, Porta Nova Red Naomi roses are easily the Ultimate Symbol of Love. We have been busy with preparations for Valentine's Day. Since the demand for our roses in the run-up to February 14 is increasing enormously, we are working hard in planning for the deliveries. The starting point here is always FRESH.
Considering the fact that production is always difficult to predict, and that we do not want to disappoint our regular customers, we strive for the most accurate planning possible. We have now discussed the various expectations for Valentine's Day with a majority of our regular customers and planned the delivery of our Red Naomi's inline with this.
Message of Love
We spoke to a few top florists who were featured in the Valentine's 2019 edition of Floral Fundamental magazine. Check out what they had to share as a special love message this season.
Dan Xavier : "If Magic is the force that binds the universe, then Love is the force that binds the heart. Celebrate love and life!"
Roman Steinhauer: "I wish everyone had the opportunity to celebrate this day! And to each of us to always have someone to congratulate and wish a happy Valentine! And of course to receive a greeting in return!!! Its All love!!"
Alex Segura: "Love will keep you warm! Always"
Lily Beelen: "Express your deepest love this Valentine's Day. Red Roses for Valentine Always expresses your deepest Love…"
Reka Kurtos: "Love is a precious thing that we can only feel. We can't measure, see, touch, smell or taste it. It's difficult to describe with words but very easy to express with flowers"

Jonas De Vestel: I wish for everyone to be happy and feel loved, sharing beautiful flowers and wonderful smiles..