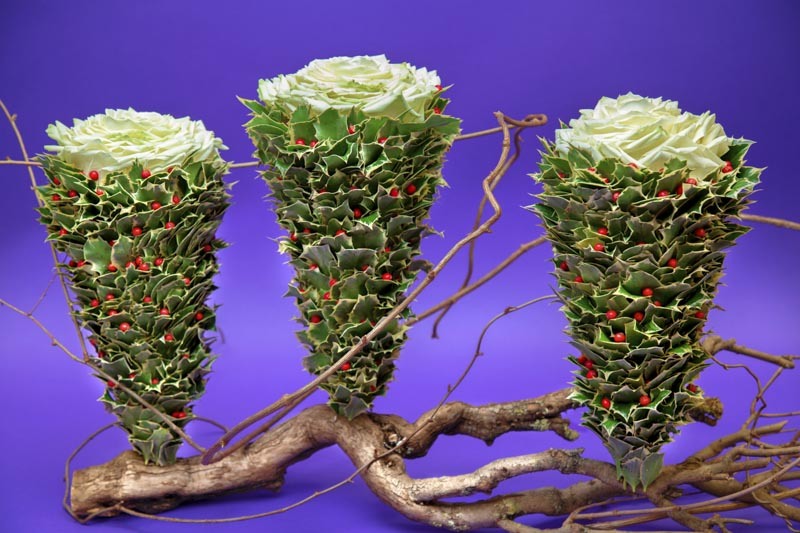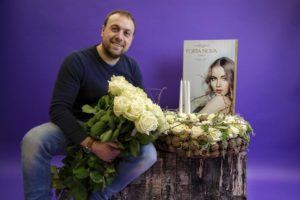 We challenged one of our favourite designers, Ioachim Erema, to play around with our new Porta Nova White Naomi roses for Christmas and in this article, we would like to show you the stunning Christmas floral designs he created.
Ioachim Erema is an International Flower Designer, a Floral Fundamentals Ambassador and Gold Winner at Floral Art London 2019.
Ioachim Erema was first introduced to the world of flowers at the age of fifteen in Romania, where he was born. In his early 20s, he moved to the U.K. where he further developed his skills. Throughout his journey Ioachim has had opportunities to create unique floral designs for the Royal Family, during state visits, at the BAFTA Television Awards, in numerous weddings and many more.
He runs his own business in the U.K. named Bamboo Flowers and is well known in the U.K.for teaching workshops and as a demonstrator. He actively participates in both national and international floral exhibits.
Peace and Joy
This peaceful wreath created with natural cones is perfect to use as a regal centerpiece. The purity of the Porta Nova White Naomi roses complements well with the cream ranunculus, lotus, the elegance of pearl string and the pon pon Hermione. The candles add to the peace and joy feeling that we all should have on the festive season.
>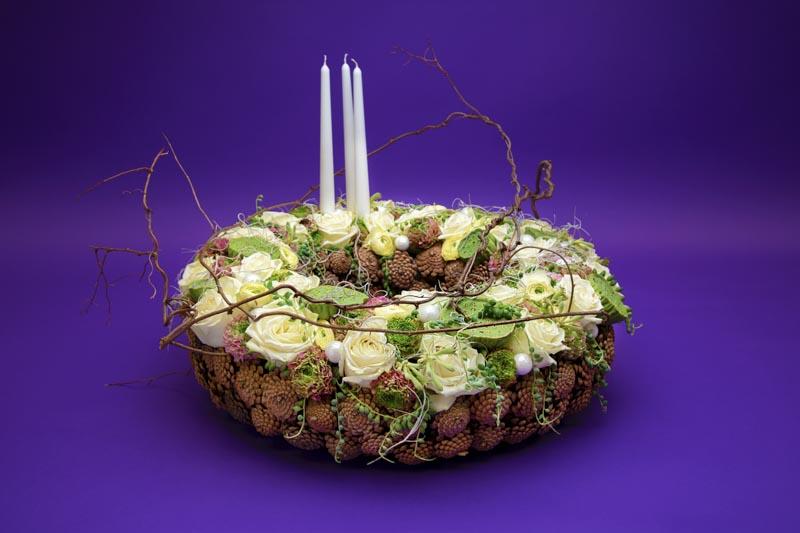 Unconditional Love
This very large rose heads created from many, many petals of Porta Nova White Naomi roses represent pure, unconditional love. They are held by the three polyester cones which have been covered in holly leaves, to give a festive feeling. The whole design rests in a wine trunk and it's perfect to display on a long table.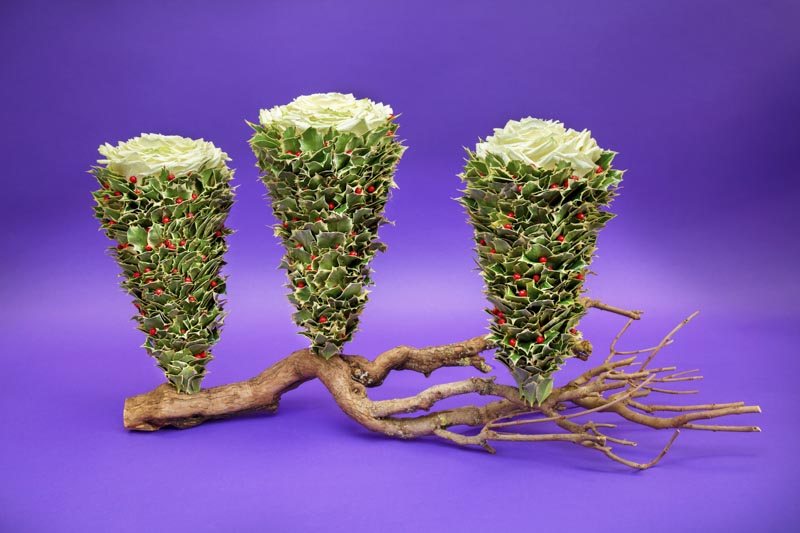 Silent Night
This design includes the magnificent White Naomi Porta Nova roses alongside cream Ranunculus, eucalyptus fruit, sliced oranges, cones and apple slices. Dried fruits and vegetables are fantastic for use in Christmas designs. Combined with the wine twigs and white flowers the design give a nice, warm feeling for a Silent Night.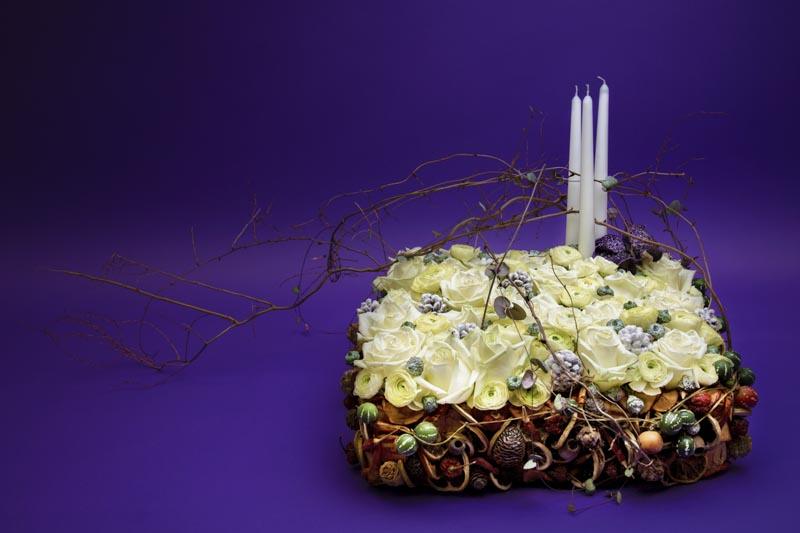 Winter Spice
This design was created with cinnamon to give people the distinct scent of the Winter holidays. The cinnamon sticks are closely attached one by one to a metal frame which also holds water tubes for the fresh flowers. The white roses represent the winter frost and create a perfect contrast with the most common winter spice; the cinnamon. The design also includes pampas and anthurium, used to create a countryside atmosphere.