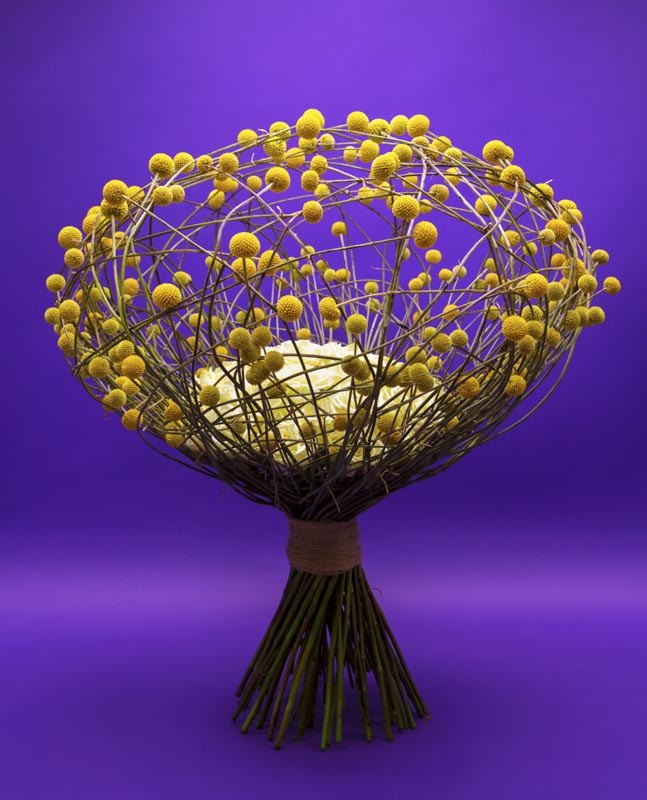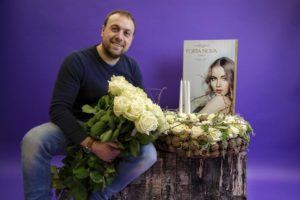 We challenged one of our favourite designers, Ioachim Erema, to play around with our new Porta Nova White Naomi roses for Christmas and we are pleased to show you the stunning winter Bouquet he created.
Ioachim Erema is an International Flower Designer, a Floral Fundamentals Ambassador and Gold Winner at Floral Art London 2019.
Ioachim Erema was first introduced to the world of flowers at the age of fifteen in Romania, where he was born. In his early 20s, he moved to the U.K. where he further developed his skills. Throughout his journey Ioachim has had opportunities to create unique floral designs for the Royal Family, during state visits, at the BAFTA Television Awards, in numerous weddings and many more.
He runs his own business in the U.K. named Bamboo Flowers and is well known in the U.K.for teaching workshops and as a demonstrator. He actively participates in both national and international floral exhibits.
Galaxy Bouquet
"The beauty of the White Naomi Porta Nova roses is "protected" in this design by the 250 stems of Craspedia. Around 45 white roses have been positioned together and the crocosmia has been twisted around them to create this sphere and give a galaxy feel. To hold the heads in place, I used bind wire."