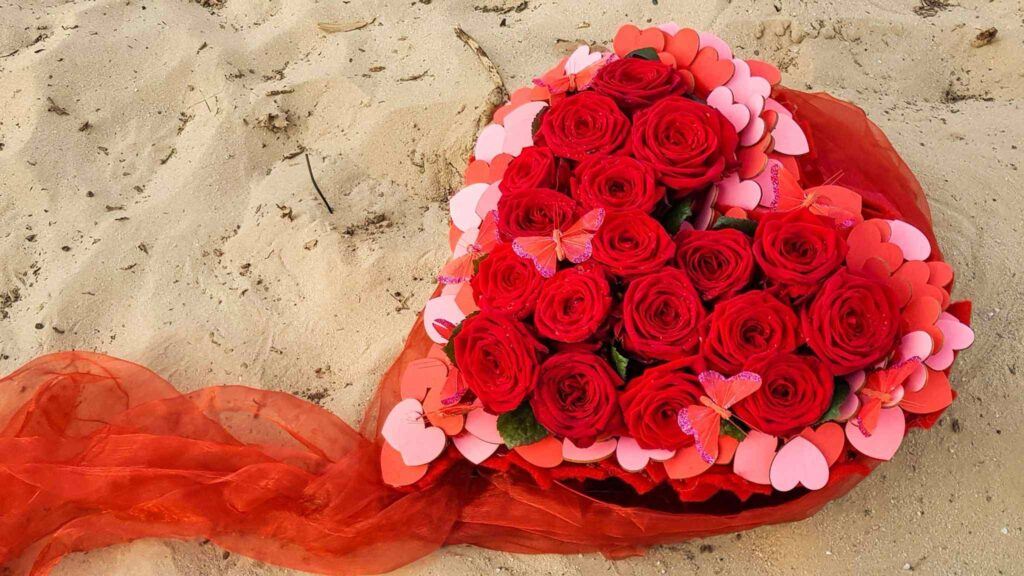 Lily Beelen's career bio comes with a pretty deep and straight forward clarion call; "To inspire and to motivate; Showing emotions using Floral Art". A fitting working tag for a lady whose years in floristry have been widely celebrated and been a major contribution to the art. The freelance florist and Dutch masterflorist was among other floral fundamentals ambassadors who recently worked from their homes to create incredible floral designs using top quality flowers. The project was a concerted effort in support of flower growers. Lily created some beautiful designs using Porta Nova Red Naomi roses. We spoke to Lily about this project, her passion for the art and how she was holding up during this challenging COVID 19 times.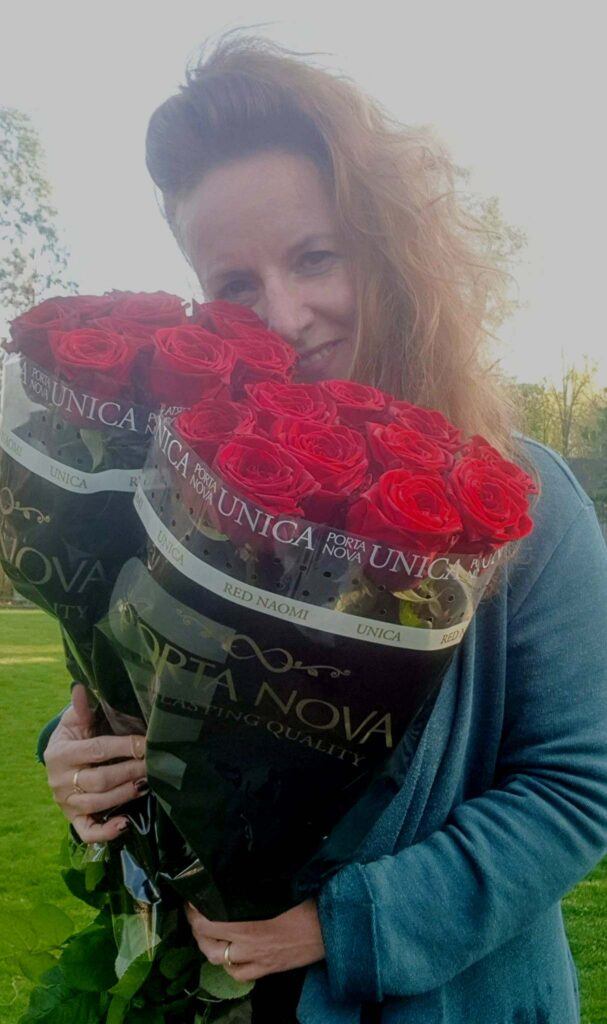 Share with us an overview of your career and why you are passionate about floral art?
The beauty of the profession is that you can express feelings via creations with flowers in combination with other materials. Translating emotions, both mine or those of the customer into floral art. My job in general entails work for florists by providing educative floral demonstrations; and decorating during special occasions for private customers like weddings or funerals. I give workshops for amateurs and professionals and guest courses at florist schools. It is very fulfilling to be able to inspire and motivate enthusiastic young new talent and pass forward the love I have for the profession.
Give us a breakdown of your style
In my work, I often choose a contrast between modern forms and natural lines. And sometimes I am very abstract, starting from a mathematical form and merging this together with flowers. I get my inspiration from around me. Nature, art, architecture, fashion, music, and sparring with colleagues. I love to create something unique from flowers. Fusion of all kinds of styles. To challenge myself and further develop and search for new materials and forms. Learning from everything and everyone but above all remain myself: Just Lily.
What do you like about Porta Nova Red Naomi rose?
Porta Nova Red Naomi is one of the most beautiful red roses I know. Velvety petals, strong stem and good shelf life. If you use this rose in a bouquet or arrangement, it comes out quite luxurious. That is the power of Red Naomi!!
Take us through the MAKING OF your designs for Floral Fundamental home photoshoot and also about the project.
This collaboration was established with the Floral Fundamentals growers and a number of Floral Fundamentals ambassadors in the Netherlands. Piet van Kampen was the leading man in the project. It is such a great feeling to be able to do something for the growers. "We support growers" We need each other and together we are strong! I am proud to be an ambassador for the Floral Fundamentals. That is also my sentence: to inspire and to motivate: Showing emotions using Floral Art. We can process the beautiful product they grow into arrangements and show emotion.
A daring wedding bouquet
I cut out a narrow wooden frame with the jigsaw. Holes drilled to attach a handle to what looks like when you hold a shield. The frame is painted dark red, then wrapped in multiple colors and types of wool, for example from Lehner Stylit.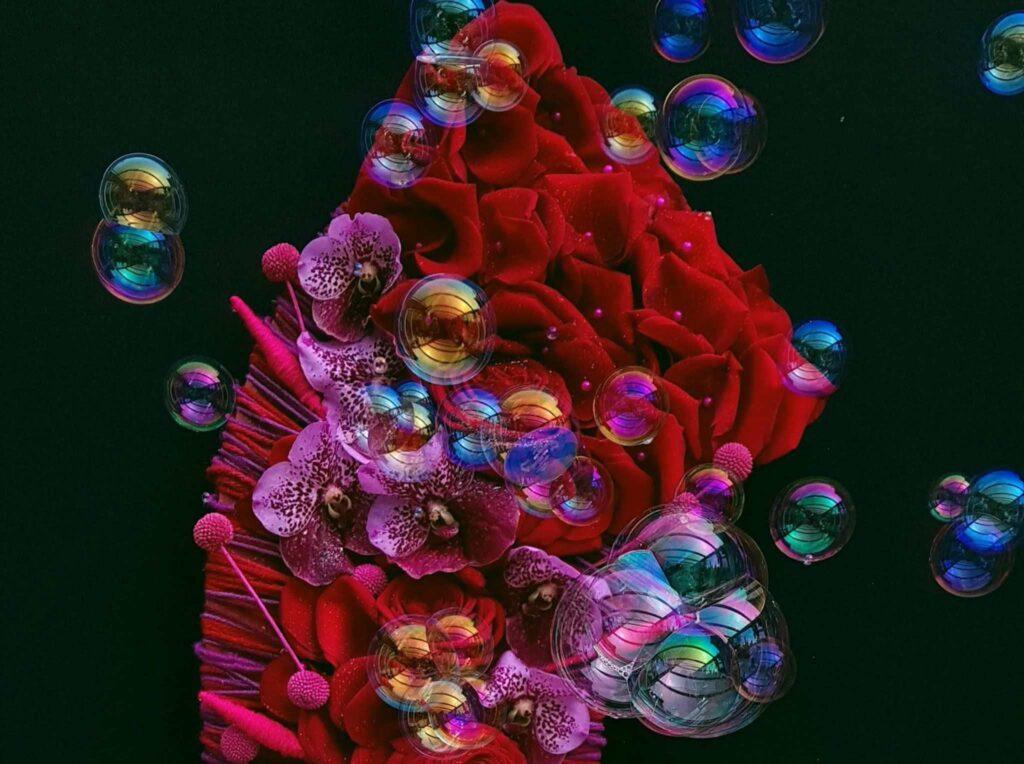 I first laid out a line with the Porta Nova Red Naomi, then with the Vanda. Both processed with cold glue. From top to bottom, the loose rose petals between the wool fastened with pins. As a finishing touch for this bridal bouquet, I placed here and there a few colored Craspedia and wrapped skewers with wool.
Heart with Roses.
I first fashioned a heart frame from a big iron ring. The frame is turned with wool. I glued 60 small wooden colored hearts on the frame. First, I finished the heart of Oasis with wool and placed the heart frame on it. Here I worked the Porta Nova Red Naomi to complete an attractive arrangement.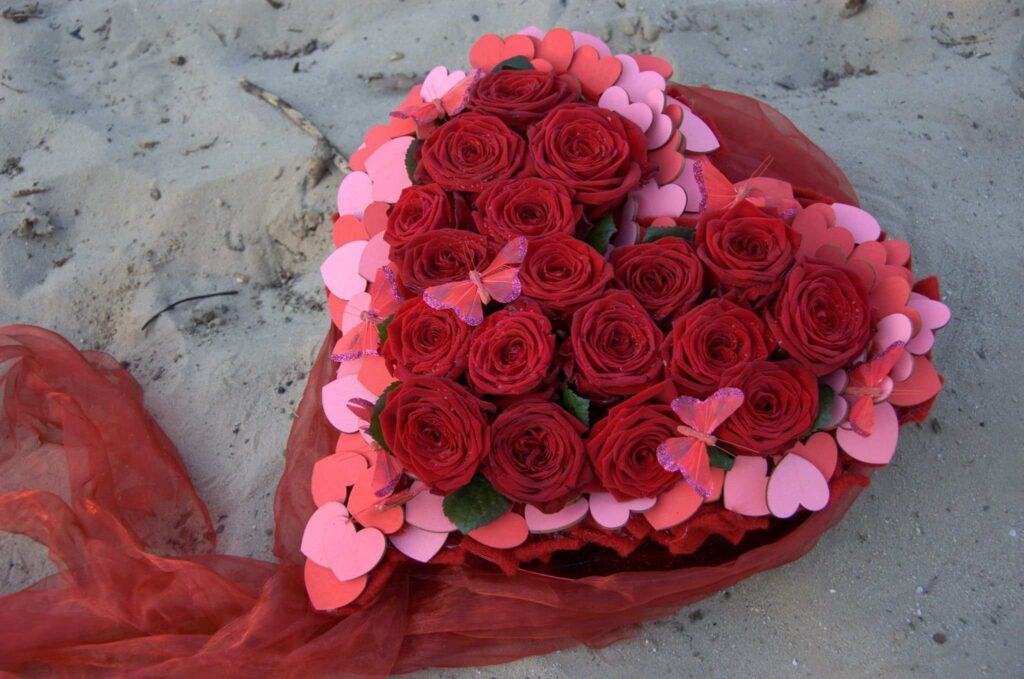 How are you holding up during this COVID 19 times?
From one moment to the next it felt like a whirlwind emerging. The absorbed feeling, I got when Corona entered our country. After all canceled demonstrations, workshops, airplane destinations with nice assignments in 3 countries, I landed back on the ground. The bizarre time in which we now live, the freedom that was just taken for granted by us, has taken another turn by Corona. The state of health in the world and the overall Economy is taking different forms and you can see the impact this all has. The awareness of all this really came in. Sure, we learn to deal with it. We have no choice…. We have to want to get through this together. #Staystrongtogether
Does the corona crisis also inspire you? Yes, this crisis also provides inspiration, which is the other side of the scale. Beautiful collaborations arise between people because people want to help each other in these bizarre circumstances.
The Freelance floristry scene is therefore almost silent here and there for me some assignments in the form of making funeral arrangements or helping other florists. Fortunately, the flower shops have been busy so far, but it is more difficult for Freelancers in these times. I also spend this time creating new shapes for demos. Investigate to come up with new materials. Countless possibilities This whole situation has taught me again that we don't always have to run and have to ride the rollercoaster. Divide time better and enjoy more consciously and stay healthy!
catch more of Lily's works by clicking on her Facebook page HERE