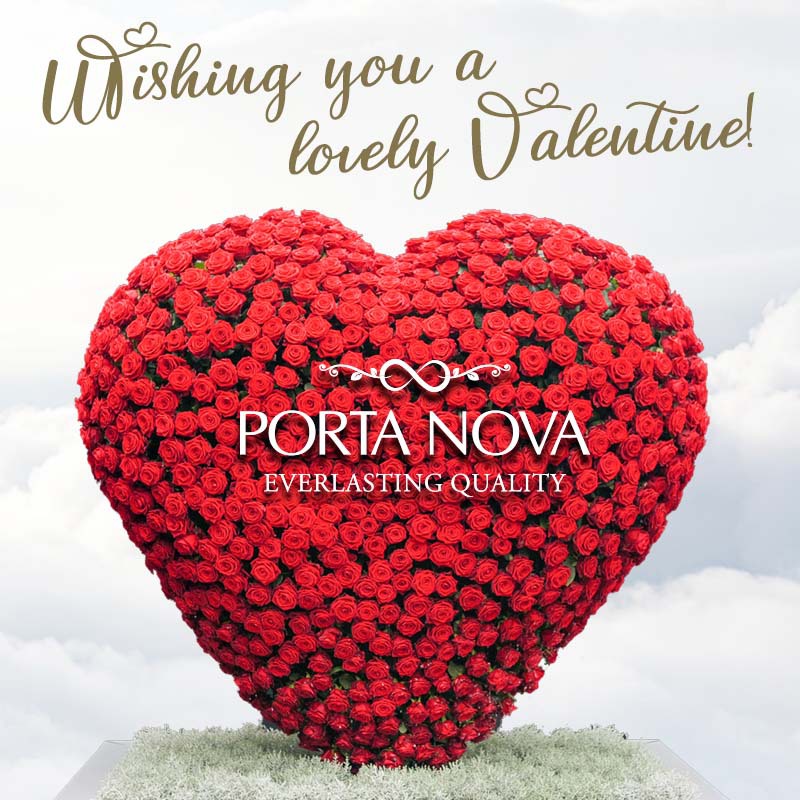 We all go crazy about Valentine's Day, don't we? A day when love is expressed in many diverse ways. From the olden days when St Valentines paid the ultimate price because of love to the present times, February 14th has been the chosen day in the year when everyone is excited about showing adoration to those dearest to them. Of course, Valentine's Day is also the busiest day in floriculture, and for florists, it is a season when your expertise is in peak demand. In order to be able to provide all our loyal customers with sufficient Red Naomi, and to avoid disappointments, it is very important that we receive your orders as soon as possible. That way you are assured that your customers are guaranteed to enjoy our quality roses. In any case, our production will remain at the normal level.
We are also pleased to share a selection of some amazing Valentine's Day creations that were featured in the latest edition of Floral Fundamentals magazine. These designs by your peers, speak love fluently and we hope will be an inspiration to you all. We wish you great business and a lovely Valentine's season.
Too lovely that it can melt the Winter cold! – Claudia Tararache
Claudia of Floraria Anthurium created a design where only the passionate touch of the beautiful Red Naomi roses and the soft tenderness of orchids blend seamlessly in a lovely way that can melt the mighty winter cold.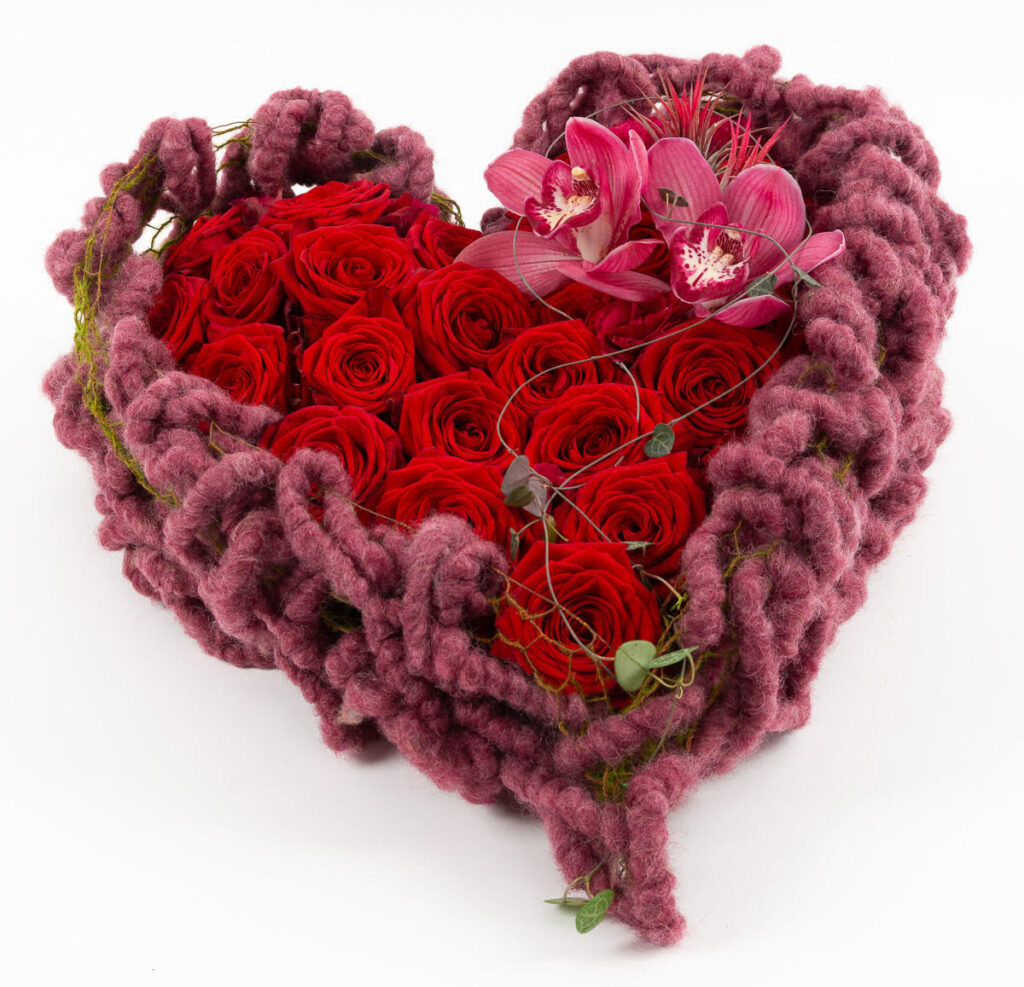 An elegant bouquet of love by Leonidas Rammos
For this bouquet, Leonidas deliberately does not include any "Valentine's accessories", thus giving the bouquet that unique versatility to also fit perfectly for any other purpose. He says that since the Porta Nova Red Naomi is such an absolute eyecatcher, he decided to keep it simple and just used Lehner wool and Red Naomi roses.
John Mcdonald brings some love between cute single-stem Red Naomi designs
John Mcdonald gives us a poetic mood with this ensemble of designs. What is better than a bit of love between two people on Valentine's Day. Meanwhile, the mixed bouquet that features Red Naomi roses is an amazing marsh of color and texture.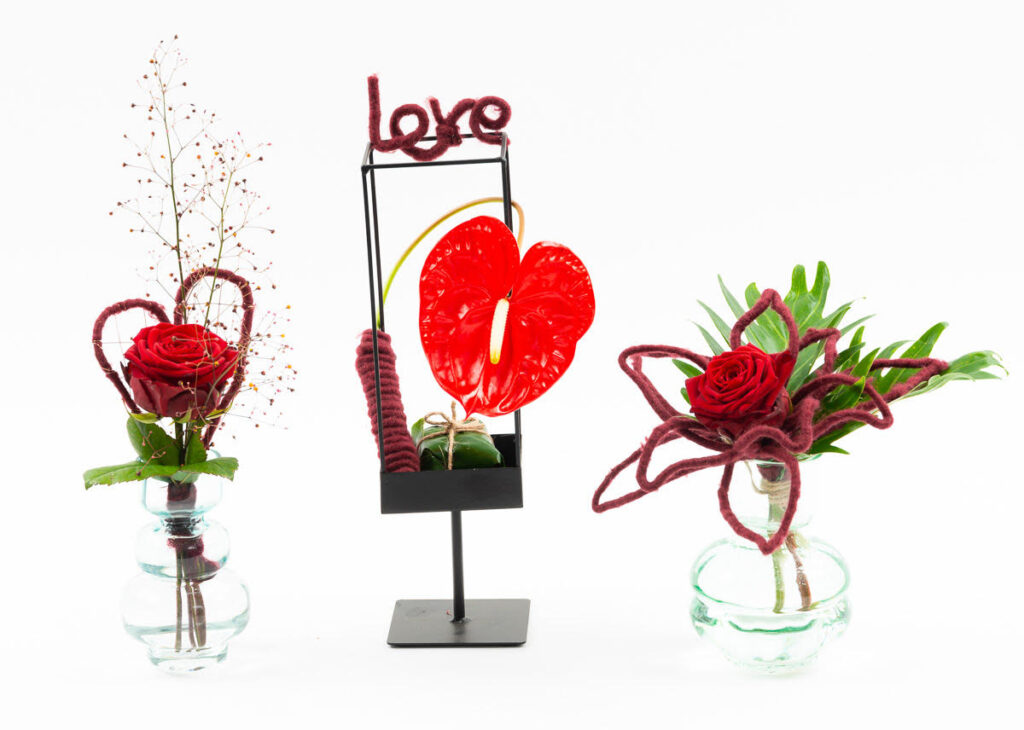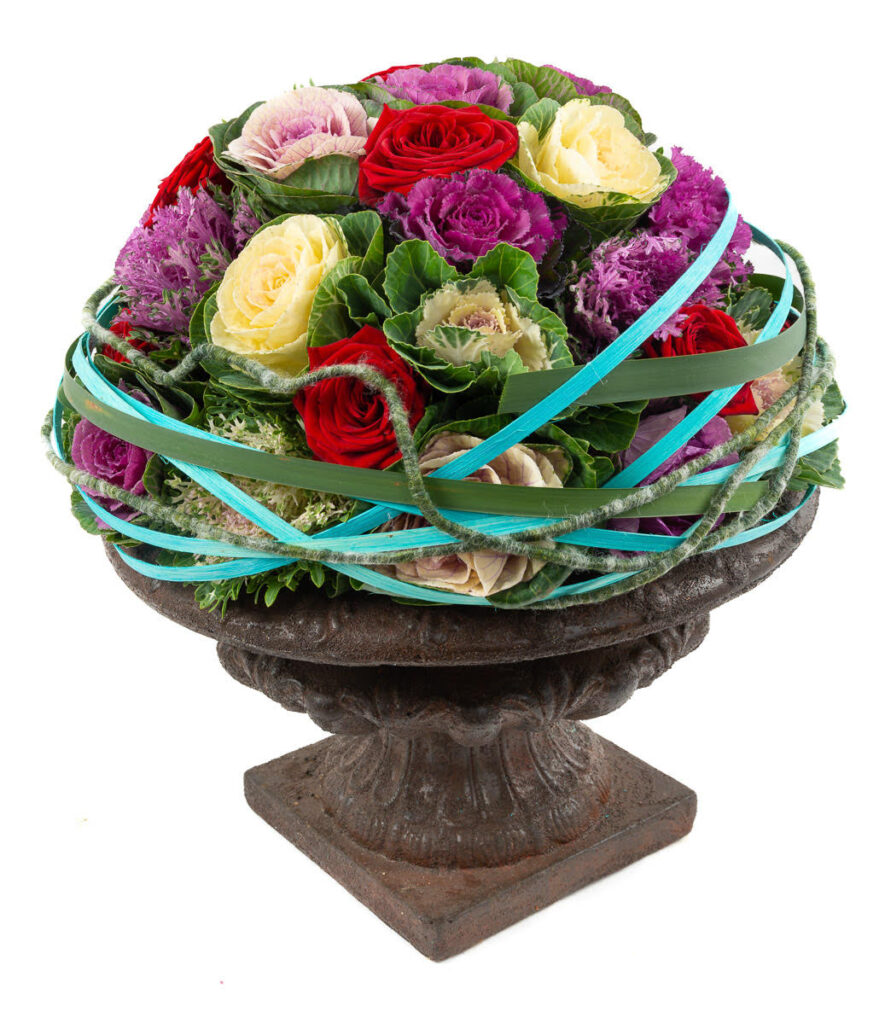 Gábor Nagy created a unique design that is a statement of love this Valentine's Day
Gábor wanted to make something using the "traditional" red Valentine's Day colour.
"This is why I decided to use beautiful Red Naomi roses from Porta Nova and fantastic red Antirrhinum from Summer flowers," he says. "The base is a simple wireframe where I glued bamboo pieces and covered the glued part with black feathers. This gave a loose effect to the designs as well. Then I arranged some test tubes in the middle of the bamboo. I placed the flowers into the tubes. I didn't take off the spikes of the roses because I think they look very well in this design. Arranged the flowers above the wireframe and to give some more Valentine's Day effect I made two hearts from rattan and added them to the design.
Here are some more inspiring designs from the Floral Fundamentals issue-5 photoshoot
photography by It Ain't Photography