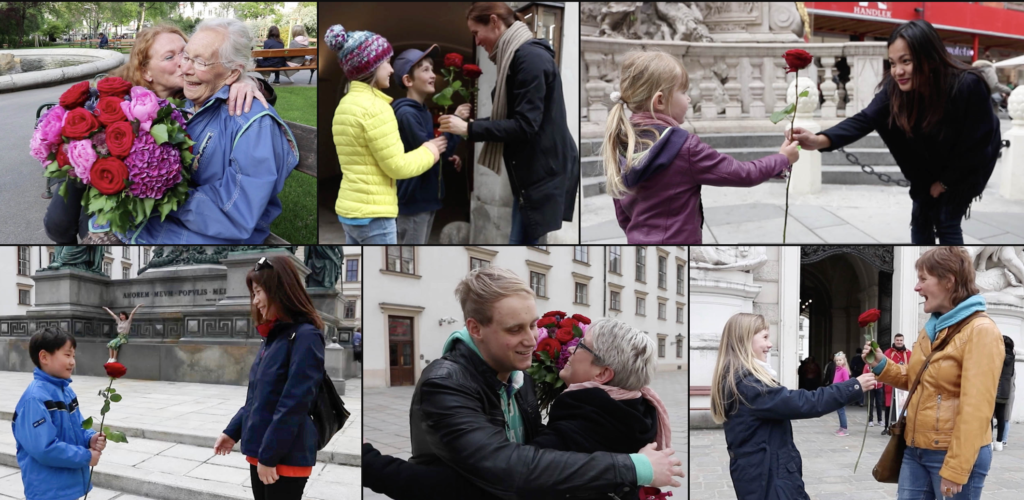 As we all are aware, Mother's Day is celebrated on different dates around the world. This year's Mother's Day will be observed in the UK on March 19th. Mother's Day UK, also known as Mothering Sunday is rooted in the Christian observance of Lent and takes place on the fourth Sunday, exactly three weeks before Easter Sunday.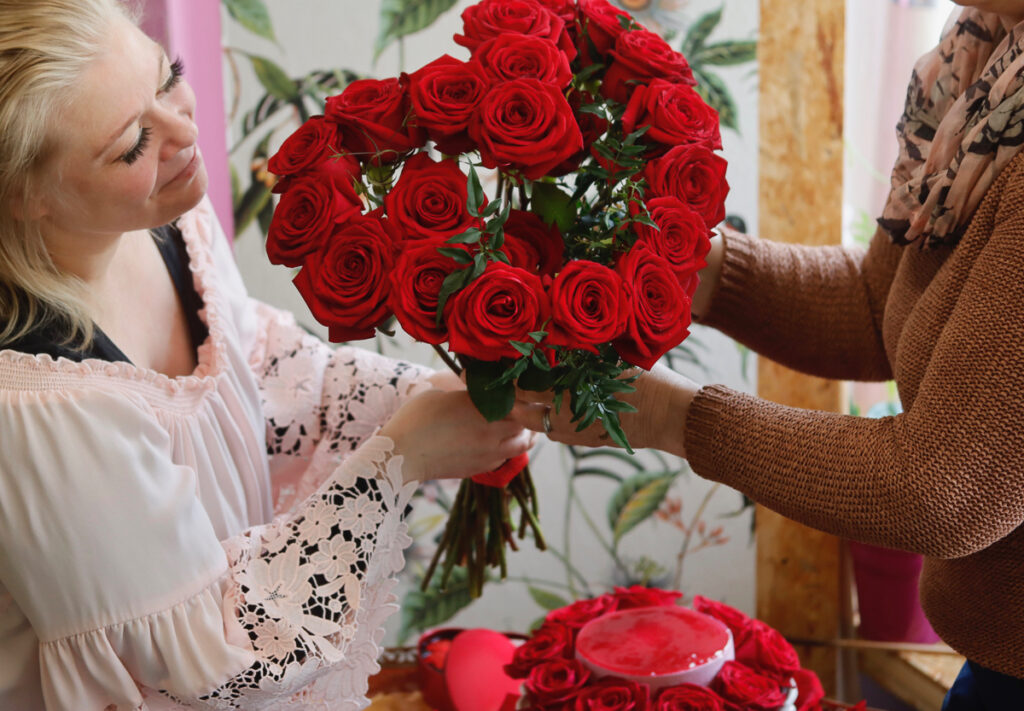 Pirjo Koppi with her dedication to mum
Similar to other Mother's Day observations around the globe, the day is set aside for people to express respect, honour, gratitude and love towards mothers. This affection is expressed in many different ways, and giving flowers is considered one of the most profound ways of showing feelings of gratitude and love.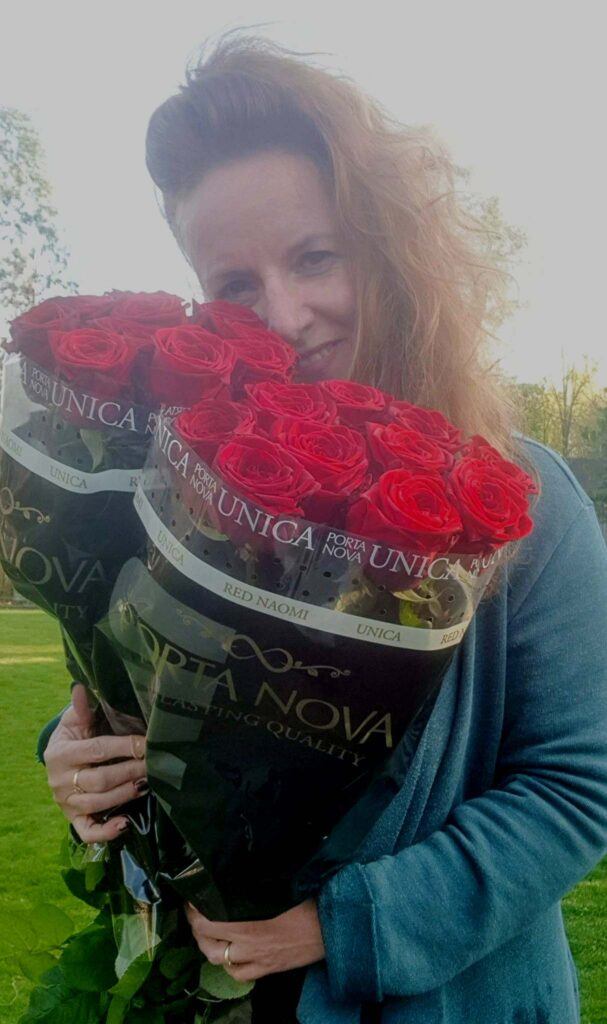 We at Porta Nova are honoured to join all of you in sharing love with all mothers and mother figures. This is a time of euphoric excitement as people of all ages across England pay tribute to their mothers and thank them for all their love and support. To all florists, it is our hope that business will be booming this season too as people express their gratitude for their mothers by gifting them flowers more than anything else.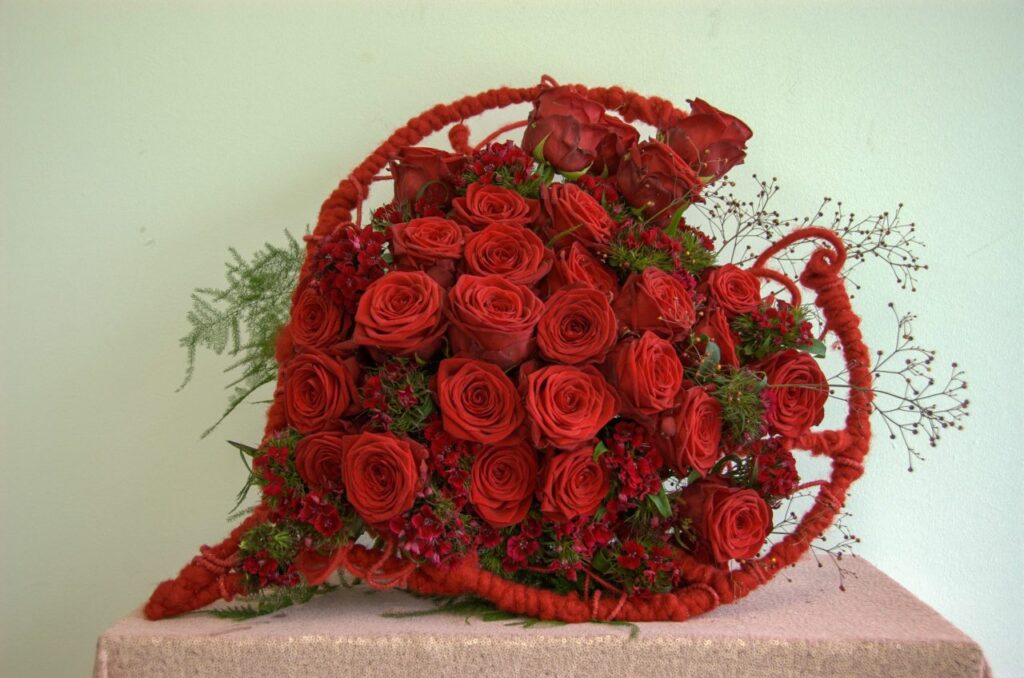 This Mother's Day, we would like to revisit the 'Why I Love My Mum' series from last year where we highlighted a few messages that some of our favourite floral artists had shared especially for their mums and the beautiful designs that accompanied them. Enjoy and feel inspired.
(Above design) My mom passed on a long time ago, but I always have strong feelings when I talk about her. She was so special to me and gave me so much love. She is in my heart forever. Not many words are needed; for this love-heart says it all.
Lily Beelen
To the best Mom in the whole wide world! You were not just my Mom, but also my best friend. I can always depend on you; Moms are always there for us and shower us with their love. That's why I translate my feelings through these beautiful flower arrangements.

Lily Beelen
"My mom may look like an ordinary woman from the countryside, but in her humble appearance lies unparalleled strength, dedication, a compassionate heart, and a generous soul. There is nothing she would not do for those she loves. She always considers the needs of others before thinking of herself, arranging her everyday life to help others."

Ahti Lyra
I love my Mom so much! She is an important part of my life every day. I am so grateful to get all the necessary tools for life. I know the difference between right and wrong and how to respect other people. I couldn't have become who I am now without her loving guidance and support.

Pirjo Koppi
"You opened the light to me and to life, you are part of me, as I am part of you. You are the path of grace, and I no longer have any reason to fear the future."

Cesare Bianchi
"My mother is the main person in my life! She is the one who always surrounds us with love and tenderness, and is always ready to support us. Not only did she offer me the most precious thing, Life, but she is also always by our side, and ready to give us her all to see us happy."

Claudia Tararache
More from Claudia Tararache