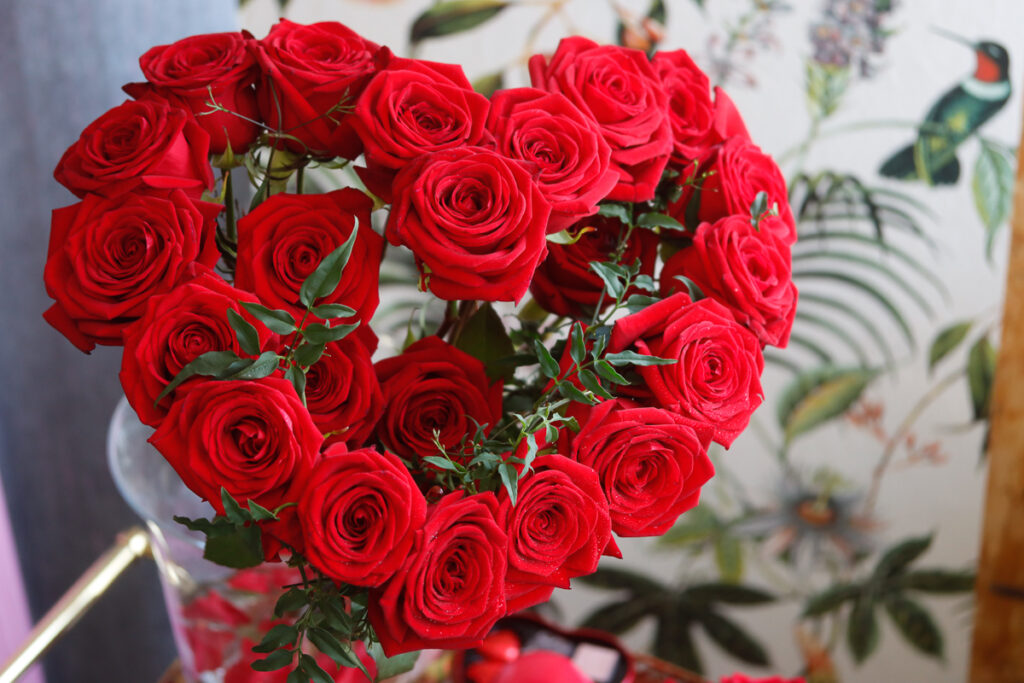 This Mother's Day, Porta Nova has joined several florists in making the day just a bit more memorable for their mums, or for that special mother figure in their lives. We challenged floral artists; Claudia Tararache, Ahti Lyra, Tobias Kopp, Cesare Bianchi, Pirjo Koppi and Lily Beelen to share with us special Bouquets with Porta Nova Naomi Roses that they prepared especially for this magical occasion. The florists also share messages of love for their mums; sentiments that are a great accompaniment to the floral arrangements. We would also like to extend the challenge to other florists during this occasion to inspire us with bouquets they would make especially for their mothers. Show us what you've got, as we wish you all the best this Mother's Day, and wish all mums a happy and fulfilling day.
---
"Why I Love my Mum" by Claudia Tararache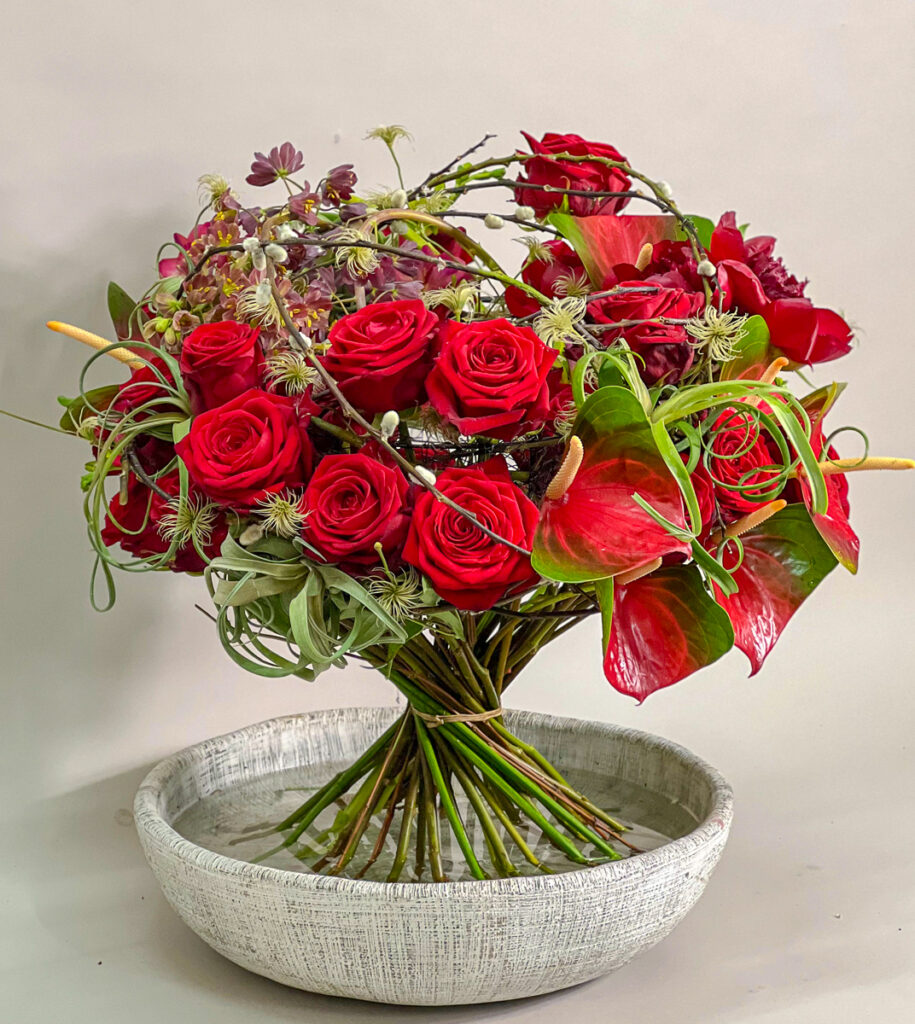 What makes this design special for your mum?
My mother is the main person in my life! She is the one who always surrounds us with love and tenderness, and is always ready to support us. Not only did she offer me the most precious thing, Life, she is always by our side, and ready to give us her all just to see us happy. Most of the time she sacrificed her happiness for ours. I chose to prepare this design of Porta Nova Red Naomi roses because it symbolizes endless love, just like the love of a mother.
More Mother's Day inspiration from Claudia Tararache
Without my mother, I could never have fulfilled my dreams. "Mother" is a simple word that means hope, endless love and happiness.
---
"Why I Love my Mum" by Ahti Lyra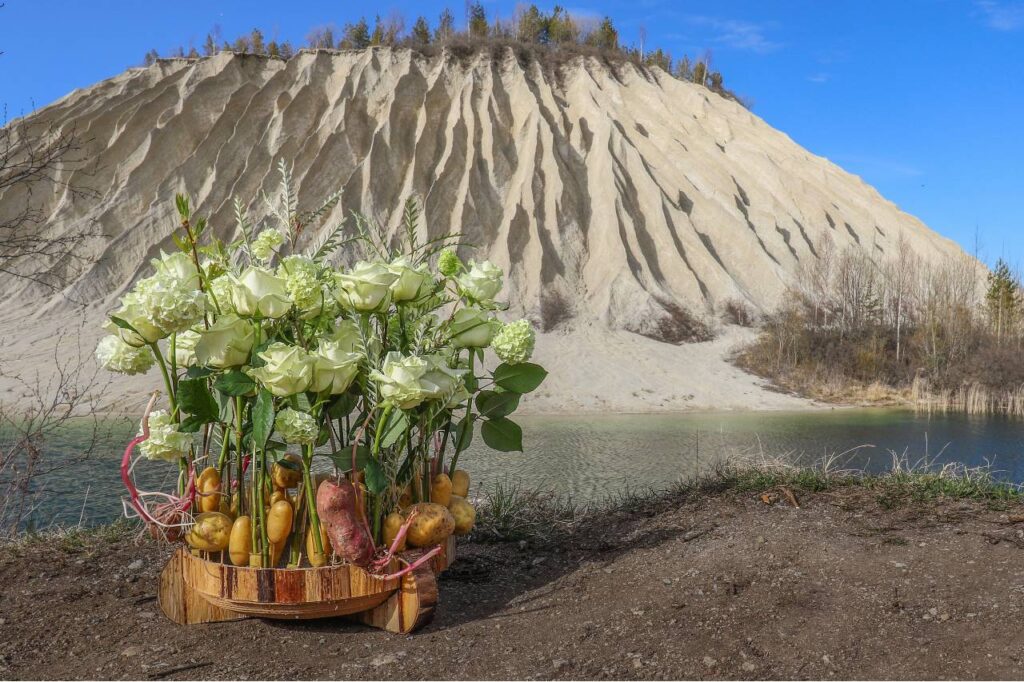 What makes this design special for your mum?
My mom may look like an ordinary woman from the countryside, but in her humble appearance lies unparalleled strength, dedication, a compassionate heart, and a generous soul. There is nothing she would not do for those she loves. She always considers the needs of others before thinking of herself, arranging her everyday life to help others.
Looking back on my childhood, I admit she is a superwoman! Through uncertain times in the nineties when Estonia regained independence, she made sure her kids had every chance to succeed in the future and I regret that at the time I probably did not appreciate her tremendous effort and might complain too much about having homegrown potatoes for every meal and burnt cinnamon buns on Sundays.
In South Estonia, we are short of words and rarely speak how we feel, hence whenever I think of her unconditional love I think of potatoes and cinnamon buns. Who I am today and who I will be in my future has been shaped by my mother. Thank you, mom, for being everything I have always needed you to be!
---
"Why I Love my Mum" by Tobias Kopp
What makes this design special for your mum?
I gave my mother a cake made of beautiful fresh Porta Nova Red Naomi roses. Since I can't cook and my flower shop is busy on Mother's Day, I give her a simple but effective rose cake. Since the roses are still very closed and it is important to me that the joy of the flower creation should last for a long time, I integrated Gypsophila into the base.
More mother's day inspiration from Tobias Kopp
What I like about the Red and White Naomi roses is the scent and the large head of the rose. I hope my mother discovers the heart in the middle.
---
"Why I Love my Mum" by Cesare Bianchi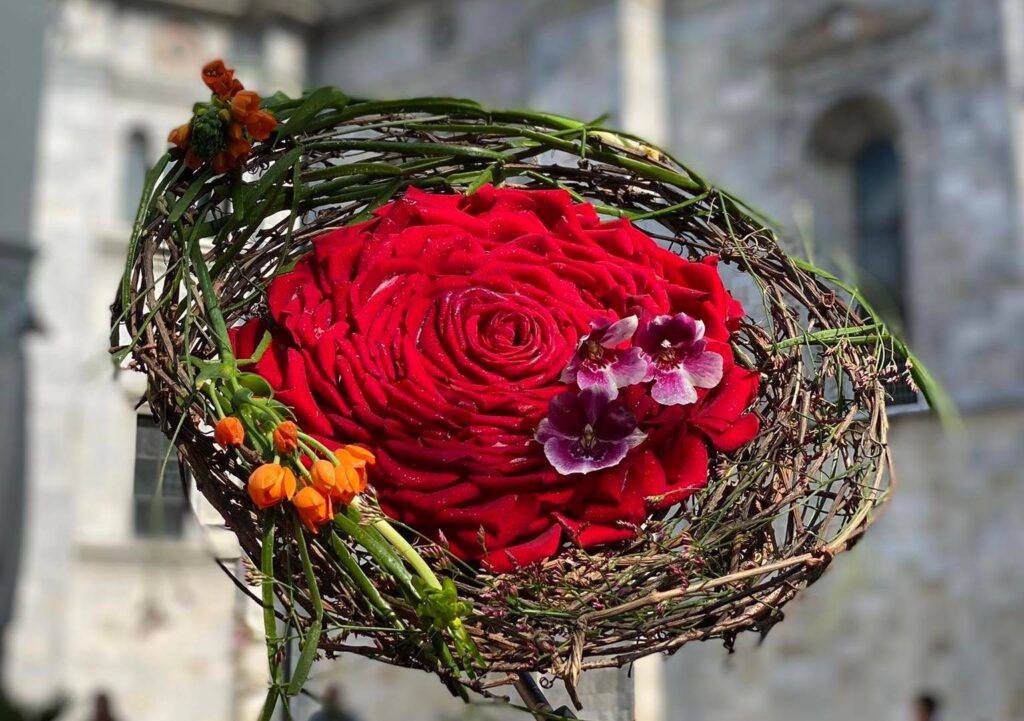 What makes this design special for your mum?
"You opened the light to me and to life, you are part of me, as I am part of you. You are the path of grace, and I no longer have any reason to fear the future."

Thank you Mum, I Love You.
"His voice sounds like fresh breath, his eyes are a sparkling glow, from day one you turned on the light in me, happy mother's day."

Your son, Cesare.
More Mother's Day inspiration from Cesare Bianchi
"Why I Love my Mum" by Pirjo Koppi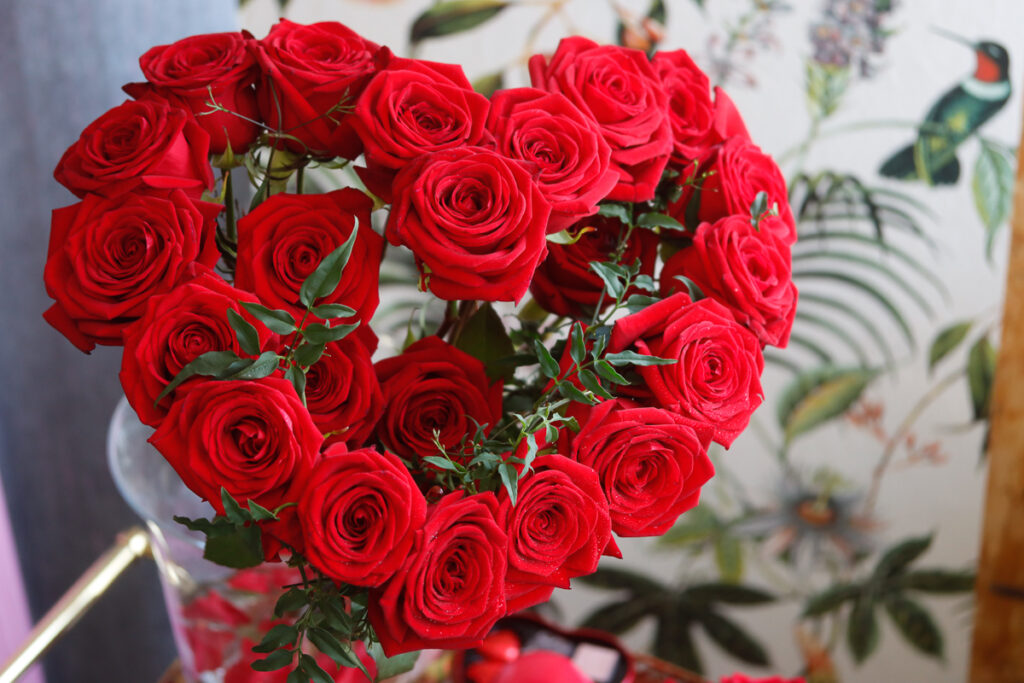 What makes this design special for your mum?
I love my Mom so much! She is an important part of my life every day. I am so grateful to get all the necessary tools for life. I know the difference between right and wrong and how to respect other people. I couldn't have become who I am now without her loving guidance and support.
Mother's Day inspiration from Pirjo Koppi
I created this heart bouquet for my Mother. To achieve the heart shape, I used aluminium wire. Materials: Porta Nova Red Naomi Supra roses and Jasminum.
---
"Why I Love my Mum" by Lily Beelen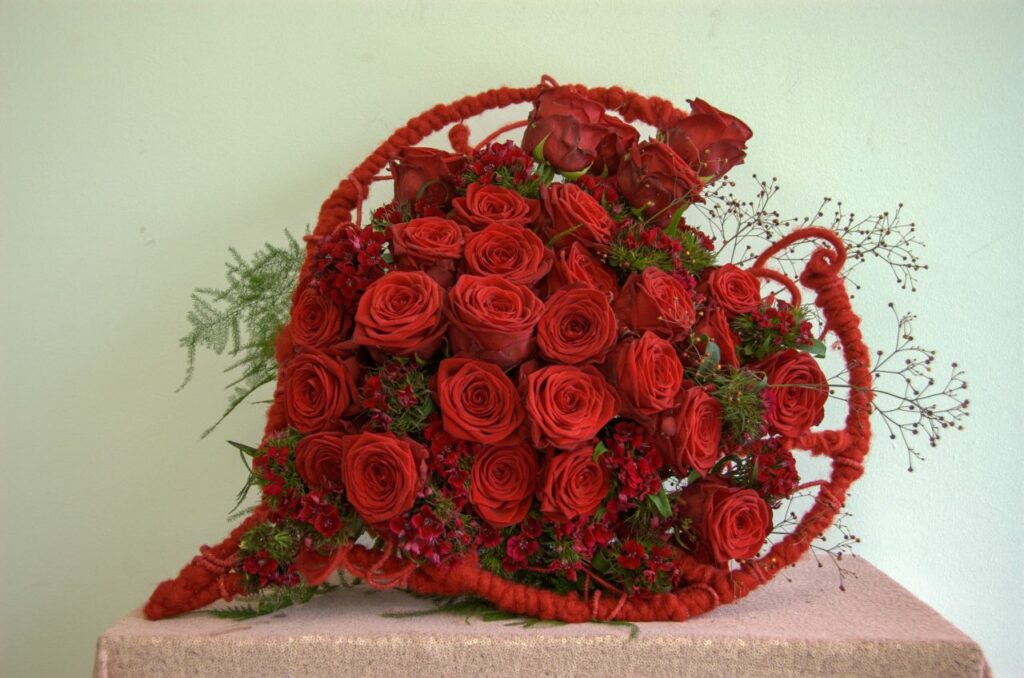 What makes this design special for your mum?
My mom passed on a long time ago, but I always have strong feelings when I talk about her. She was so special to me and gave me so much love. She is in my heart forever. Not many words are needed; for this love heart says it all. To the best Mom in the whole wide world! You were not just my Mom, but also my best friend. I can always depend on you; Moms are always there for us and shower us with their love.. That's why I translate my feelings through this beautiful flower arrangements. Big hugs and kisses from Your Daughter.
More mother's day inspiration from Lily Beelen
Centrepiece in Red – We can always depend on you mum
Warm feelings – Every single flower especially the Porta Nova Red naomi Rose tells a story, it is an expression of how much I love you.