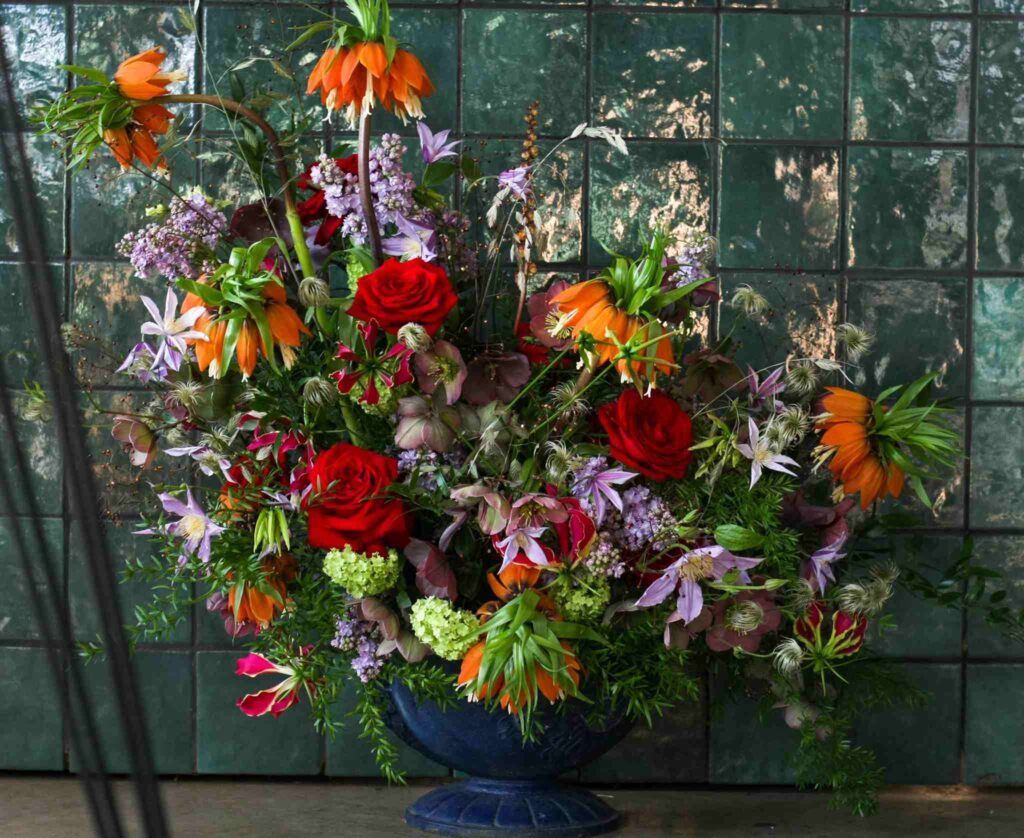 Hidde Klink's career in floral art begun about 8 years ago, after he'd wrapped up his studies in the craft. Over the years he has worked for several companies, travelled the world and performed remarkably in elite florists' competitions. Hidde's enthusiasm and talent came to the fore again recently when he and fellow floral fundamental ambassadors worked from their homes to create incredible floral designs using top flowers. The project was a concerted effort in support of flower growers. He created a beautiful bouquet using Porta Nova Red Naomi roses. We had a chat with Hidde on his career, his unique style and how he was holding up during this COVID 19 pandemic.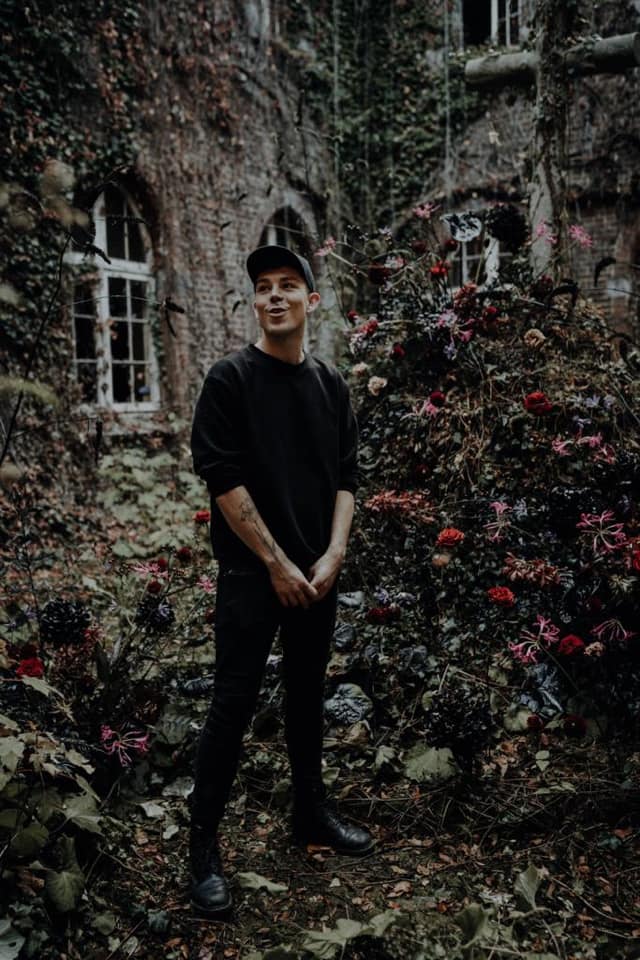 Give us a brief breakdown of your career journey?
I started my career about 8 years ago after completing my studies in floristry. I then started working at MG Flowers & More, a beautiful company in the east part of Holland. This opportunity saw me travel all over the world and enabled me to gain significant knowledge that I put to use until today. While working here, I participated in a lot of different floral design competitions such as Dutch Championships Floristry where I clinched first place and the Eurofleurs (Eurocup for young florist) where I emerged 4th overall. After nearly four and a half years of crisscrossing the world and working on the most amazing projects, I was seeking something that presented more stability. That is when I started working in Amsterdam at Prinselijk Gebonden. We provide flowers to a lot of hotels, restaurants etc. within Amsterdam. For a year now, my boss is the owner of Don Florito which is a company specializing in wedding flowers. At this moment I am tasked with the wedding part. My duties include having conversations with the couples, overseeing orders of flowers, coming up with the ideas, doing the setups, and much more.
Why did you choose Floral design? and do you have a signature style?
Did I choose this career path? I am not sure. What I know is that I just like to go with the flow and go wherever the tide takes me. Once I get exhausted of a job or of seeking more adventure I go and find it somewhere else. I think this way you get the most out of it and things never get boring. I don't have a particular signature style; as I always like to create whatever my creativity juices lead me to do. But I have a liking for good colour combination that catches people's attention and also intricately detailed work.
Hidde tell us more about this design for Floral Fundamentals' home photoshoot.
I'm always fascinated by the old Dutch golden-age paintings. Floral pieces that are filled with only flowers instead of frames and structures. Another thing about these floral pieces is that you can create them without floral foam by using chicken wire. And I think with all the climatic changes that are presently occurring, this is something that will be quite prominent in the future. Besides that, I don't think we always need a structure or a frame to create something beautiful. Most flowers are pretty enough to shine by there own beauty. This arrangement is inspired by the golden age and shows the beauty of flowers.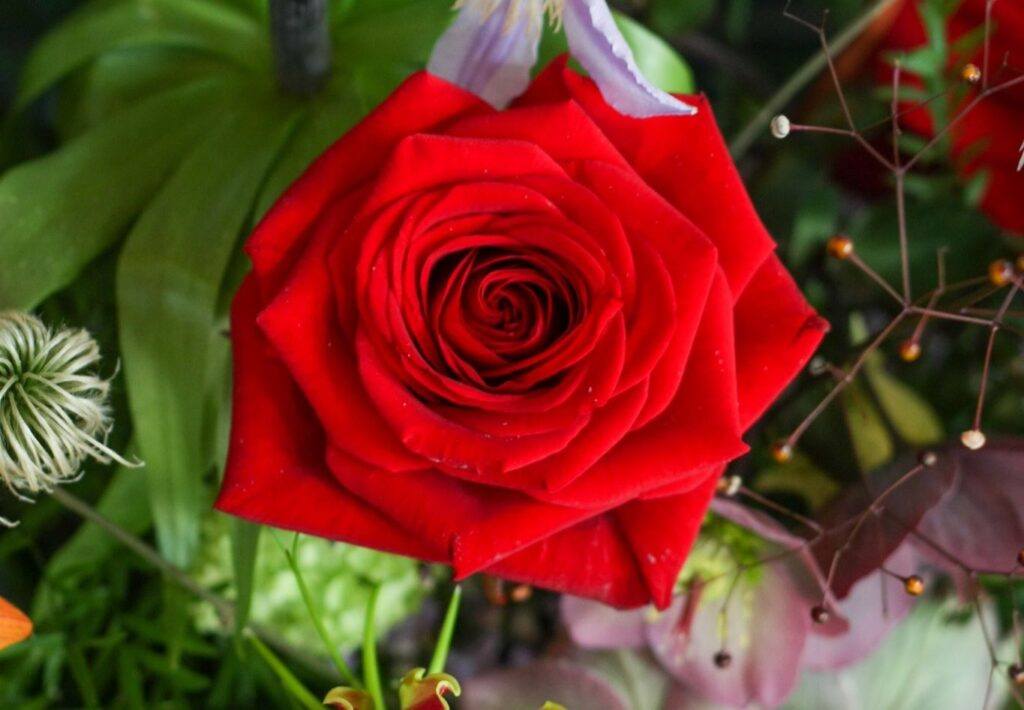 I think Porta Nova Red Naomi roses are the perfect roses to use! The colour blends in very well with a lot of hues and always helps create a certain unique depth in the other colours used. They are also a great gift idea for customers that are seeking a single flower to use as a gift. The colour in combination with the great quality makes this rose a perfect flower for every florist.
How are you holding up during these COVID 19 times?
Times are hard at the moment at the company where I work. We dont have much work left with 90% of the hotels, restaurants, and offices who form the bulk of our customers having to shut down because of the quarantine. But we keep positive and spend time on things that help us in the future such as online look-books, refreshing our website, giving the shop a good and fresh clean, etc. And also keeping in mind that what doesn't kill you only makes you stronger.
catch more times with Hidde on FB CLICK HERE