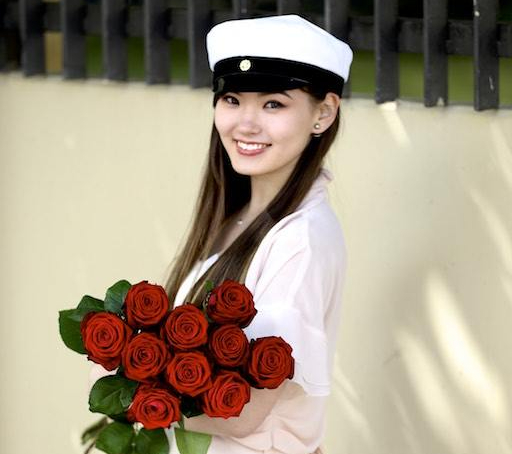 In Sweden and Finland, early June is usually in a party atmosphere as students are joined by family and friends to commemorate a very special day in their lives, Graduation Day. Well-wishers will don students with necklaces that have flowers and other mementos such as teddy bears to represent the student's personality and interests. Because of COVID-19, things are a bit different this year.
As Swedish florist Heidi Mikkonen tells us. "I think that more people will use flower delivery services because the traditional Graduation Day parties are not allowed this time.
When the customer sends flowers, I have realized that the amount and size of the bouquet is bigger than if the customer enters the store and chooses for themself," she says.
In Finland, this year's Graduation Day is on the 5th of June and will see graduands from high schools, vocational colleges and universities receive roses as they proudly wear the Scandinavian white cap. The situation is also the same as it is in Sweden as Masterfloist Pirjo Koppi says.
"Last Year the Graduation Day was postponed to Autumn time. This time there will be an official graduation ceremony at schools with students only because friends and family are not allowed to attend. People will organize smaller home parties in their gardens. We have a positive feeling that people will buy a lot of roses."
According to Jouni Seppänen, a celebrated Finnish master florist, long and big-headed top-quality red roses such as Porta Nova Red Naomi are the most popular on Graduation Day.
¨It is a strong way and tradition in Finland. Everyone acknowledges that long, large and high-quality roses are used and that they are picked up from florist shops, not from the supermarket,¨ shared Jouni during the build-up to a past Graduation Day celebration.