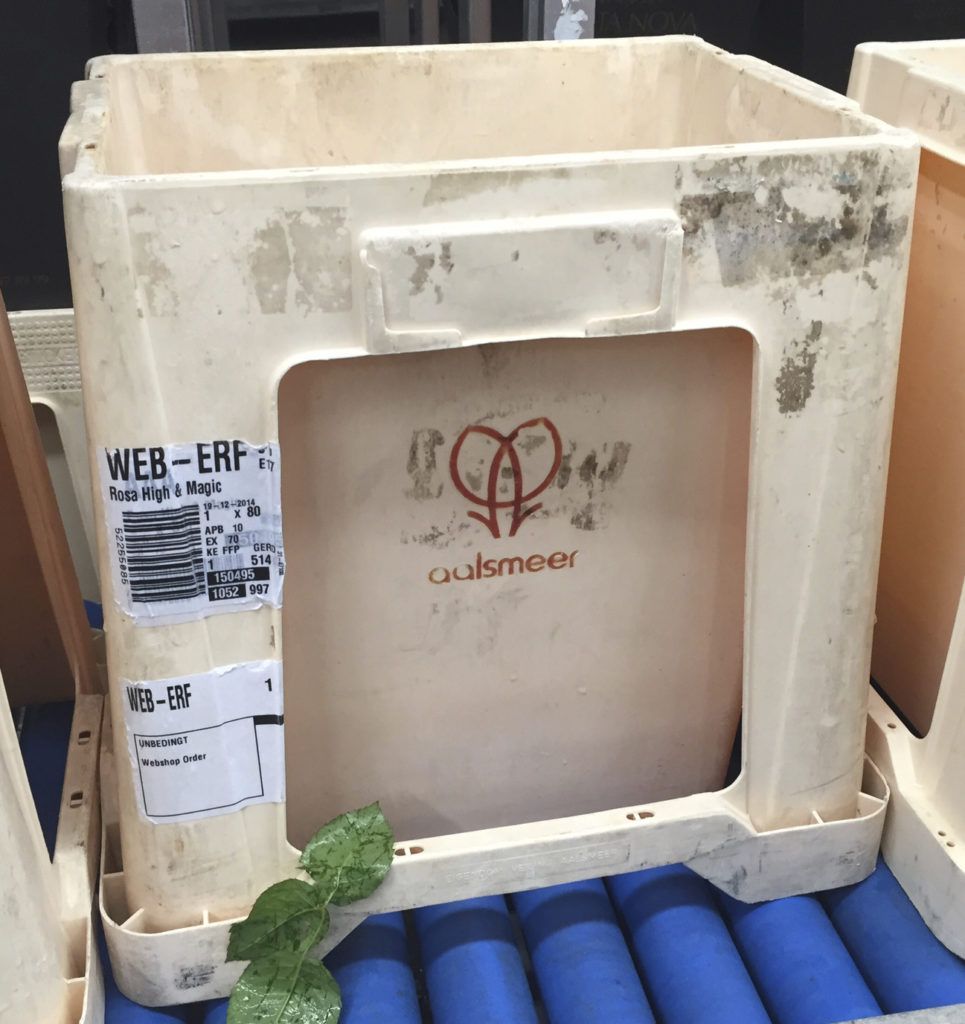 In 2008 Porta Nova developed the Collar, in order to guarantee quality during transport.  The collar was a great succes and has become a standard for many growers to transport their highest quality products. The collum also improved our product presentation and distinctiveness.
But when, you are doing everything to grow the perfect Red Roses of the highest quality, and have created a matching quality packaging and look and feel, is can be quite frustrating to be obligated to present them in "good looking" standard auction crates that are always so nice and clean.  
Six years after the introduction of the Collar we thought is was time to solve this problem and improve it further.
Proudly Porta Nova wants to introduce the "COLLUM".
 "COLLUM" is a protective packaging which, makes dirty bucket disappear! and is therefore worthy to carry our Porta Nova SUPRA Red Naomi roses. And besides the fact that it just looks so much better there are some more advantages listed below.
– The Collum protects so that damage during transport is kept to an absolute minimum.
– The Collum is also far more stable than the former collar
– The Collum can come with a special lid and serve as a promotion table.
– The Collum can be removed or placed without having to worry damaging a bunch of flowers.
– With the Collum we are also more flexible. As we care about the environment, we only want to use the protective packaging for shipments where it adds value. Therefore, clients that prefer to receive our Supra roses without the "Collum", can let us know their packing specifications.
Porta Nova will start to deliver SUPRA with the new Collum from monday 16 February 2015