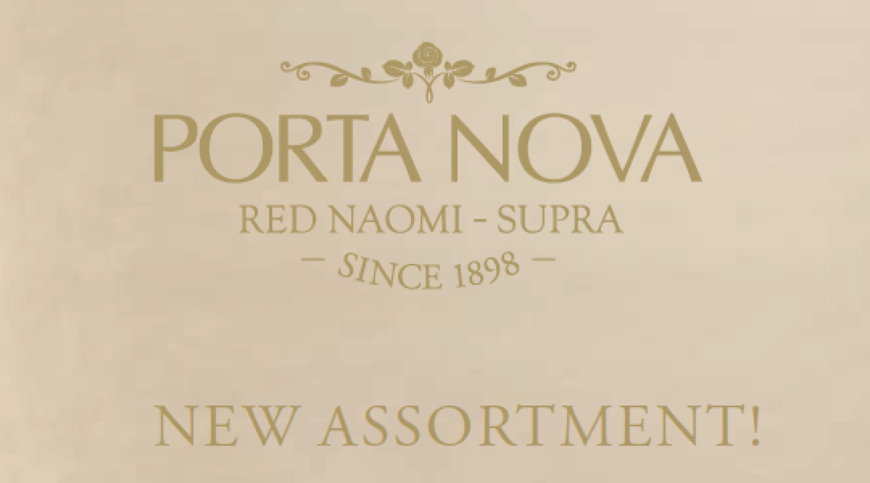 New Porta Nova assortment!
Porta Nova is the biggest grower of Red Naomi roses in the world. We are dedicated to deliver the absolute best quality. We grow about thirty million Red Naomi roses, delivering floral happiness for approximately ten million people every year.
At Porta Nova, we focus completely on quality and we aspire to grow the best red roses in the world. This focus is reflected in all aspects of our operations and leads to a continuous process of improvement involving both our products and the organization.
Since October 2013 we have "The Climator" cooling and heating system available at both of our locations and we invested in obtaining higher levels of light, which helped us raise to the highest quality level. The fact that the total quality level went up also means we had to change the setup of our assortment.
With pride we introduce our new Porta Nova assortment!
SUPRA
If you want to truly impress someone, our Porta Nova "SUPRA" line is the way to go. This is the absolute top where red roses and Red Naomi are concerned. Supras are a unique selection of our own roses, which not only meet the usual strict quality standards, but are also characterised by the extra large bud and the thick stem in all lengths. Our "SUPRA" are handpicked for you. They should have a vase life of at least fourteen days.
The quality of our Supra range is guaranteed. She can be recognized by the Anthracite Porta Nova "SUPRA" packaging.
UNICA
Roses sold as "UNICA" come from our newest greenhouse, which has extremely high light levels and a unique cooling and heating system: the "Climator". "UNICA" has large buds, thick stems and a long vase life all year round.
The quality of our Unica range is guaranteed. She can be recognized by the cream-coloured Porta Nova "UNICA" packaging.

MAGNA
Roses sold as "MAGNA" come from our first production site, and we are proud to say that we further improved the quality this year. In October two thousand thirteen, we introduced our unique "Climator" system on this site. We also maximized the light level. As result, the quality of our roses in this greenhouse is equal to "UNICA". We still want to be able to identify the growing site of the products, we will keep distinguishing them by name and through different packaging.
The quality of our Magna range is guaranteed. You can recognize the Magna by the bluegreen Porta Nova "MAGNA" packaging.
What changes for buyers:
Supra stays SUPRA in the same quality and packaging options. The Roses formerly sold under the name: "Jong" are now sold under new name UNICA but also available in the same quality and packaging options. The roses formerly sold as "Classic" will be replaced by a higher quality product under the name "Magna ". The stems per crate and flowers per bunch also change. The table below gives a clear overview of past and current option.