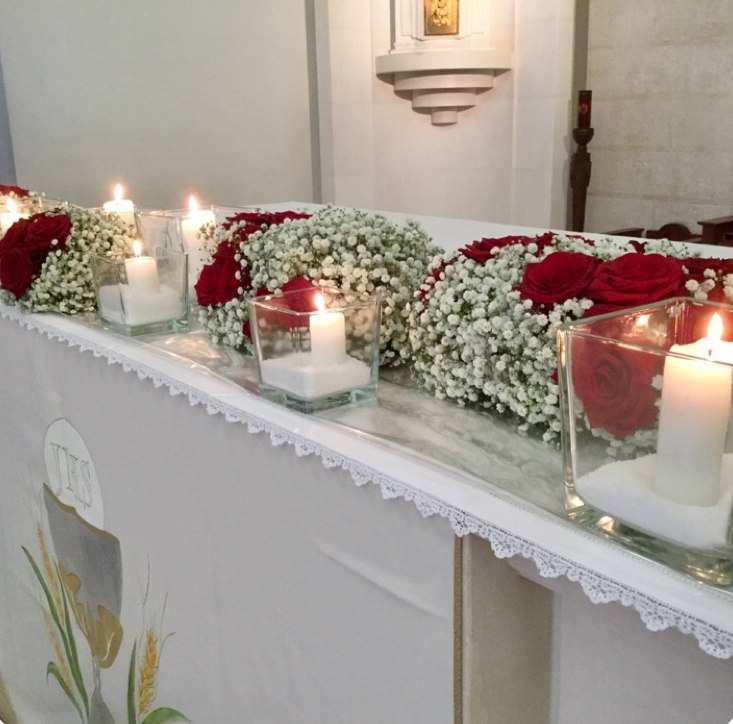 Early February, a few days before Valentine's Day, floral designer Angelica Larcabonara will be in the beautiful Italian town of Rovigo inspiring other florists with her signature arrangements. Projects in her demonstrations will also include bouquets highlighted by single flowers; and Angelica's flower of choice for this is the Porta Nova Red Naomi rose. She refers to the rose as the queen of flowers.
Meet Angelica
Angelica describes her style the best way an accomplished artist would. "I think I have two souls; a very decorative one and a very technical one. These two alternate with each other depending on my mood at a particular time and how I'm feeling creatively," she says.
All through her life, Angelica has always been a creative person. Before being a florist she was involved in the family's business which was all about decor but not with flowers. She left the family business after being introduced to floral design by someone who was already well seasoned in the profession. Her dedication and passion in floral design built up over the years and she eventually took studies on the craft and opened up her own shop.
Porta Nova Red Naomi Wedding
We spoke to Angelica about some remarkable wedding decorations she had done recently where she mainly used Porta Nova roses… "The general theme for the wedding was red, and I was tasked with creating a simple and clean line work. The cubic forms I did were the best choice to match the church's structure. When it comes to red roses the obvious thought for me was the Porta Nova Red Naomi," says Angelica.
"The Porta Nova Red Naomi for me is 'the rose whose beauty is par excellence. Her sensuality and femininity is incomparable to other types of flowers. Red Naomi's has a rare fullness at the same time unique simplicity."
For this particular wedding arrangement, Angelica says that her clients were quite pleased with the Porta Nova Red Naomi rose that they came back to inquire more about the rose.
Inspiration
As a floral designer, Angelica draws inspiration from the challenge presented by her projects, the flowers that she works with and also from all things fashion. She loves being a florist and everything involved in it.
"Diverse aspects of my work including courses, competitions and demonstrations have shown me diverse ways of floral art; made me discover a road where it is possible to create without limits and how to put the creation in the foreground without limits. Creating without limits enables me to breathe life into thoughts and ideas.