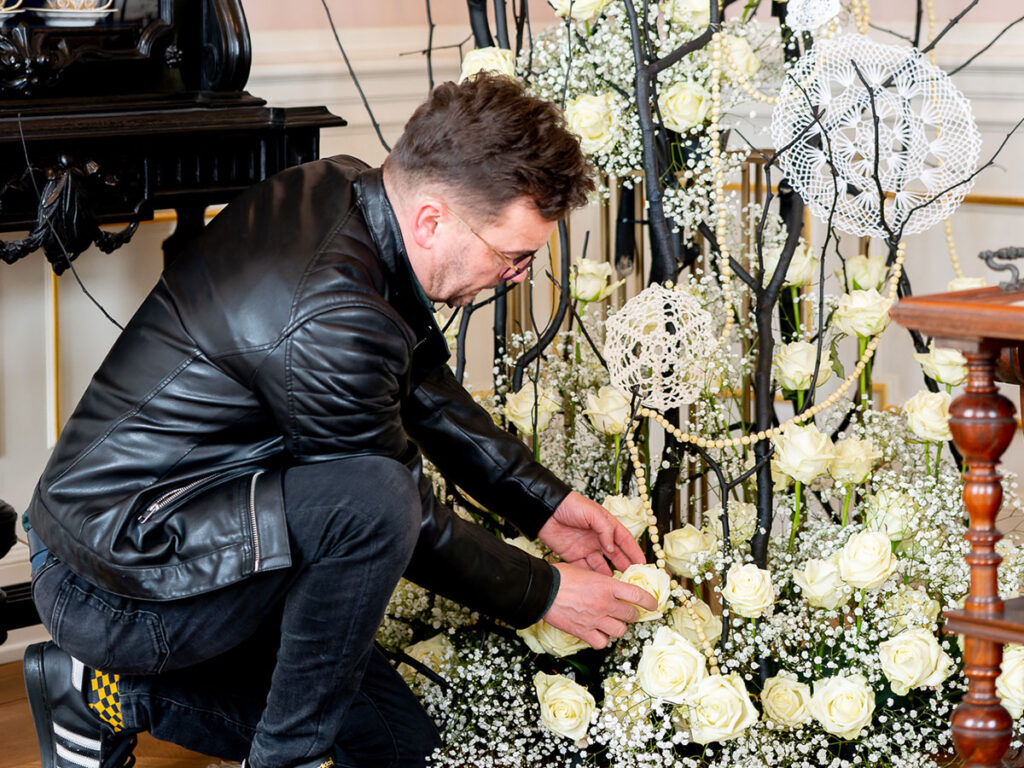 Every year during the early May holidays, the Polish exquisite garden of Ksiaz springs to life with the Festival of Flowers and Art. This year, the festival touted as the richest and fullest in its region ran under the theme of "World of Legends and Magic". The Festival of Flowers is characterized by fine compositions, garlands of flowers, magical inspiration, vibrant colours and a full program of events.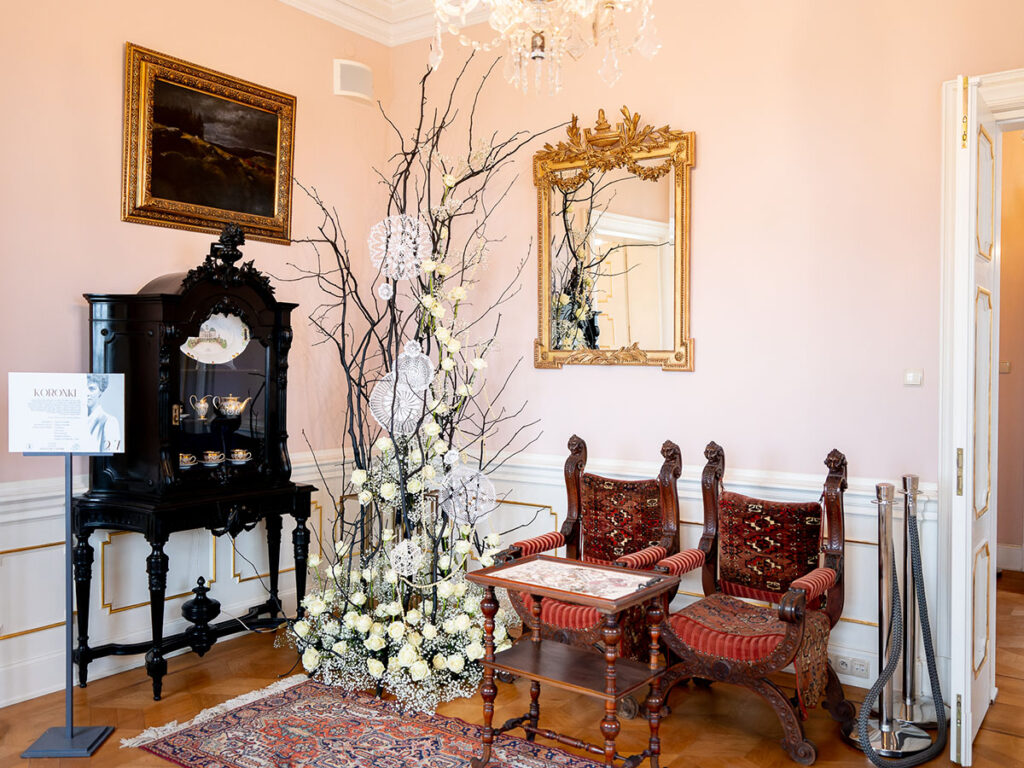 Floral designer, Zbigniew Dziwulski, was challenged with decorating one of the rooms in the castle. His task was a corner room on the 3rd floor, a small chamber that was fitted with alluring furniture. He had been asked to create a decoration that was aligned with the festival's theme and would still seamlessly blend with the castle's general ambience. For this design, Zbigniew used Porta Nova White Naomi Roses which he described to have lit up and enlargened one of the castle's tiniest rooms.

"I watched as the buds slowly unfolded, as she showed herself in all her beauty and presented her large blooming flowers," he says.
THE INSPIRATION
Zbigniew's design was inspired by the princess' obsession with lace-making as recorded in her diaries on June 4 of the year 1908. Although the corner room was a bit tiny, he dwelt on bringing out a cozy and dazzling ambience. "I created an ambience that would have the visitors experience a sense of wonder, bringing to life the princess's vision and inspiring craftsmanship. Paying homage to the strong, influential figure of Princess Daisy, I wished to carry forward her ethos, her kindness, and her noble efforts in my floral arrangements."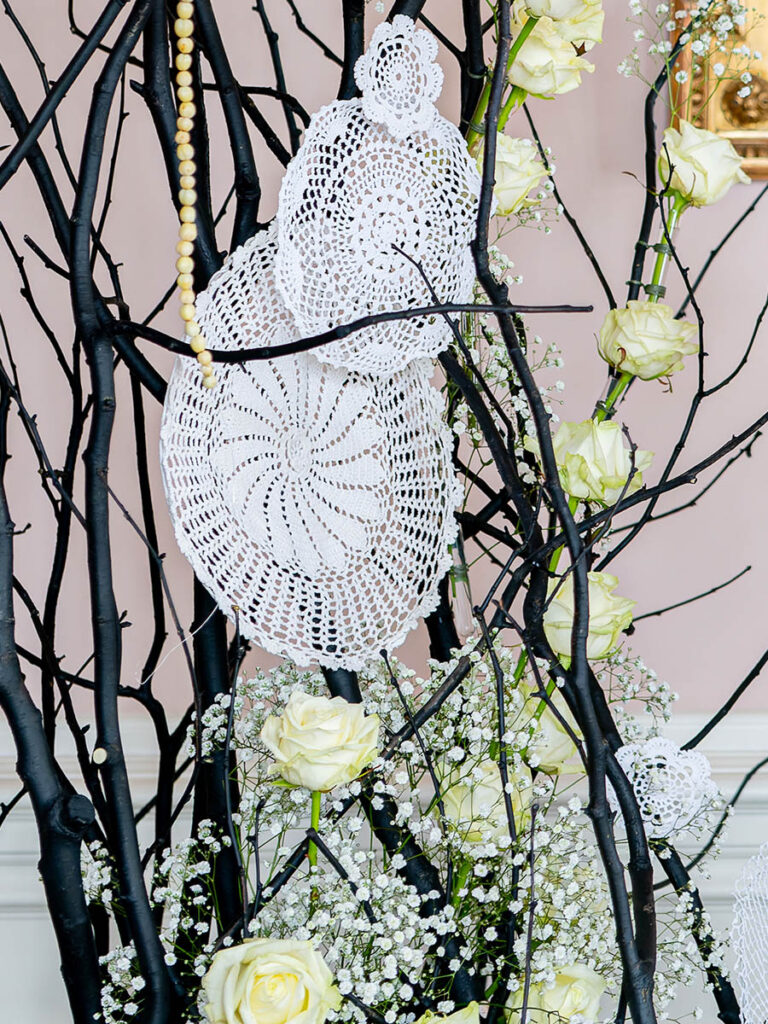 Zbigniew noted that he chose the Porta Nova White Naomi because of its exquisite beauty, elegance, and superior quality.

"It's a flower that's known for its large, fully bloomed, cream-coloured petals and subtle, sweet fragrance – all characteristics which perfectly encapsulated the spirit of Princess Daisy," he said.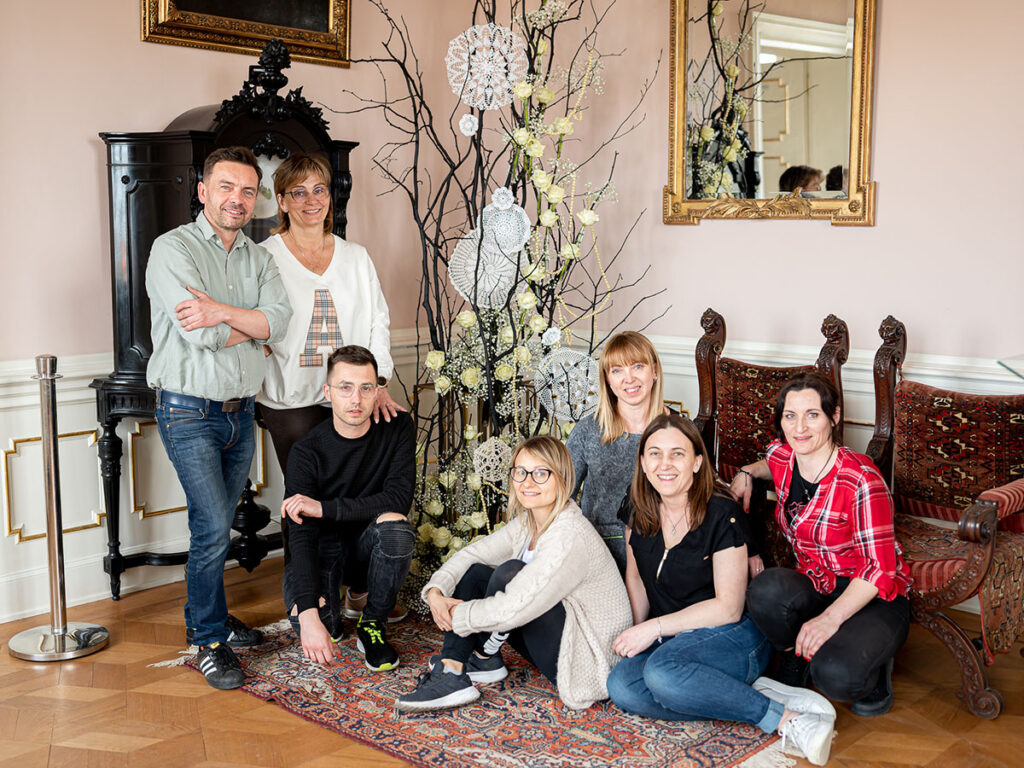 Zbigniew was assisted by: Magdalena Płoskonka, Magdalena Żukowicz, Małgorzata Wróblewska-Tylus, Anna Gliwa, Anna Plecety and Piotr Konieczny
Check out more of this article on Thursd.Com